WANT EVEN MORE HEALTHY IDEAS FROM SHAPE YOUR FUTURE?

Click to sign up for our monthly emails!
Thanksgiving can be a hard time to make healthy choices, but here are some easy ways to make your holiday a little healthier.
1. TALK TURKEY.
It's not Thanksgiving dinner without turkey. Turkey is a great source of lean protein, and it's healthiest if you go for the white meat. If you prefer the dark meat, mix and match in order to get extra flavor without adding too much fat. You don't always have to roast a whole turkey. Try our Roasted Turkey Breast recipe that's half the work but full of flavor!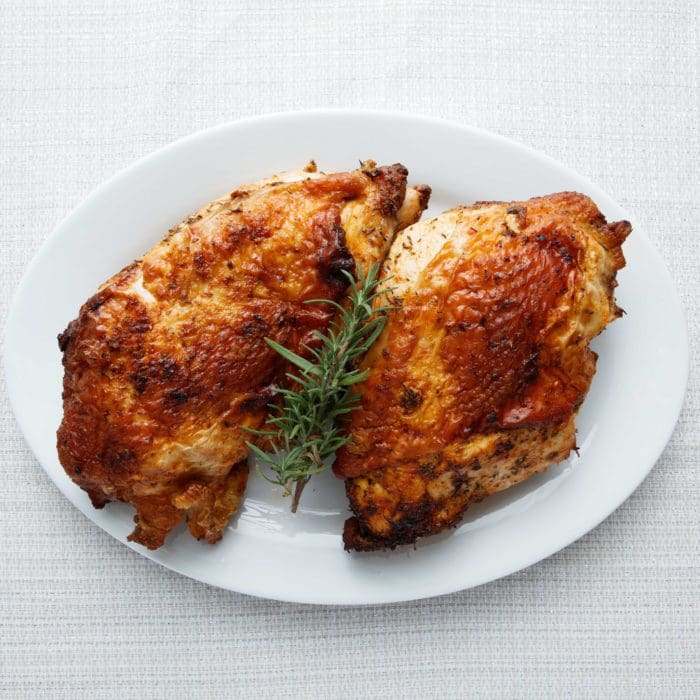 2. VEG OUT.
Fall veggies such as squash and green beans are great side dishes that can add color and variety to your meal without adding too many extra calories. Try Green Beans with Lemon and Garlic or Maple-Glazed Carrots!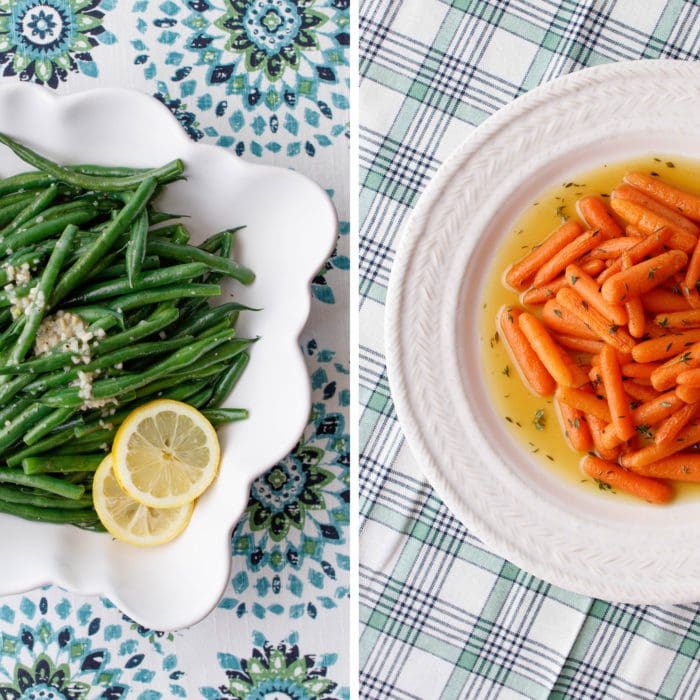 3. BE SWEET.
Loaded with vitamin A, vitamin C, potassium and fiber, sweet potatoes make for a tasty, healthy side dish or dessert. Try our goldenly delicious Sweet Potato Biscuits as an alternative to dinner rolls or a side of Sweet Potato Pie!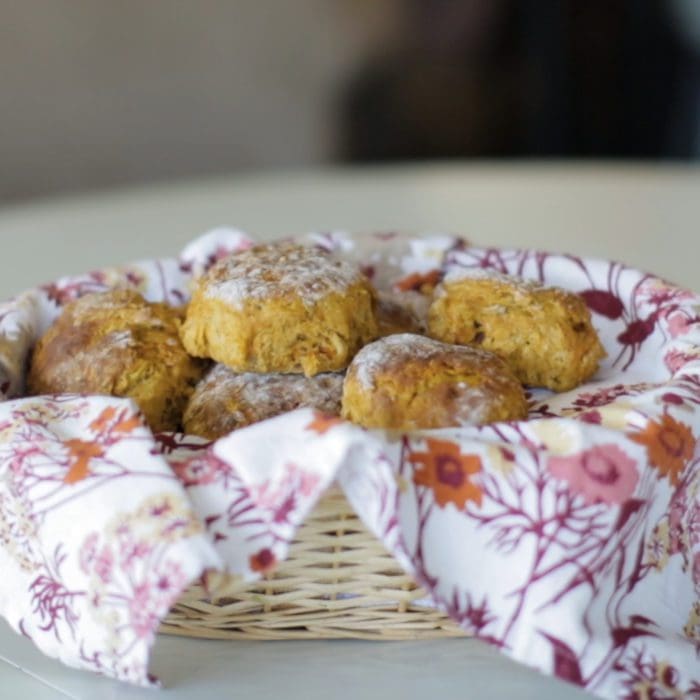 4. KICK THE CANNED.
Cranberries are packed with antioxidants that can help keep you healthy. Unfortunately, canned cranberry sauce is often also packed with unhealthy sugar. Instead of buying canned cranberries, make your own by mashing fresh cranberries with juice from an orange. Add a large splash of 100% apple juice to the mix, too.
5. PUMPKIN IS PACKED WITH FIBER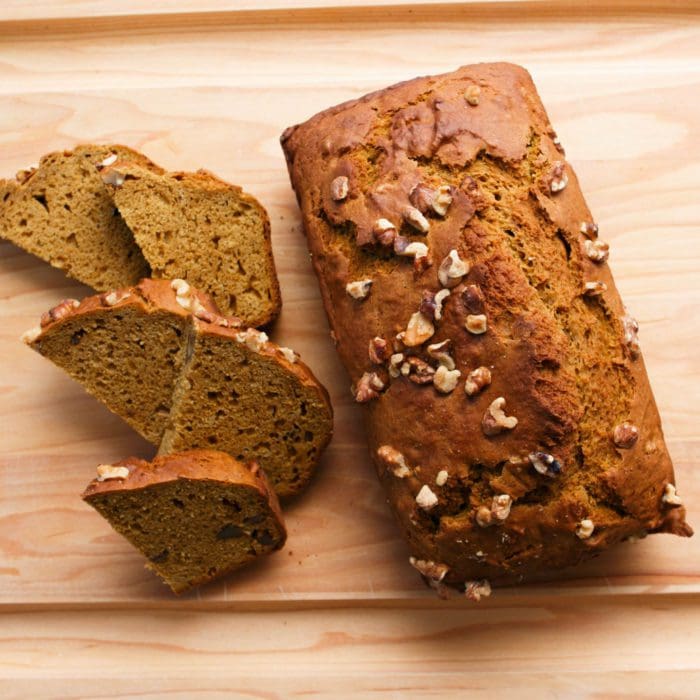 Pumpkin is high in dietary fiber, low in fat and calories and loaded with potassium, vitamin A and vitamin C. When making pumpkin bread, try our healthy Spiced Pumpkin Nut Bread this holiday season!
6. STUFF WITH VEGGIES.
Opt for less bread in your stuffing and add more onions, celery and other veggies. Or, you can make it with some fresh fruit like pears or apples for a lower-calorie version. Try using whole-wheat bread to make it even healthier.
7. GO FRUITY.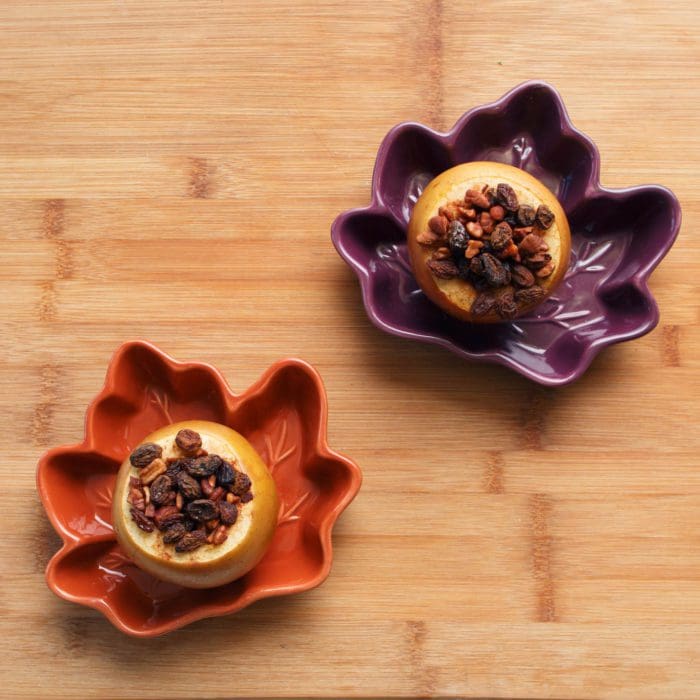 Baked apples or poached pears are perfect, light ways to end any autumn meal. If you're making a pie, try using whole-wheat flour in place of white flour.
8. SACRIFICE FAT, NOT FLAVOR.
Skim the fat from the juices when you're making gravy, and use low fat buttermilk or low-sodium chicken stock in place of cream or whole milk in dishes like mashed potatoes, whipped sweet potatoes or butternut squash. You'll achieve a creamy consistency and loads of flavor, minus the unnecessary fat and calories.
9. STEAM AND MASH.
Cauliflower makes for a yummy alternative to mashed potatoes. Mash, puree, steam or boil cauliflower with low fat milk to sneak in some extra veggies into your Thanksgiving dinner.
10. BE WISE WITH PORTION SIZE.
When it comes to your Thanksgiving menu, the biggest concern is not just WHAT you're eating, but HOW MUCH you're eating. Aim to have small portions of high-calorie foods like casseroles and desserts, and fill up on lighter fare such as vegetables and lean turkey. A quick tip: When you grab your plate, fill half with fruits and vegetables first, then move onto other foods! You won't regret it.
Use these tips for your holiday feast, and try these other healthy Thanksgiving recipes too: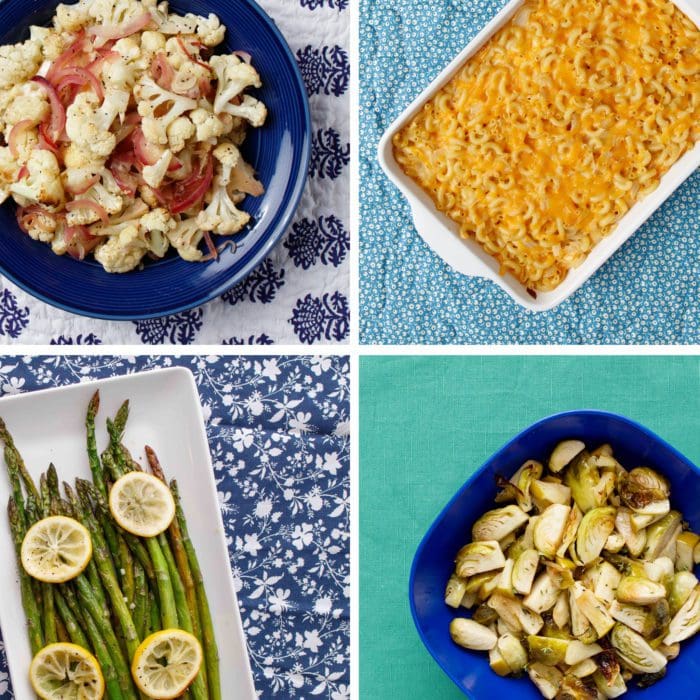 After the holidays, be sure to check out more healthy dinner recipes at ShapeYourFutureOK.com.