Healthy School Environments
Providing healthy school environments is critical in helping students make positive behavior changes. When students make healthy choices – like filling half their plate with fruits and veggies at every meal and being physically active for 60 minutes every day – their academic success blossoms. In turn, so does the school, the community and the entire state!
Want to make a difference at your school? Click the button below to connect with a TSET Healthy Living Program grantee to get started!
Already taking steps to improve student health? Click here to share your story! Plus, view stories from other schools below for ideas and inspiration.

Click to sign up for our monthly emails!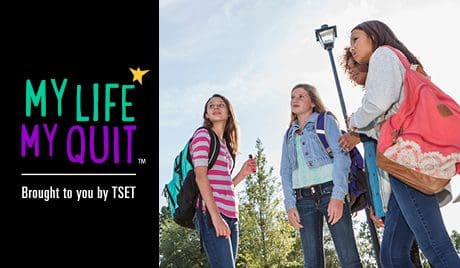 MY LIFE, MY QUIT YOUTH TOBACCO AND VAPE CESSATION
Vaping is a real problem in our schools. Join in combatting this issue by ordering these free school materials and directing teens to free nicotine addiction help.

ADDITIONAL TOBACCO-FREE RESOURCES
CLEVELAND ELEMENTARY – SCHOOL GARDEN
For the kids at Cleveland Elementary School in Oklahoma City, life is a garden… and they dig it. With help from a grant through the Whole Kids Foundation and several generous volunteers, Cleveland Elementary built their very own school garden. Kids get to learn about where their food comes from, plus they help tend the garden and even sell their produce to local farmers markets!
JENKS WEST ELEMENTARY – ACTION BASED LEARNING
Action Based Learning (ABL) is a teaching method that allows students to be physically active while they learn. It's just one of many ways to get kids moving at school. At Jenks West Elementary, their ABL lab (funded through a TSET grant) is leading to better classroom participation, more engaged students, fewer behavior problems… and lots of fun!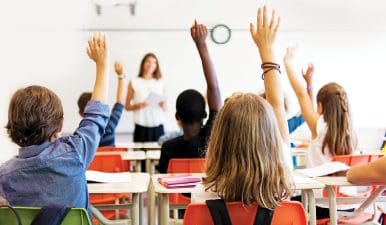 TEACHER RESOURCES
Find tons of downloadable materials, from worksheets to coloring pages, classroom posters, holiday-themed activity packs and more!
If you're a teacher or school administrator and want to learn more about resources surrounding school wellness policies, check out this guide. The TSET Healthy Incentive Program for Districts and Schools is determined to help make schools as healthy as possible for students and employees.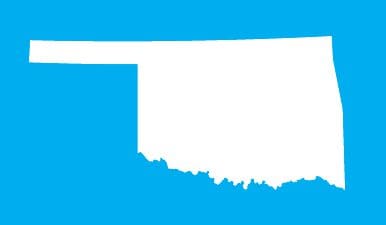 OKLAHOMA POLICIES: STAY IN THE KNOW
Browse through various resources, training opportunities, data sources and success stories to stay up to date on the latest efforts to make Oklahoma a healthier place to live, work, learn and play.

WALK OR BIKE TO SCHOOL
As long as it's safe, encourage your kids to walk or bike to school! It's a great way for them to get 60 minutes of activity, and it'll help set the pace for a healthier life.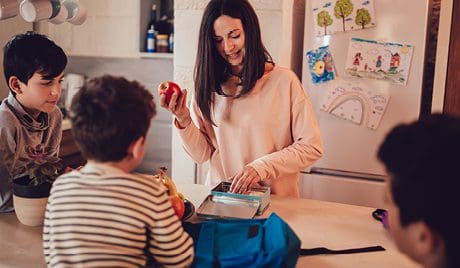 CREATIVE TIPS AND RECIPES FOR SCHOOL LUNCHES
Students who eat better, move more and avoid tobacco are typically more successful in school. Make healthy behavior a priority this school year with these unique tips.