WANT EVEN MORE HEALTHY IDEAS FROM SHAPE YOUR FUTURE?

Click to sign up for our monthly emails!
From finding the perfect presents to making plans for the New Year, the holiday season can be hectic — but moving your body is a great way to lift your heart rate and your spirits. So, put on your walking shoes, pour some hot cider in your thermos and head to one of the many Oklahoma holiday light displays!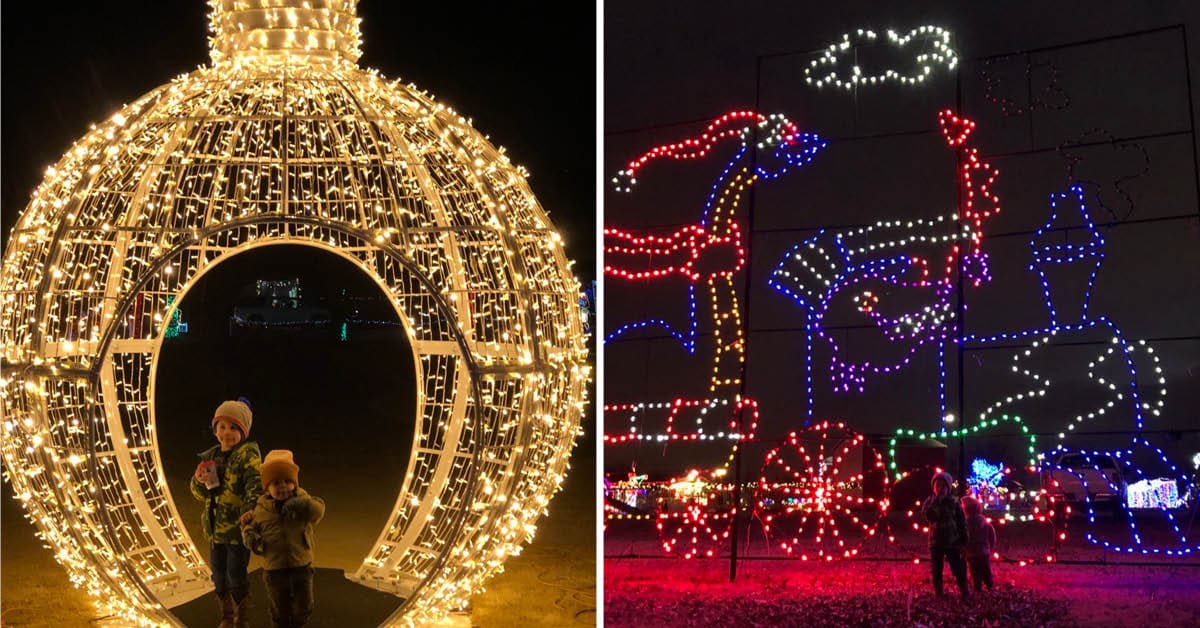 Christmas in the Park – Yukon, OK
With more than 4 million lights arranged 400 different ways, Chisholm Trail Park hosts one of the largest displays in Oklahoma. Parking and admission are free, and there are several holiday events each season, so you'll have plenty of reasons to come back for a second helping of these Yukon holiday lights. Don't forget to capture some moments you'll remember forever at one of the selfie stations along the path!
More Information: Yukon's Christmas in the Park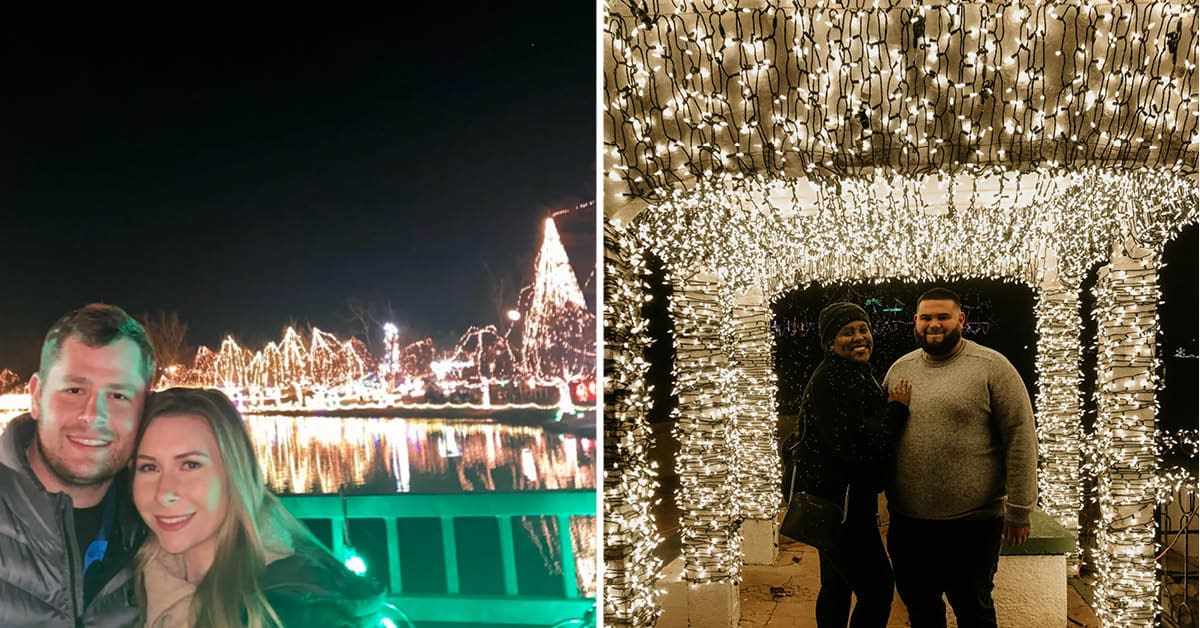 Festival of Light – Chickasha, OK
Celebrate decades of tradition at the Festival of Light. Starting the Saturday before Thanksgiving, you can park and walk through this impressive Chickasha holiday light display for free. With more than 3.5 million lights, animated exhibits and a 172-foot tree, it's one of the largest Oklahoma holiday light displays — and one of the top ten in America as well! You can also get moving at the ice-skating rink for an entry fee.
More information: Chickasha Festival of Light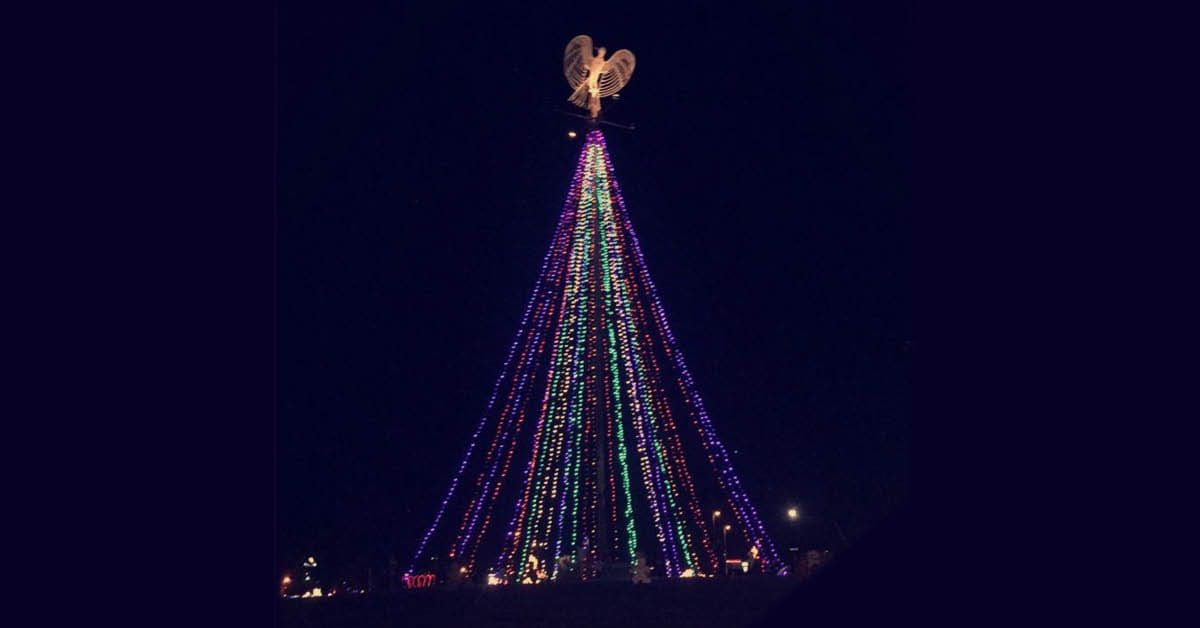 Holiday in the Park – Lawton, OK
Every November, Holiday in the Park kicks off its opening day with a parade — and this year, there are 30 brand-new displays, too! With 143 acres, you'll have tons of lights to take in at Elmer Thomas Park. Plus, the holiday light displays stay up through the New Year, which means there's plenty of time to come back for ice skating!
More information: Holiday in the Park
Crystal Christmas – Woodward, OK
Crystal Christmas in Woodward starts off with a bang … literally! The opening night, November 20, includes fireworks, a petting zoo and an appearance from Santa. To get your blood flowing, try your hand at axe throwing — or donate blood at the on-site blood drive, a great way to give back this holiday season! Crystal Christmas is open each weekend until the New Year.
More Information: Crystal Christmas
Woolaroc Wonderland of Lights – Bartlesville, OK
The Woolaroc Museum and Wildlife Preserve is worth visiting any time of year, but especially during the holiday season. 750,000+ lights transform the museum into a winter wonderland, and the 3,700-acre preserve offers plenty of things to do. Admission is $6 for adults and $1 for children ages 4 to 12. Entry is free for museum members and children under 3.
More Information: Woolaroc Wonderland of Lights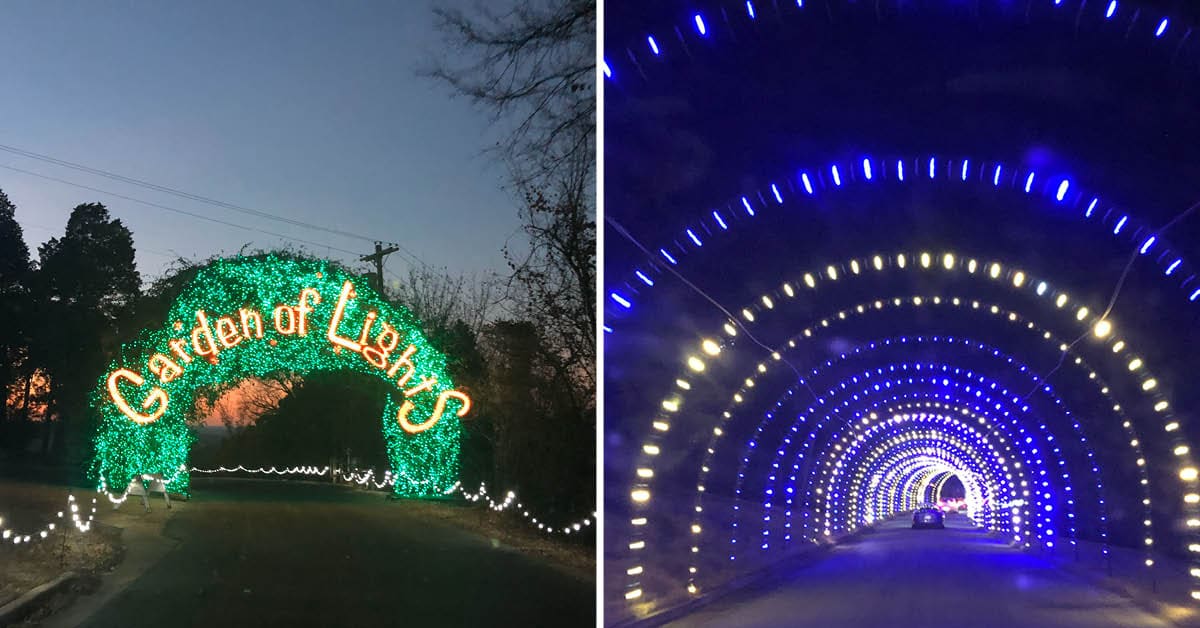 Garden of Lights – Muskogee, OK
Every year, Honor Heights Park hosts the Garden of Lights through the New Year! With 120 acres of sparkling lights, an ice-skating rink and more family-friendly activities, there's plenty to see and do. Although you're welcome to walk the main roadways any time before the gates open to car traffic at 5:30 pm, stick to the lit sidewalk areas at night for safety.
More Information: Garden of Lights
Lights on the Island – Poteau, OK
Throughout the holiday season, 300+ light displays set Quarry Island aglow. What started as a small show of donated lights at Lake Wister State Park has grown into a magical holiday event with new displays added each year, including unique exhibits like dinosaurs and animations worth bundling up for.
More Information: Lights on the Island
The holidays can be stressful, but these Oklahoma holiday light displays will keep them merry, bright … and active!  For more holiday fun, throw these tips in the mix as well!