Want more ways to stay healthy in Caddo County?
Check out this calendar for exciting activities happening all around Caddo County!
An active lifestyle has both immediate and long-term benefits for your health. It can improve your mood and help you sleep. Plus, it can help you control your weight and increase your chances of a longer, healthier life.
Below are simple ways you can get 30 minutes of physical activity every day… and how your kids can get 60.
Activity Lists:
Caddo County Farmers Market

June 2019 – September 2019
Tuesday 4:00 PM – 7:00 PM; Friday 8:00 AM – 1:00 PM
202 E. Central Boulevard, Anadarko, Oklahoma
Visit website.
Tai Chi: Moving for Better Balance Classes

Every Tuesday and Thursday
11:00 AM to Noon
Anadarko Community Library
Learn more at the Anadarko Community Library Facebook Page.
Visit website here.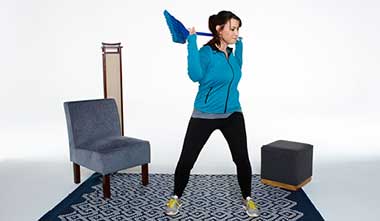 GYM EQUIPMENT YOU DIDN'T KNOW YOU HAD
You don't need a home gym to work out at home. Just replace gym equipment with household items. Check these out.

READ MORE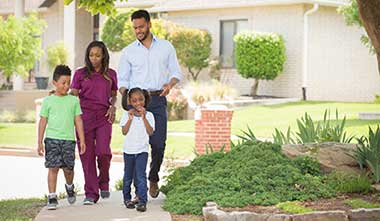 MAKE YOUR FAMILY WALK FUN
A family walk is a fam-tastic way to get 60 min. of physical activity.

READ MORE