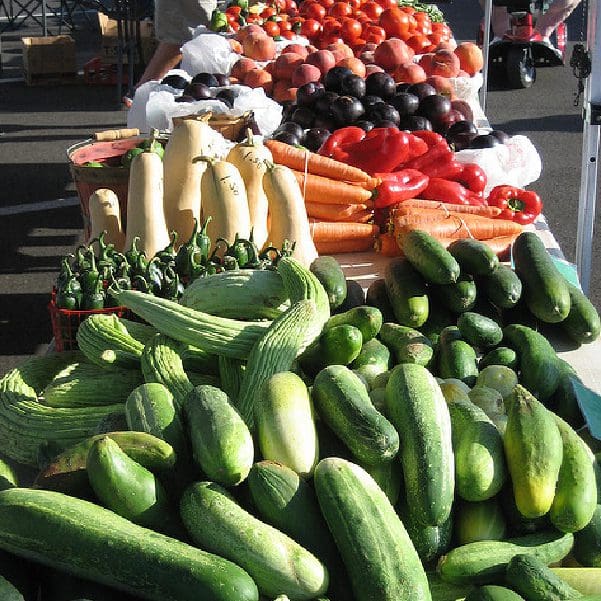 Phone:
(405) 360-4721
Contact:
Fax: 405-366-0674
Tara McClain, Farm Market Manager
Availability:
Saturdays 8 a.m.-1 p.m. (Year-round April through October)
Winter Hours (November through March):
Saturday 9 a.m.-1 p.m.
This Indoor and outdoor farmers market is the oldest farmers market in the state! The Norman Farm Market offers a wide array of fresh fruits & vegetables along with plant materials. Whether you are looking for delicious produce, salad greens, herbs, honey, watermelons, peaches, farm fresh eggs, meat items, cut flowers or quality Made in Oklahoma products. Located at the Cleveland County Wellness Square, 210 James Garner Ave., Norman, OK.
Physical Address:
210 James Garner Ave, Norman, OK 73069
Mailing Address:
210 James Garner Ave., Norman, 73069