Explore the Benefits of Farmers Markets
Fresher. Tastier. Healthier. Farmers markets bring a lot to the table. Build a healthy plate with fresh produce from your local farmers market. Stop by one of Oklahoma's 50+ farmers market locations for a variety of delicious, nutrient-rich local foods.
From the freshest produce to local dairy, grain and protein products, farmers markets offer tons of fresh, locally grown options to help you eat healthier. Plus, when you buy local, you help more than just yourself — you support farmers and their families around the community too.
Applications are now open for the Double Up Oklahoma program provided by Hunger Free Oklahoma. Click here to get started if you are a local farmers market wanting to get involved.
FARMERS MARKET NEAR ME
Not sure where to pick the freshest, tastiest produce? Click here to find a farmers market near you.


READ MORE
SCAVENGER HUNT
Add some extra adventure to your next farmers market visit with our kid-friendly scavenger hunt download!
FARMERS MARKETS AND SNAP BENEFITS
If you receive SNAP benefits, many farmers markets in Oklahoma accept SNAP cards. The process is simple: just bring your SNAP card to the manager's table. They'll give you tokens, and you can exchange them just like cash! Watch the video to learn more:
FARMERS MARKET SIGNAGE
Looking to promote a farmers market? Use these downloadable signs and guide people in your area to the freshest, healthiest, tastiest fruits and vegetables!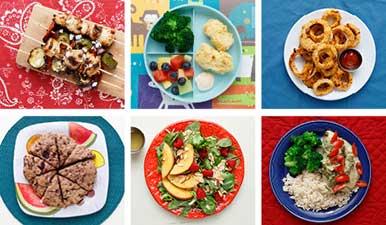 HEALTHY RECIPES
After you pick up your fresh produce from the farmers market, add it to a healthy meal! Explore tons of delicious recipes here.