WANT EVEN MORE HEALTHY IDEAS FROM SHAPE YOUR FUTURE?

Click to sign up for our monthly emails!
Important note: Shape Your Future and the Oklahoma Tourism and Recreation Department support social distancing at all Oklahoma state parks and encourage Oklahomans to do the same while enjoying our state's vast landscape. For more information on how to stay safe, visit coronavirus.health.ok.gov.
This year, Shape Your Future is encouraging Oklahoma families to partake in Parks and Rec and Picnic Month. Just pick a park and start picnicking!
The importance of recreation is huge. From local parks to state parks, playgrounds, fields, green spaces and more, recreational spaces provide exceptional value to communities. They offer activities and resources that foster healthy, active behavior — for kids and adults. Park activities are a surefire way for kids to get 60 minutes of physical activity and adults to get 30.
So this July, walk, run, play, swing, slide, teeter, totter and monkey bar around with your family at a local or state park. While you're there, set the picnic table! Pack your baskets full with healthy picnic food, and remember to fill half your plate with fruits and veggies. Wash it all down with refreshing, ice-cold water, too.
Need some picnic food ideas? Check out these five easy-to-make, healthy recipes perfect for any picnic basket.
Not sure which park to park it at? There are dozens of diverse Oklahoma state parks to choose from! Wherever you go, bring your hiking shoes, binoculars and plenty of water… and don't forget your sense of adventure either. Admission is FREE at the state parks listed below. Check them out, and celebrate Parks and Rec Month today!
State Park Pro Tips
1. Pack your bags the night before.
Bring sunscreen, bug spray, binoculars, hiking shoes, water bottles and healthy snacks. Don't forget your sense of adventure either!
2. Plan ahead for parking.
Admission is FREE for every state park but Natural Falls, but many require a parking pass. Learn how it works!
3. Short on time? Stay close to home.
There are dozens of diverse state parks — and there's likely one in your neck of the woods! Find a park in your region below or view the full list.
Central Oklahoma: Lake Thunderbird State Park — Norman
Just east of Norman lies Lake Thunderbird State Park. It's best known for swimming and watersports, but it also has 22 miles of trails. You can even catch a glimpse of native wildlife like deer and turkey while you picnic!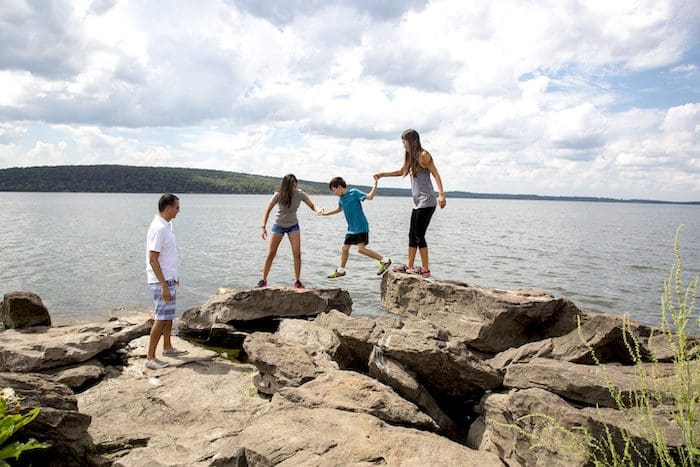 Northeast Oklahoma: Sequoyah State Park — Hulbert
Sequoyah State Park sits on the shores of Fort Gibson Lake — just an hour from Tulsa. From hiking to trail rides to golf, the park offers numerous outdoor activities for families!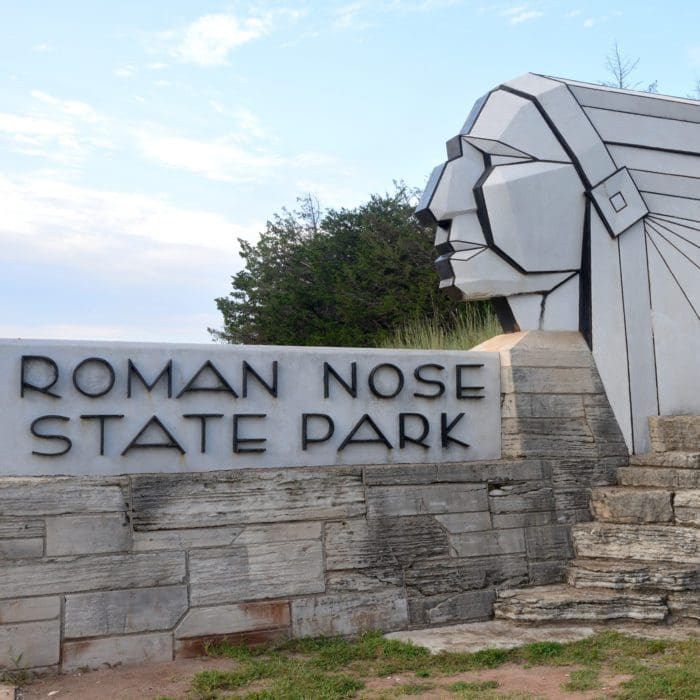 Northwest Oklahoma: Roman Nose State Park — Watonga
Roman Nose State Park features a wide array of terrain, including mesas, canyons, grasslands and natural springs. Looking for a short, kid-friendly hike? Try the Three Springs Trail — and snap a pic by the peaceful springs!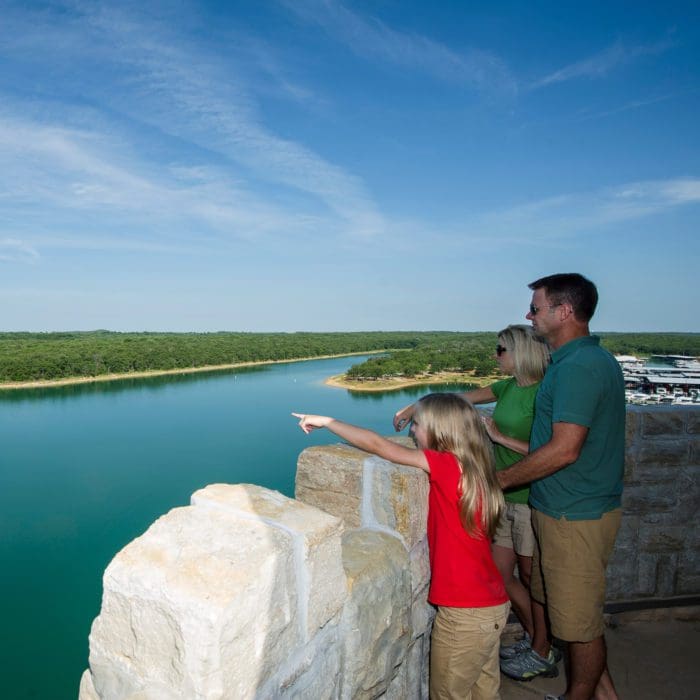 South Central Oklahoma: Lake Murray State Park — Ardmore
Lake Murray State Park is Oklahoma's largest state park! It's known for its diverse terrain, terrific trails and historic sites. Learn something new at the Nature Center … or hike to the observation deck on Tucker Tower for a great view (and workout)!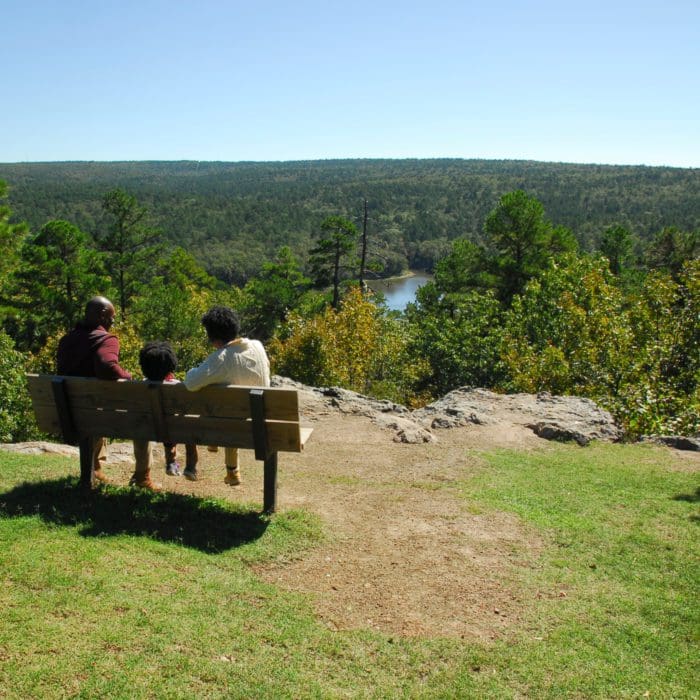 Southeast Oklahoma: Robbers Cave State Park — Wilburton
Robbers Cave State Park can do it all: a peaceful getaway or an action-packed day! The park's rolling hills and rocky bluffs make for exciting biking or hiking adventures. Plus, you can explore outlaw Jesse James' alleged hideout!
Southwest Oklahoma: Great Plains State Park — Mountain Park
Nestled along the Wichita Mountains near Tom Steed Lake, Great Plains State Park offers 13 miles of beautiful trails for hikers and bikers. Keep an eye out for a mountain boomer, a brightly colored lizard (and Oklahoma's state reptile!).
Want to maximize the fun? Check out the Oklahoma State Parks Passport Program. It offers entertaining ways for kids to get fit — with stickers, tokens and fitness medallions! Pick up a free passport at any park office, or click here to learn more.
Finally, for EVEN MORE healthy tips, activities and recipes, swing over to ShapeYourFutureOK.com!