WANT EVEN MORE HEALTHY IDEAS FROM SHAPE YOUR FUTURE?

Click to sign up for our monthly emails!
Tomato sauce, tom-ahhh-to sauce. No matter what you call it, it's healthy, tasty… and totally easy to make! With this 5-Minute Tomato Sauce recipe from ShapeYourFutureOK.com, you can whip up a variety of delicious, healthy dinners in no time.
The possibilities for your tomato sauce uses are endless.
Make a big batch and incorporate it into different meals throughout the week, like pizza loaded with veggie toppings, whole-wheat pasta or soup! Or drizzle it on veggie dishes for an extra burst of flavor.
Watch and learn how to make our 5-Minute Tomato Sauce recipe below, and see how you can use it with some whole-wheat rotini pasta. Then scroll down for some more awesome ways to use tomato sauce.
RECIPES
---
Homemade Pizza with 5-Minute Tomato Sauce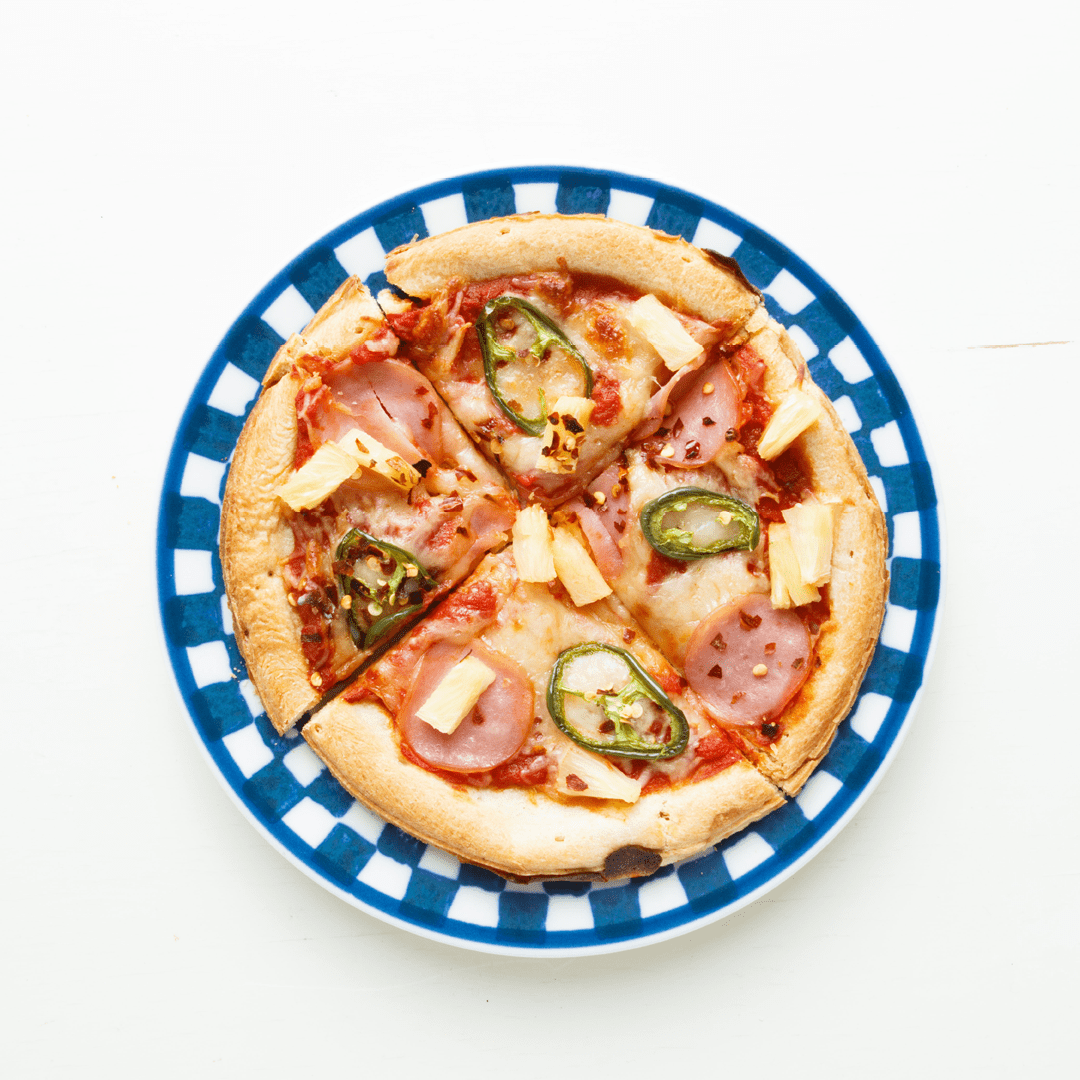 What would pizza be without tomato sauce? Spread your sauce on some whole-wheat dough with these easy-peasy pizza recipes. Be sure to spice up your slices with some veggies like bell peppers and mushrooms, and mix and match other toppings to make your own unique pizza styles! Get recipes here.
Easy One-Pot Lasagna with 5-Minute Tomato Sauce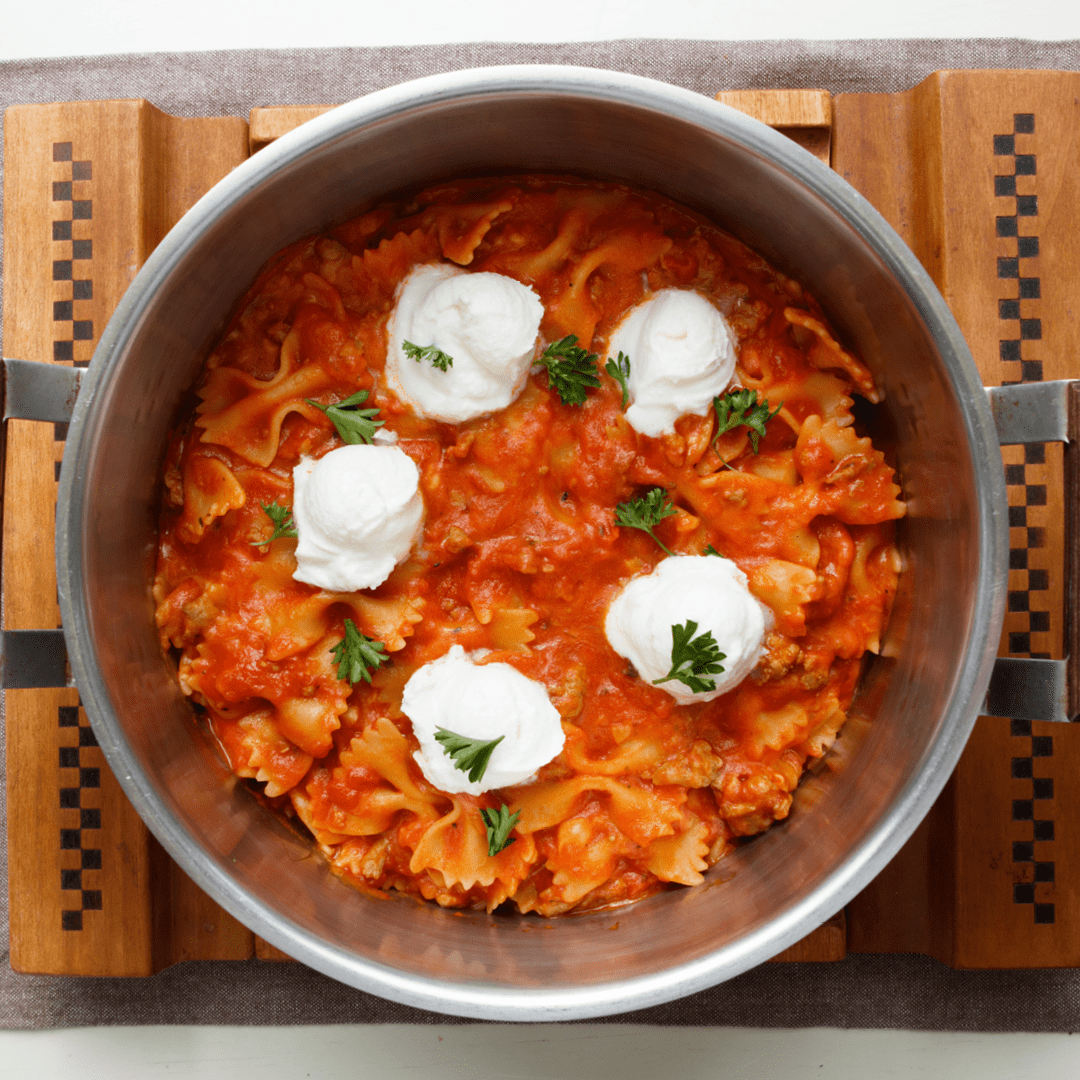 20 minutes. One pot. Endless flavor. With savory Italian turkey sausage, simple homemade tomato sauce and creamy, melty, low fat cheese, this One-Pot Lasagna is truly one of a kind and a healthier alternative to traditional lasagna. Recipe here.
Turkey & Vegetable Stuffed Squash with 5-Minute Tomato Sauce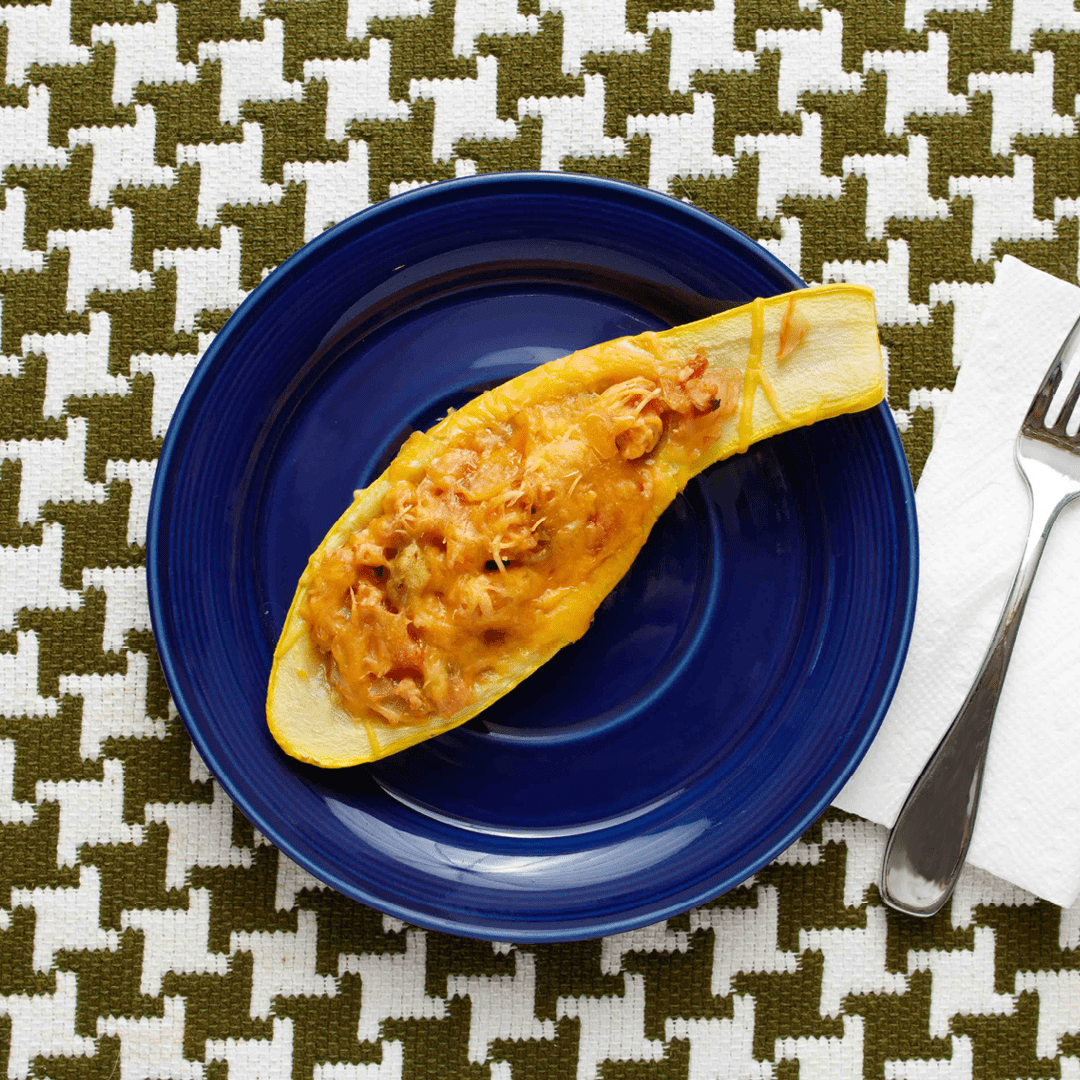 This quick, healthy recipe is stuffed with deliciousness… and it only requires 6 ingredients:
Yellow squash
Ground turkey
Onion
Green pepper
Chopped tomatoes
Low fat cheese
You can sub out the chopped tomatoes with the 5-Minute Tomato Sauce… or double up on your tomato intake and top the original dish with a dollop of sauce. Get the recipe here.
Tomato Soup with 5-Minute Tomato Sauce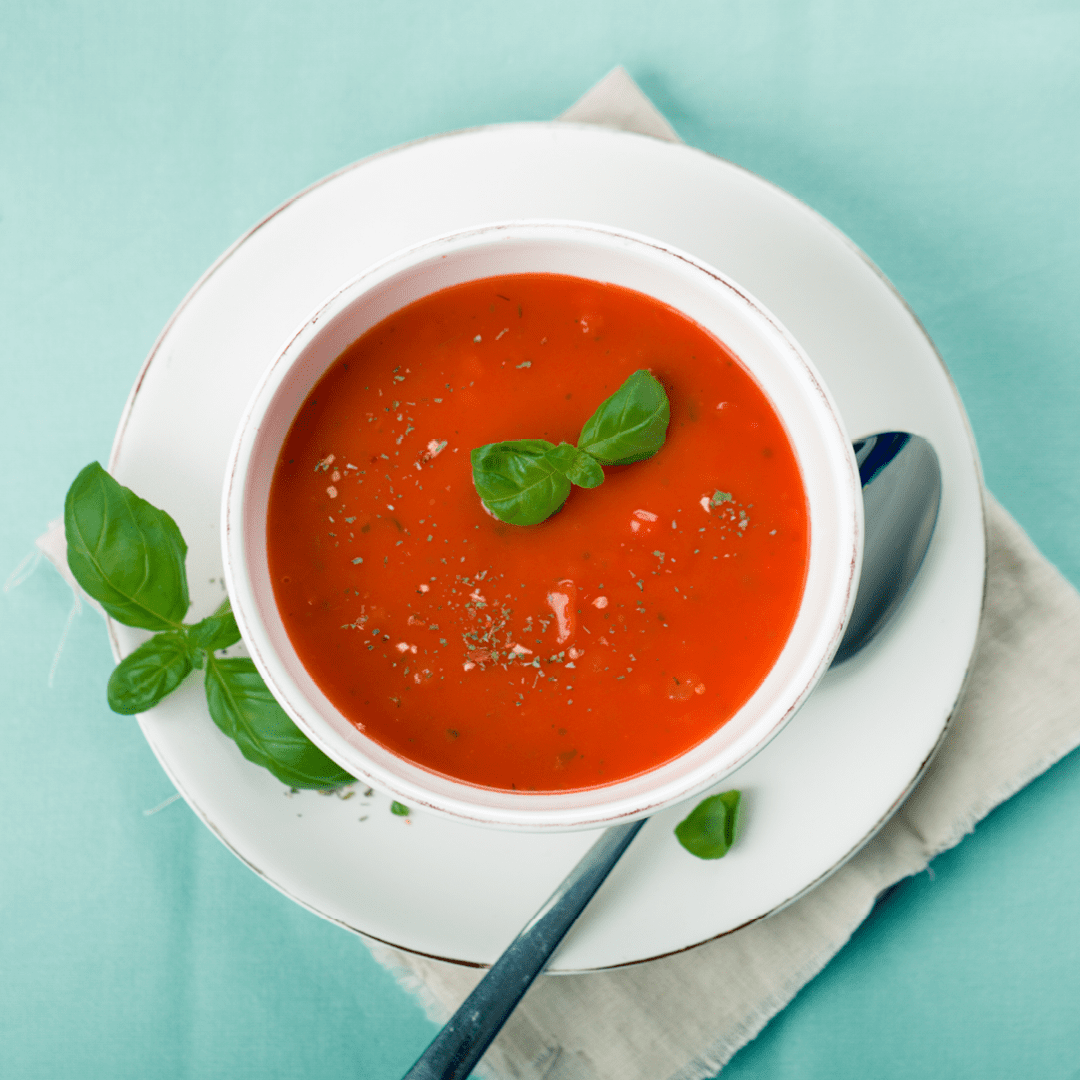 Tomato soup for supper? Super. With just a few extra ingredients, you can turn your tomato sauce into a warm, hearty bowl of tomato soup. Check out this recipe and get cookin'!
Whole Grain Pasta with 5-Minute Tomato Sauce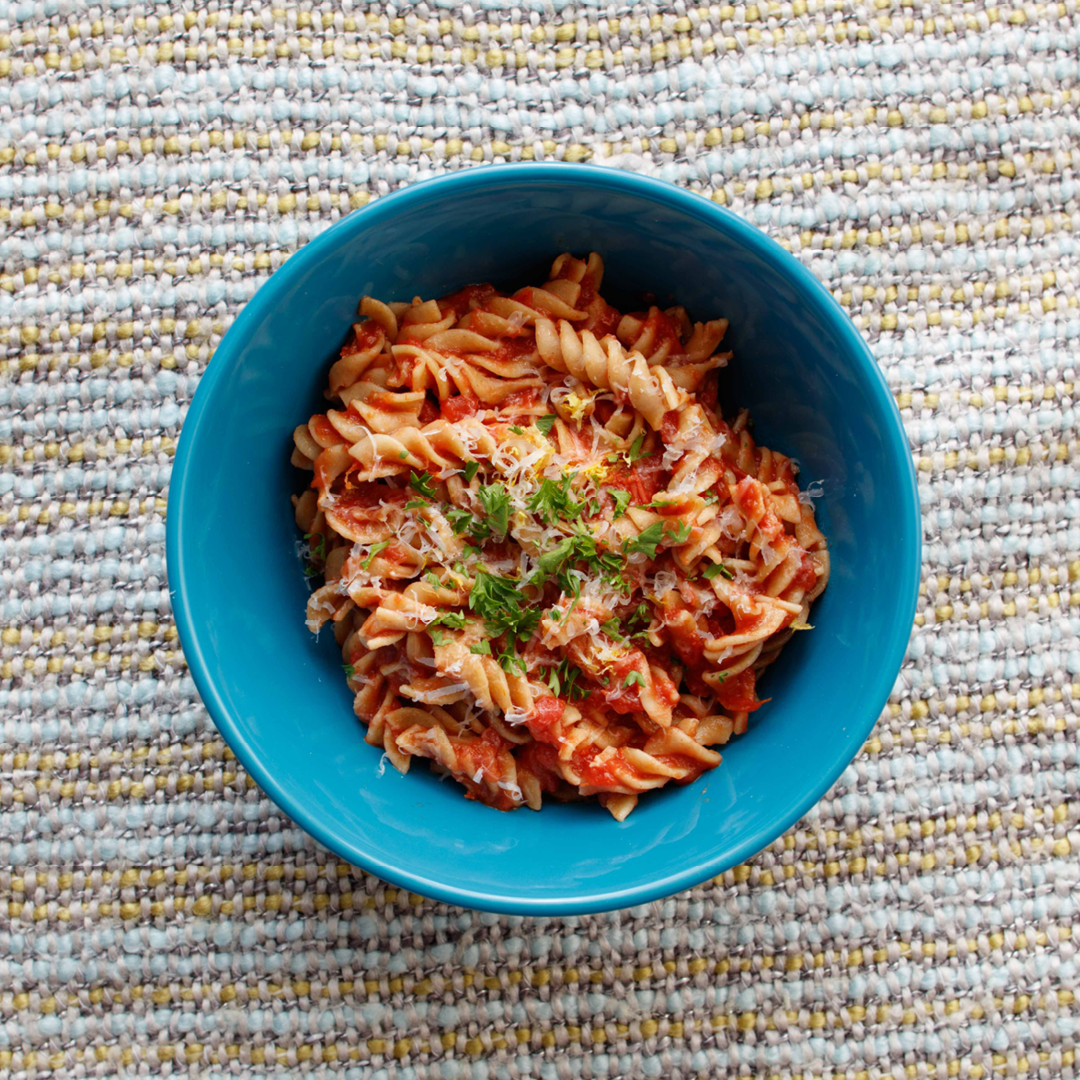 This tomato sauce is tasty no matter what kind of pasta it's on. Spaghetti, ravioli, rigatoni, macaroni, vermicelli, mostaccioli, linguine, fettuccine… just be sure to choose whole-grain pasta. It has more fiber than regular pasta, plus it helps lower cholesterol and keeps your heart healthy.
Mexican Snack Pizza with 5-Minute Tomato Sauce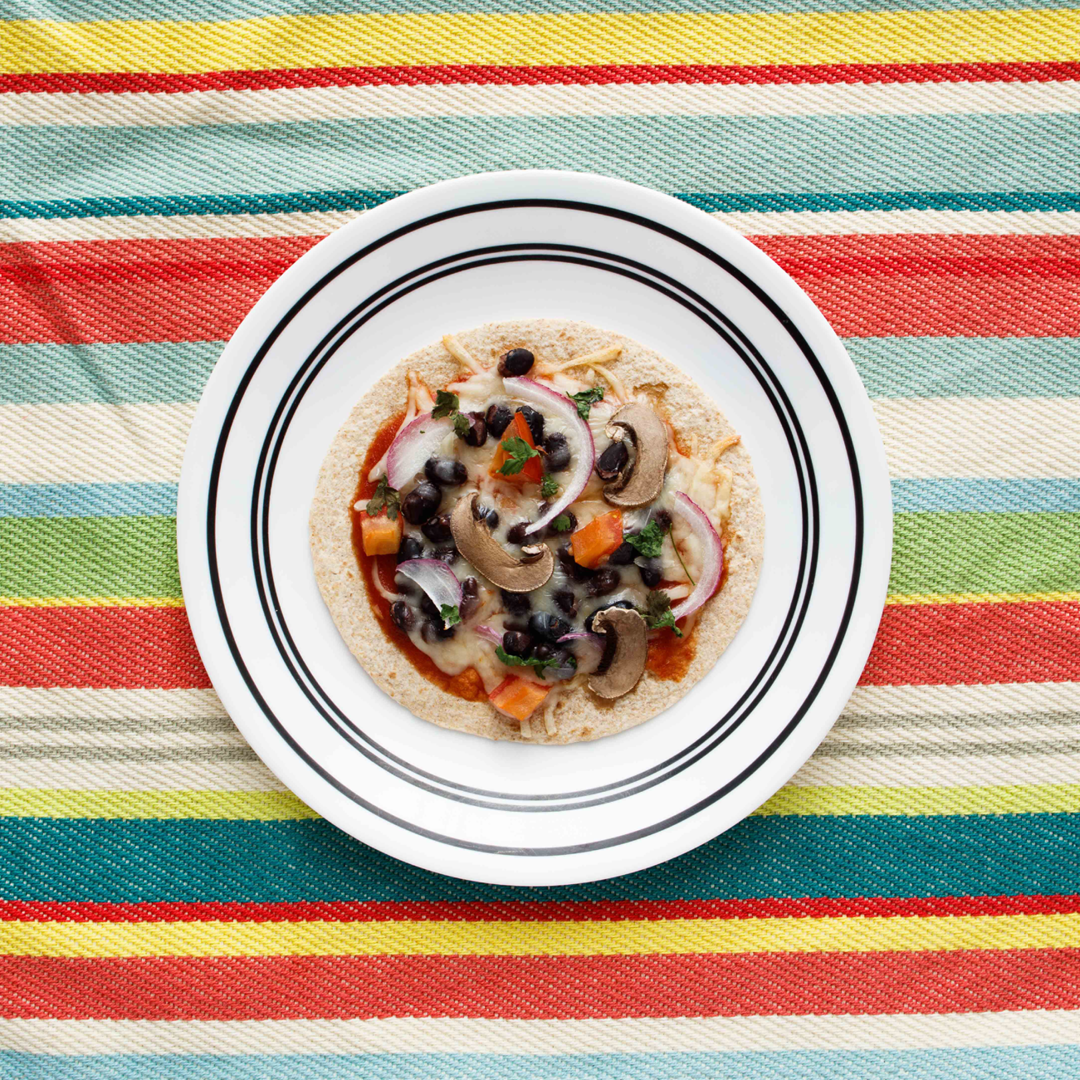 Just want a quick snack instead of a full meal? Use tomato sauce for these Mexican Snack Pizzas. Let your kids pitch in in the kitchen for some quality family time while you cook! You can use veggie slices to make silly faces and fun shapes with pizza toppings… because let's face it… it's fun to play with your food, especially when it gets your kiddos eating healthy foods. Recipe here.
When it comes to leftover tomato sauce recipes, the sauce-abilities are endless. If you're hungry for more healthy, tasty recipes, find a whole cookbook's worth of at ShapeYourFutureOK.com!