WANT EVEN MORE HEALTHY IDEAS FROM SHAPE YOUR FUTURE?

Click to sign up for our monthly emails!
With kids in school, life can get super hectic. The good news? Health and convenience can go hand-in-hand! Take a look at how a few easy, realistic swaps can make your entire family healthier without making any extreme changes.
These 10 simple swaps will set your family up for the healthiest school year yet.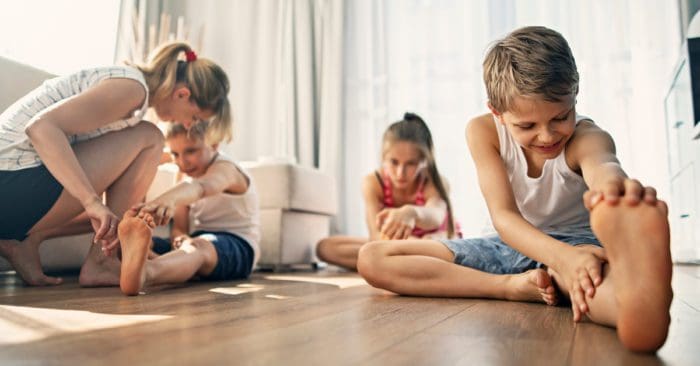 Mornings with Movement over Mornings without Movement
Add some motion to your morning routine. When you wake up, give your arms and legs a good stretch. Then, in the bathroom, do a set of calf raises while you brush your teeth or some squats before your shower. Tell your kids to do the same!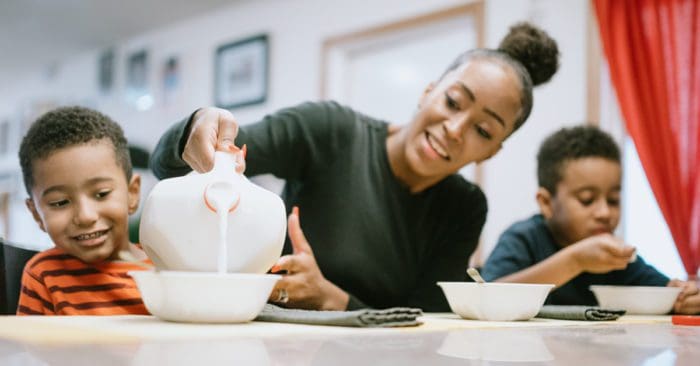 Whole-Grain Cereal over Sugary Cereal
Another healthy swap? Eat breakfast instead of skipping it! Breakfast helps jumpstart your metabolism and gives you energy for the day. Choose whole-grain cereals instead of sugary ones. They're loaded with fiber, and they're a whole lot healthier. Top a bowl off with your favorite berry too!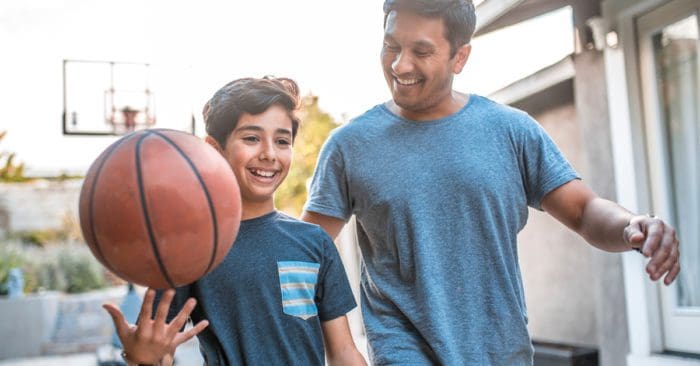 Play Time over Screen Time
Tell your kids to put down their devices and pick up a new activity. Basketball, football, soccer, riding bikes… the options are endless! If it's cold out, find ways to move indoors. By limiting screen time on the TV, computer, phone or tablet, your family will have more opportunities to get active.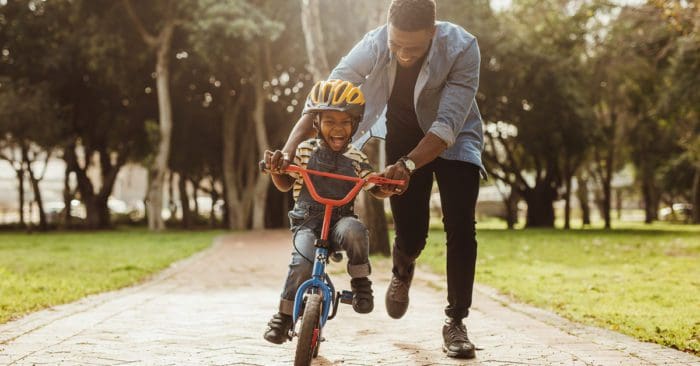 Play with Your Kids Instead of Watching Them Play
When your kids swap screen time for play time, join in on the fun! Instead of just supervising them as they play, play with them. It's a super way to bond with your kids. Plus, you can get your 30 minutes of physical activity, and help your kids get their 60 minutes.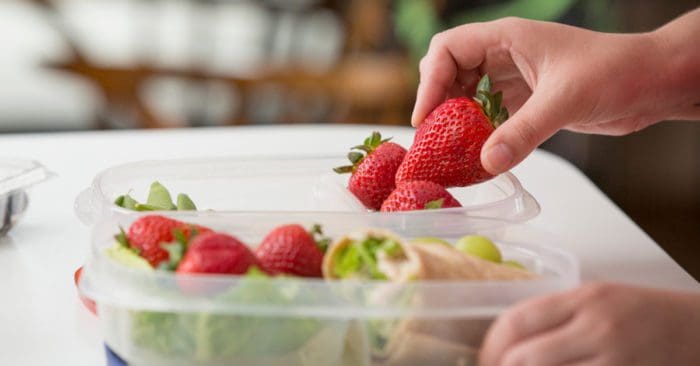 Healthy Lunch Packs over Store-Bought Lunches
At the grocery store, avoid reaching for pre-packaged combo lunches. They're super unhealthy and expensive. Instead, make your own Healthy Lunch Packs! Get maximum bang — and flavor — for your buck.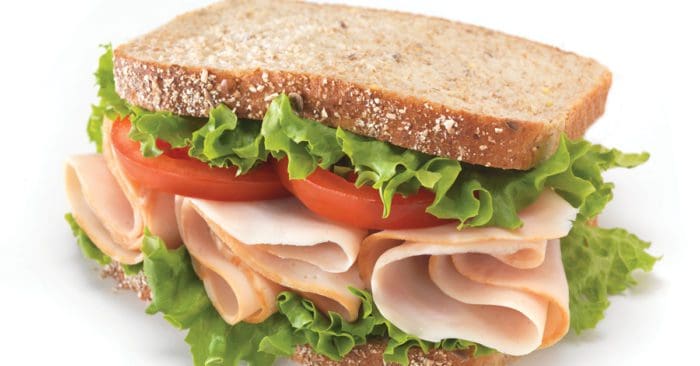 Lean Turkey over Hot Dogs
For a quick lunch at home, a hot dog may sound like a good idea. But despite their convenience, hot dogs are fatty, salty and unhealthy. Instead, swap a hot dog for some lean turkey. Make a sandwich, or try a Turkey Vegetable Wrap. It's just as convenient, and it's a much healthier option.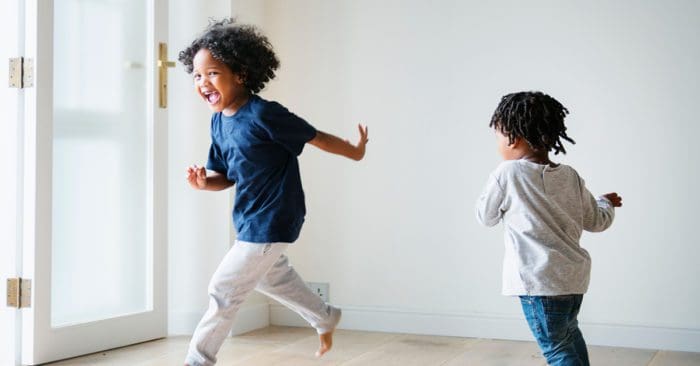 Laps over Naps
It's easy to fall into the trap of a cozy living room — especially when the temperature drops. However, 60 minutes of daily physical activity is essential for growing children. So whether it's the weekend or after school, remind your kids (and yourself): laps over naps, lunging over lounging and crunches over couches.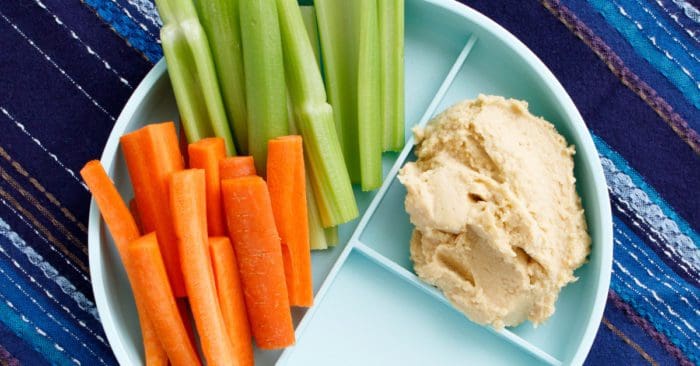 Carrots & Hummus over Chips & Dip
This school year, stick with healthier snacks by swapping potato chips for crispy veggie sticks. You'll get the crunch without the salt and fat. Use crisp veggies like carrots or celery sticks, and dip them in some yummy hummus. Naturally delicious!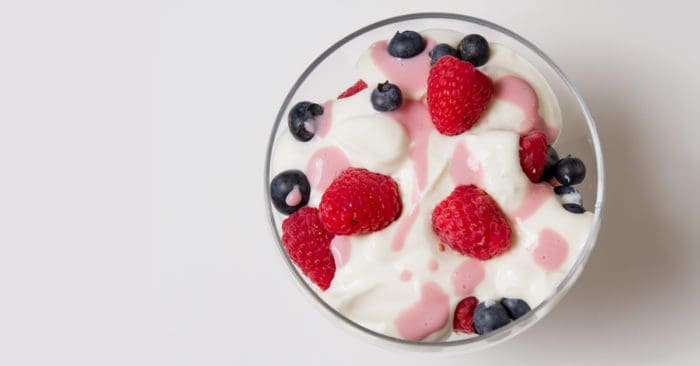 Low Fat Yogurt over Ice Cream
This school year, serve a healthier dessert by deserting ice cream and scooping some low-fat yogurt into your bowl. You can get the creamy coolness of ice cream, but with less sugar and fat (and way more nutrients). Make your yogurt even better by adding blackberries, blueberries or raspberries, too!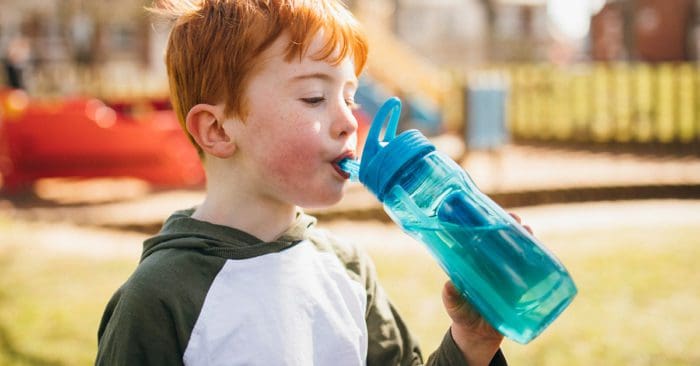 Water over Sugary Drinks
Water is healthy, refreshing and has no sugar or calories! Plus, it helps prevent headaches and fatigue. So choose water over sugary drinks like soda, sports drinks and juice boxes. For a burst of refreshing flavor, try Strawberry Basil or Blueberry Orange water.
Find 10 more healthy swaps your family can make to live healthier. Other simple, healthy swaps include:
Simple swaps. Amazing results.
Got some healthy swaps that didn't make our list? We'd love to hear from you! Share your ideas with us on Facebook, and share this page with friends and family.
For tons of healthy tips and resources for a healthier life, visit ShapeYourFutureOK.com.