WANT EVEN MORE HEALTHY IDEAS FROM SHAPE YOUR FUTURE?

Click to sign up for our monthly emails!
Between managing your classroom, communicating with parents and handling extra duties, there's very little time left for lunch. Yet skipping meals or getting drive-thru is a recipe for fatigue … and burnout. Instead, stay full and energized all afternoon with these nutrient-packed lunches designed with teachers in mind.
Easy, Healthy Lunchboxes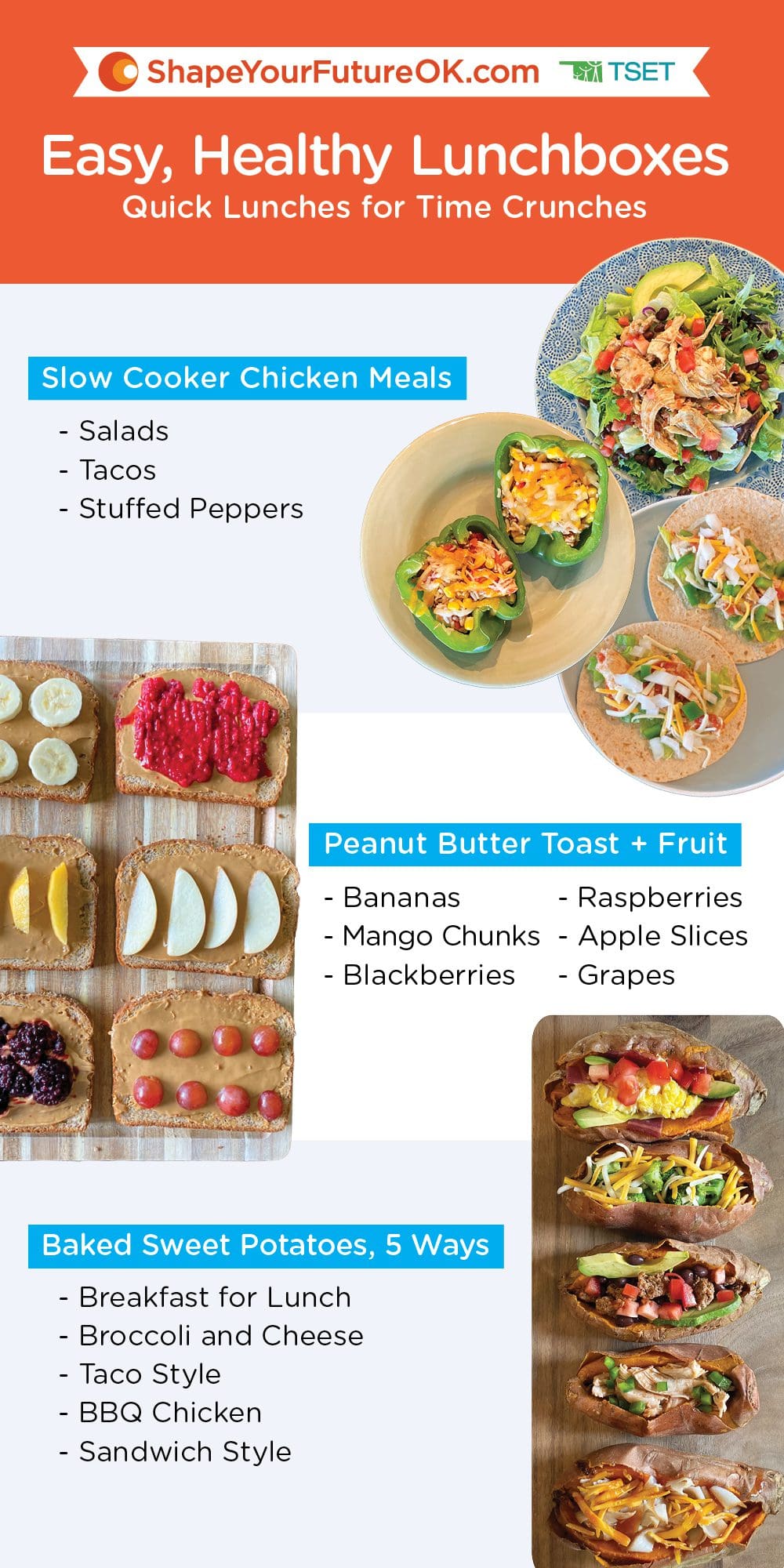 Think outside the traditional lunchbox with these quick ideas!
Mix & Match Lunch Packs
Want a healthy lunch you can eat on the go? Pick an item from each group!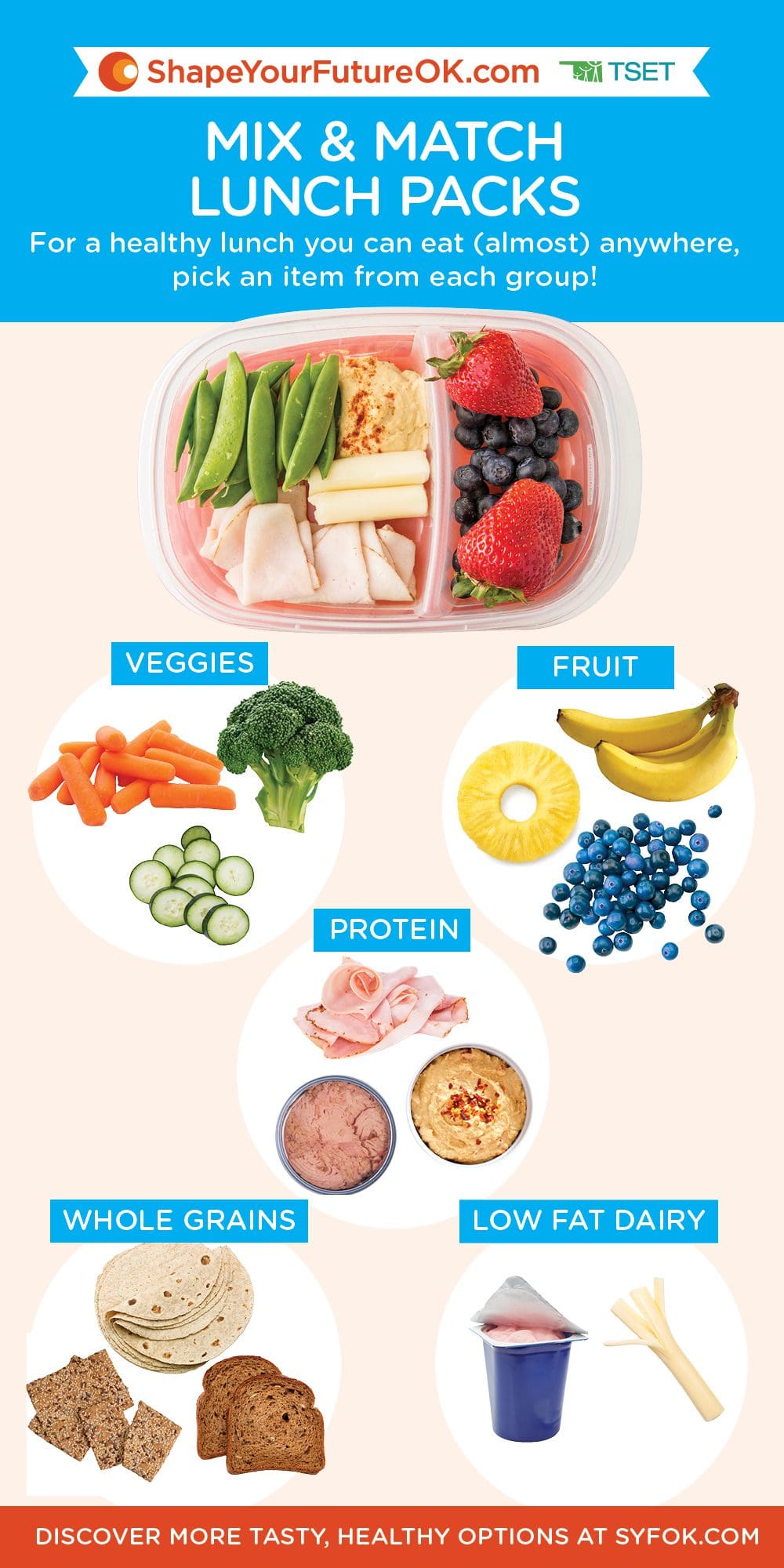 Hungry for more healthy combos? Toss these ingredients in the mix!
Veggies
Celery
Snap Peas
Edamame
Cauliflower
Bell Peppers
Fruit
Apple Slices
Grapes
Oranges
Blackberries
Strawberries
Protein
Hard-Boiled Eggs
Salt-Free Nuts
Whole Grains
Whole Wheat Pita Chips
Whole Wheat Pretzels
Low Fat Dairy
That's a Wrap!
Roll these healthy items into one tasty wrap!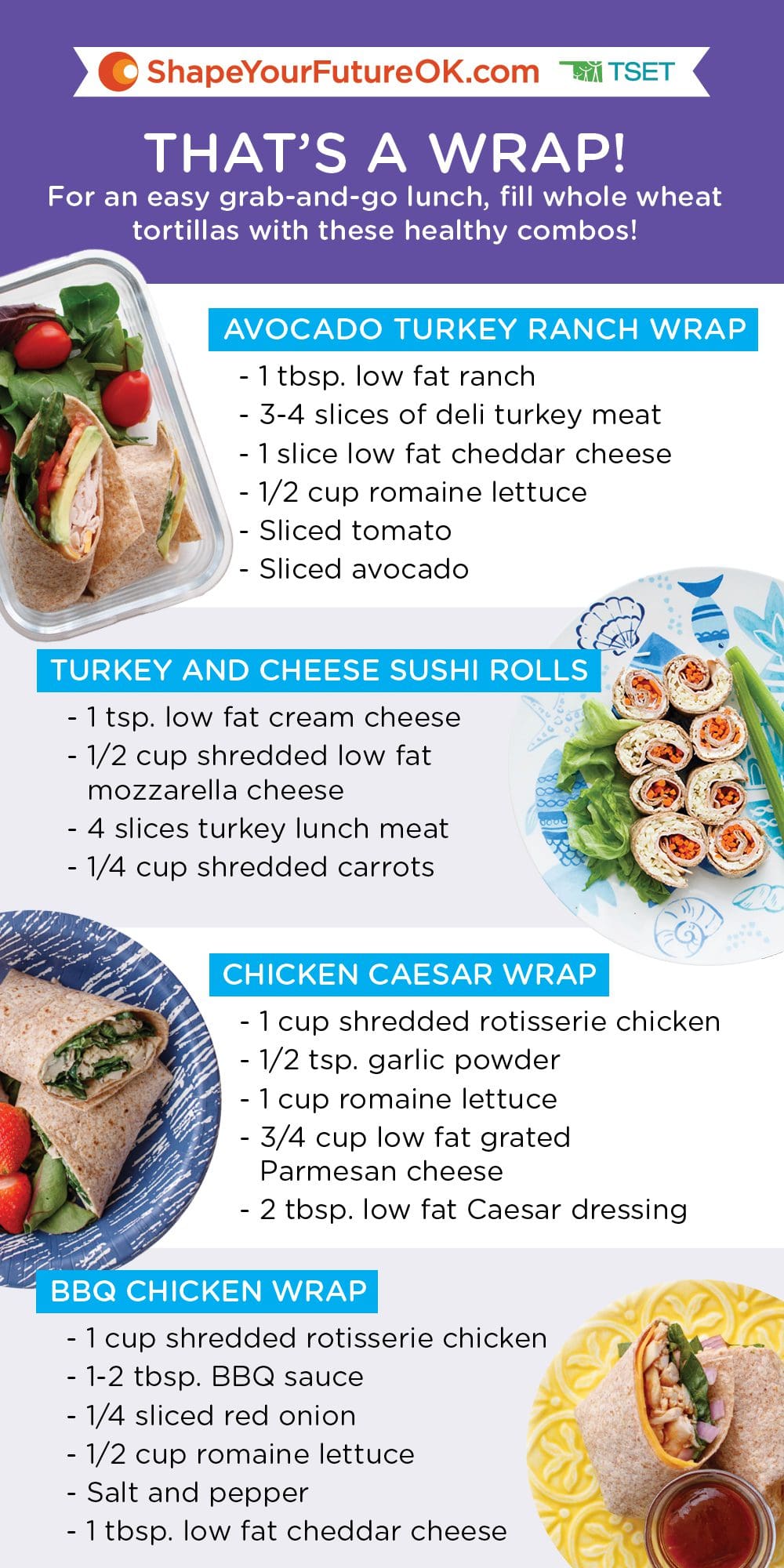 With just a little prep, you'll have healthy lunches for days — and nobody plans better than a teacher! Want more tools? Try these healthy teacher hacks and healthy desk snacks!