WANT EVEN MORE HEALTHY IDEAS FROM SHAPE YOUR FUTURE?

Click to sign up for our monthly emails!
As a teacher, your influence is powerful, but your plate is also full. Yet our kids need as many healthy role models as they can get. This is especially true in Oklahoma, where 1 in 3 children are overweight or obese, and 7 in 10 don't get enough physical activity. These statistics may be grim, but they're also reversible! Here are four ways to lead by example — without piling on extra stress.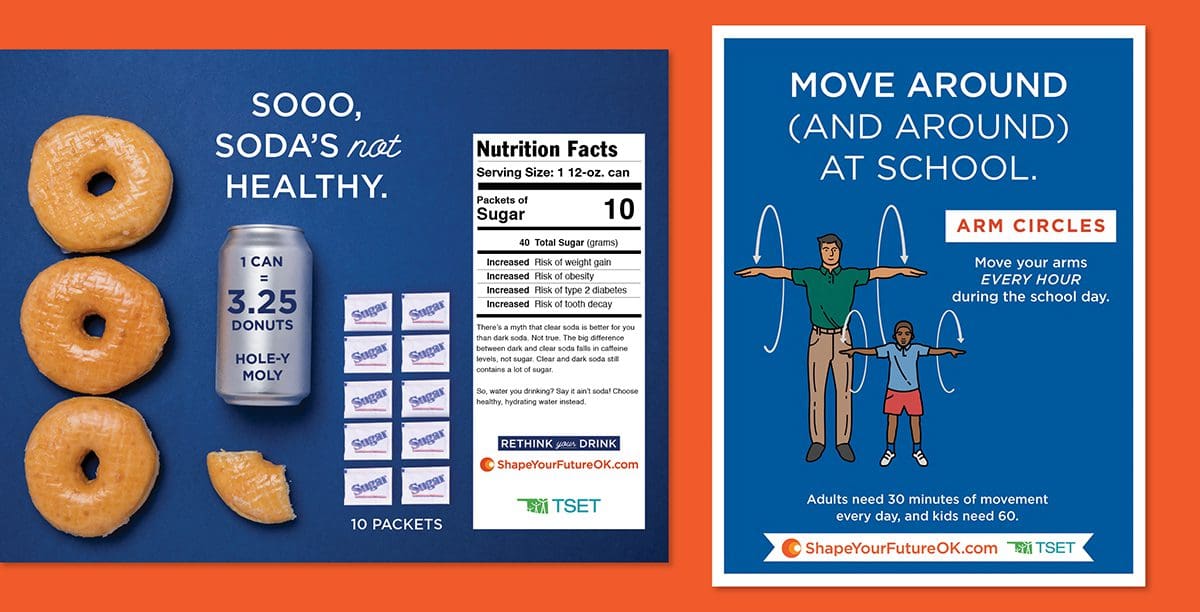 1. Display healthy reminders in your classroom.
Want to spread healthy messages on a daily basis … without losing valuable instruction time? Let your décor do the talking! Our website is chock-full of colorful, educational flyers and posters that cover a wide range of topics — from vaping to veggies. Order yours for free!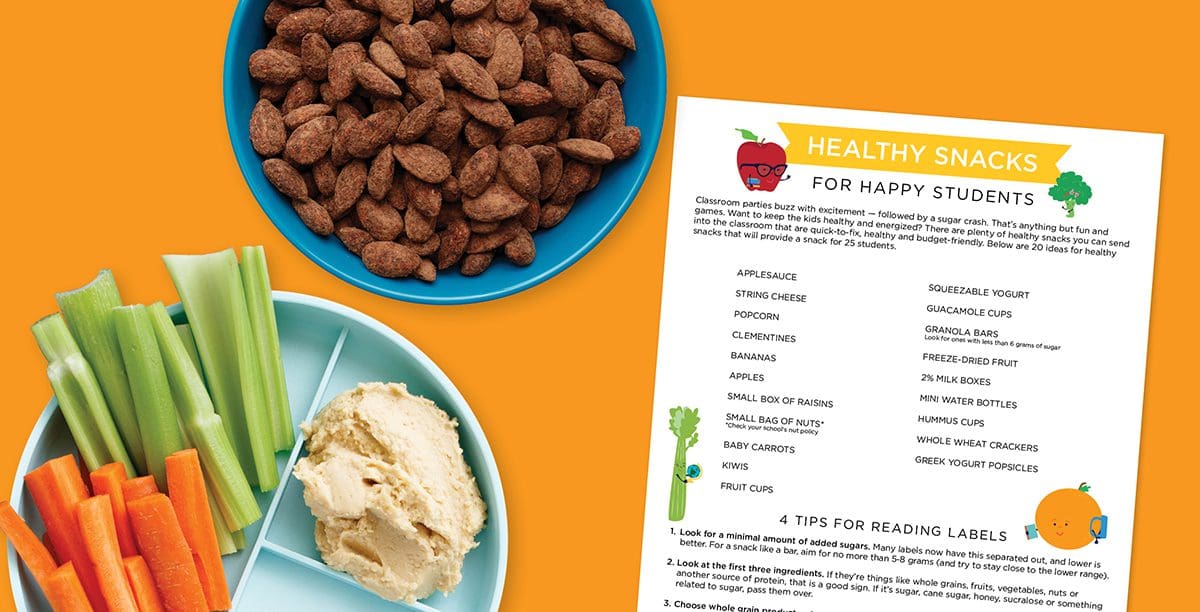 2. Model healthy snacking habits.
When teachers model healthy eating, kids notice. Need ideas? Pack your desk with healthy snacks. Encourage parents to send healthier snacks for parties. Then, find ways to sneak in healthy little tidbits, such as: "Did you know our bodies send us special signals when our bellies are full? Let's tune into them while we eat our snack!"
3. Stayed Hydrated — the healthy way!
This next one's simple … but not always easy. Kick the sugary drinks and stick to water while you teach — and ideally, everywhere else! To take it to the next level, stock your classroom with a full jug of water for your students. Bonus points if you infuse it! If there's time, squeeze in a mini lesson over the amazing benefits of water.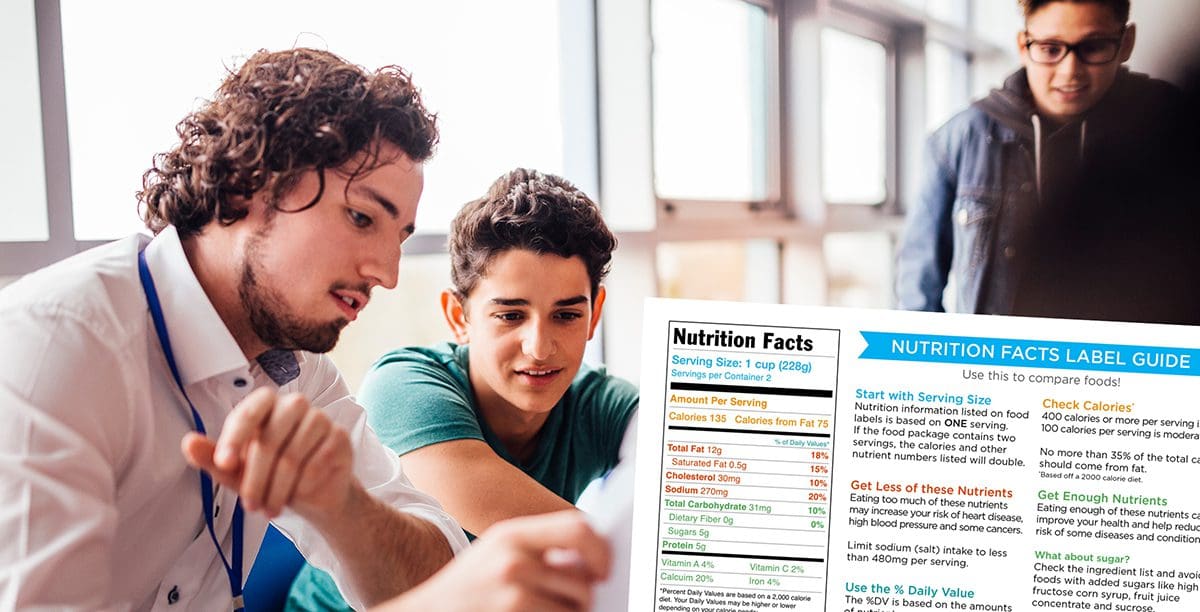 4. Work healthy activities into existing lesson plans.
There's no need to overhaul your whole lesson to chat about health. Is multiplication on the menu? Toss in our Sugar Calculator! Are your kids learning how to read tables? Incorporate this Nutrition Label Guide! Human anatomy? Cover muscle groups with kid-friendly exercises! Your kinesthetic learners will be in their element.
We know your time with your students is limited, but every second counts. When kids form healthy habits while they're young, they're more likely to stick with them for life. Plus, when you model these behaviors, you reap the rewards, too — and no one needs self-care more than teachers! Thank you for everything you do.
Want to set a healthier example — but not sure where to start? Check out these tips!
5 Ways to Model Healthy Habits
Set Your Family (or Class!) in Motion