WANT EVEN MORE HEALTHY IDEAS FROM SHAPE YOUR FUTURE?

Click to sign up for our monthly emails!
Ah, nature. There's nothing quite like breathing in fresh air and taking in outdoor beauty. It's impossible to replicate the feeling of the wind brushing across your face or the warmth of the sun on your skin when you stay inside! Nothing beats a day in the great outdoors, and there are tons of physical and mental health benefits from spending time outside. Below are just a few reasons to get a change of scenery and a few ways to get active while you're out there!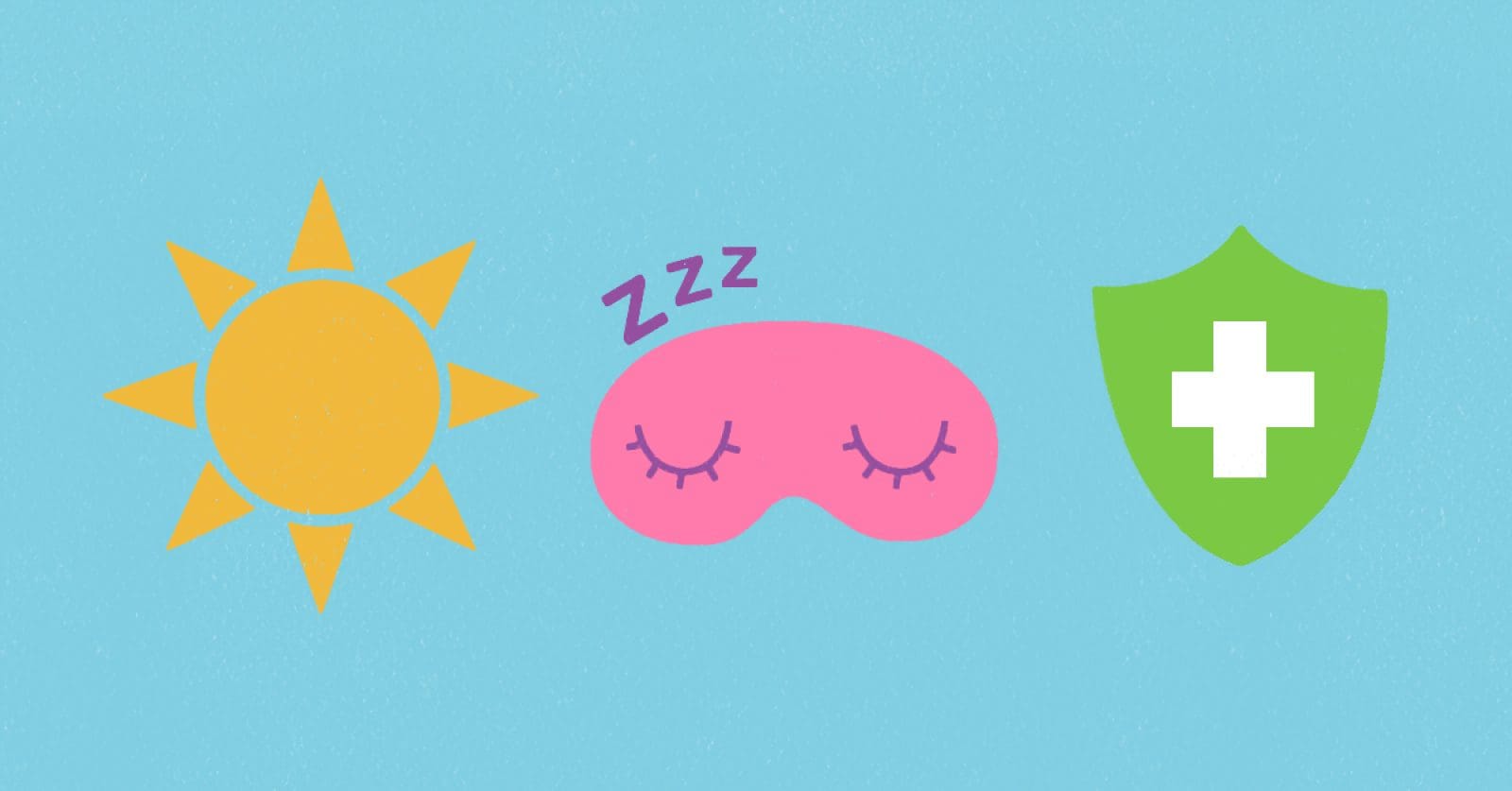 Reap the Rewards of Mother Nature
Catch more Vitamin D.
Did you know soaking up the sunshine for just a few minutes can boost your energy, improve your mood and even strengthen your bones? That's because your body produces vitamin D when it's exposed to the sun — and vitamin D helps your body absorb calcium, a vital nutrient for bone health. Next time you have the afternoon blues, go for a stroll outside. Just don't forget your sunscreen!
Breathe in the fresh air.
Give your lungs a vacation and inhale some fresh oxygen. You're guaranteed to breathe easier and feel refreshed afterwards!
Improve your sleep!
Studies show spending a little time outdoors can make your nighttime routine go much smoother. That sounds like a great excuse to get outside and catch a gorgeous Oklahoma sunset before bed. Your body will thank you once your head hits the pillow.
Relieve stress and anxiety.
If you're feeling more pressure than normal on a particular day or week, schedule some time outside to decompress. Even though you're adding another thing to your plate, making time to unplug can recharge your battery before tackling everything else.
Boost your immunity.
If you're prone to illness, a date with Mother Nature may help. Give your body an extra edge to fight off diseases and unwanted sickness by getting outside!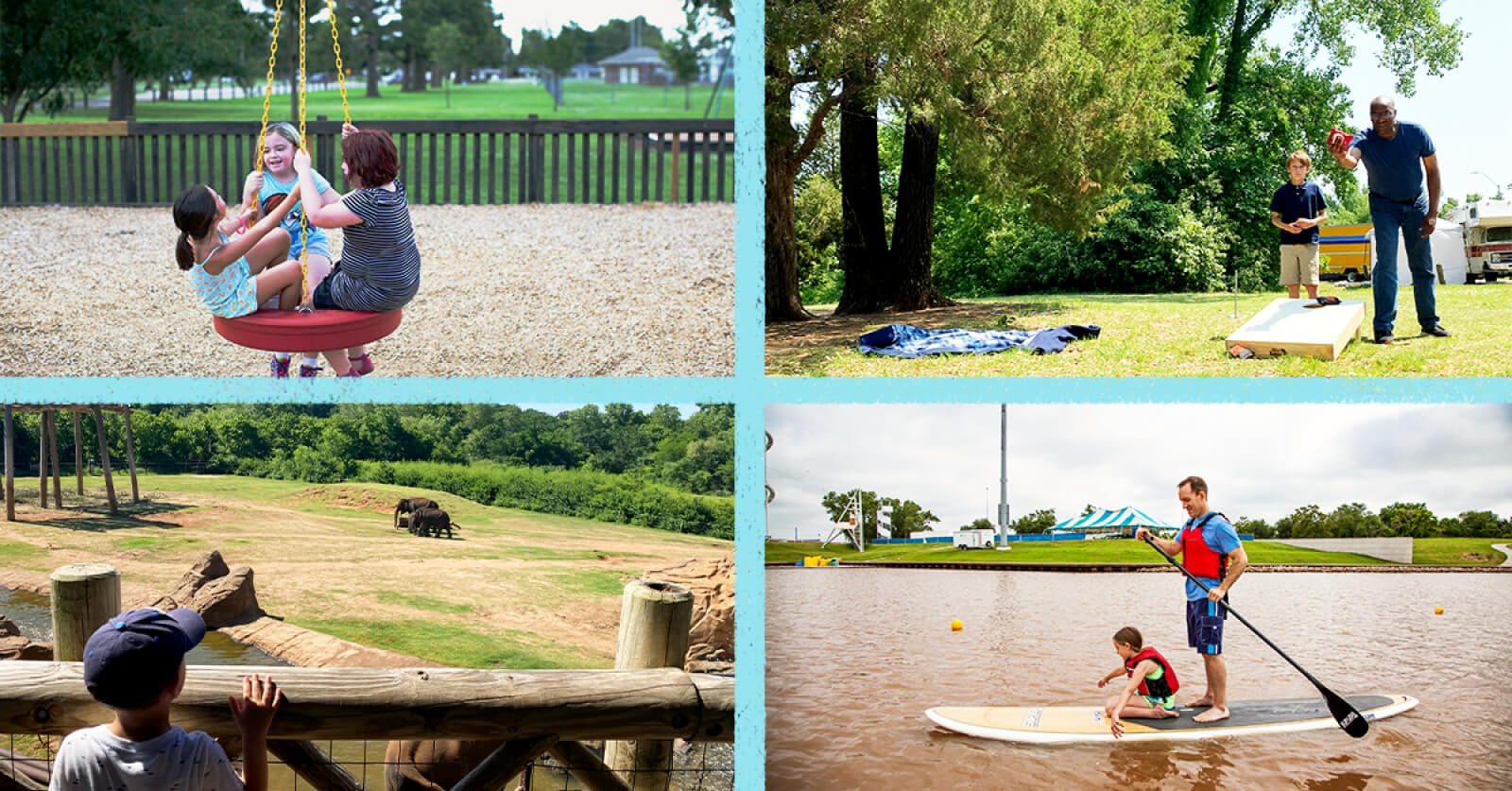 10 Outdoor Activities
When it comes to getting active, the outdoors is the best place to do it! Here are some ideas to inspire you.
Plan a weekend hiking trip.
Ride bikes around your neighborhood.
Set up some yard games like cornhole and hopscotch.
Go for a walk when you wake up, on your lunch break or after dinner.
Spend the afternoon at a park near you.
Enjoy a local splash pad.
Walk around the zoo.
Run … but make it fun! Play tag, race your friends or go for a jog.
Rent a kayak or paddle boat at a local watersports center.
Play in the sprinkler to stay cool on hot afternoons.
No matter what you do, take advantage of all that nature has to offer!
Looking for ways to eat healthy while you're enjoying the outdoors? Try these healthy on-the-go snacks and quick tips on how to add some color to your plate.