WANT EVEN MORE HEALTHY IDEAS FROM SHAPE YOUR FUTURE?

Click to sign up for our monthly emails!
Between setting up classroom activities, playing referee in the hallway, juggling extra duties and unjamming the copy machine again (sigh), mornings can get … hectic. You may be tempted to skip breakfast or go through a drive-thru, but that's a fast track to an inevitable crash and burnout by afternoon. Instead, fuel your days with these healthy recipes!
4 Quick and Easy Breakfast Ideas
Streamline prep with four healthy meals you can make in just minutes!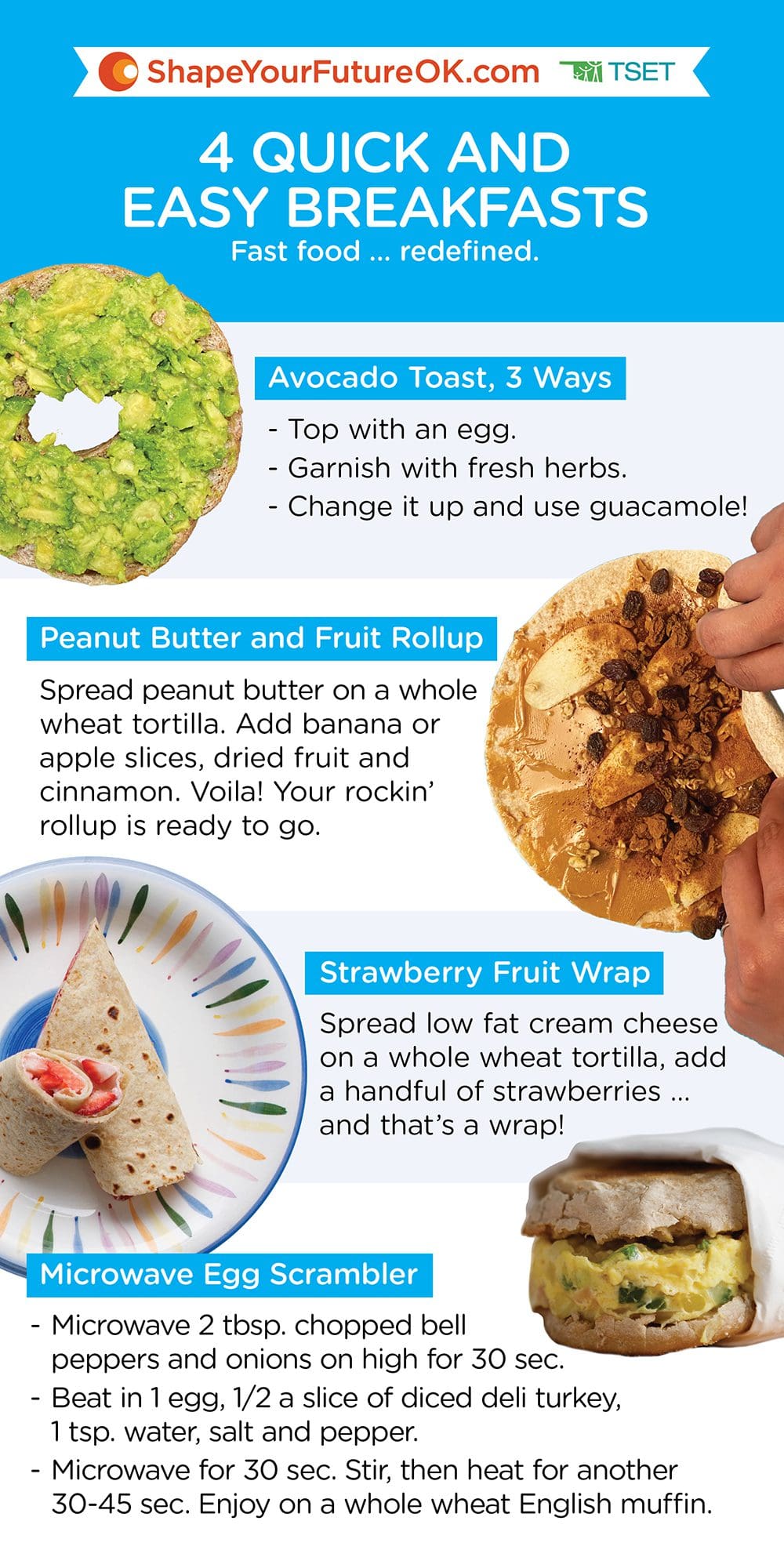 Want a few quick dinner ideas, too? You can whip up these 7 healthy meals in 20 minutes or less!
3 Reheat-and-Eat Breakfast Ideas
Do you crave a warm, home-cooked breakfast … but have no time to make it? Carve out some time this weekend to make a large batch of these healthy, freezer-friendly recipes!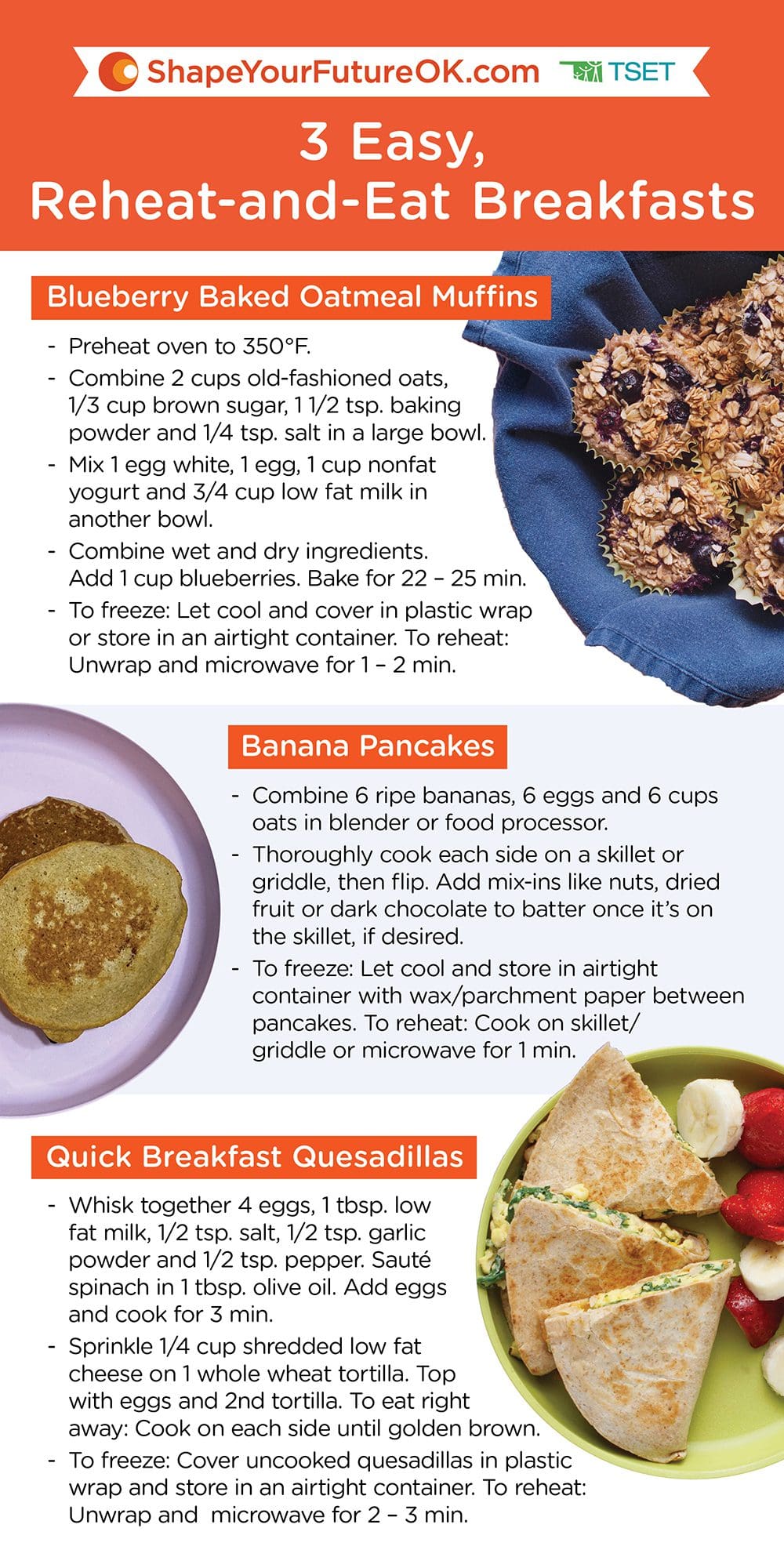 Want to master meal prep? Check out these healthy tips!
4 Grab-and-Go Breakfast Ideas
Some mornings, there's no time to wait … even on the microwave. These healthy breakfasts are as quick and easy as it gets!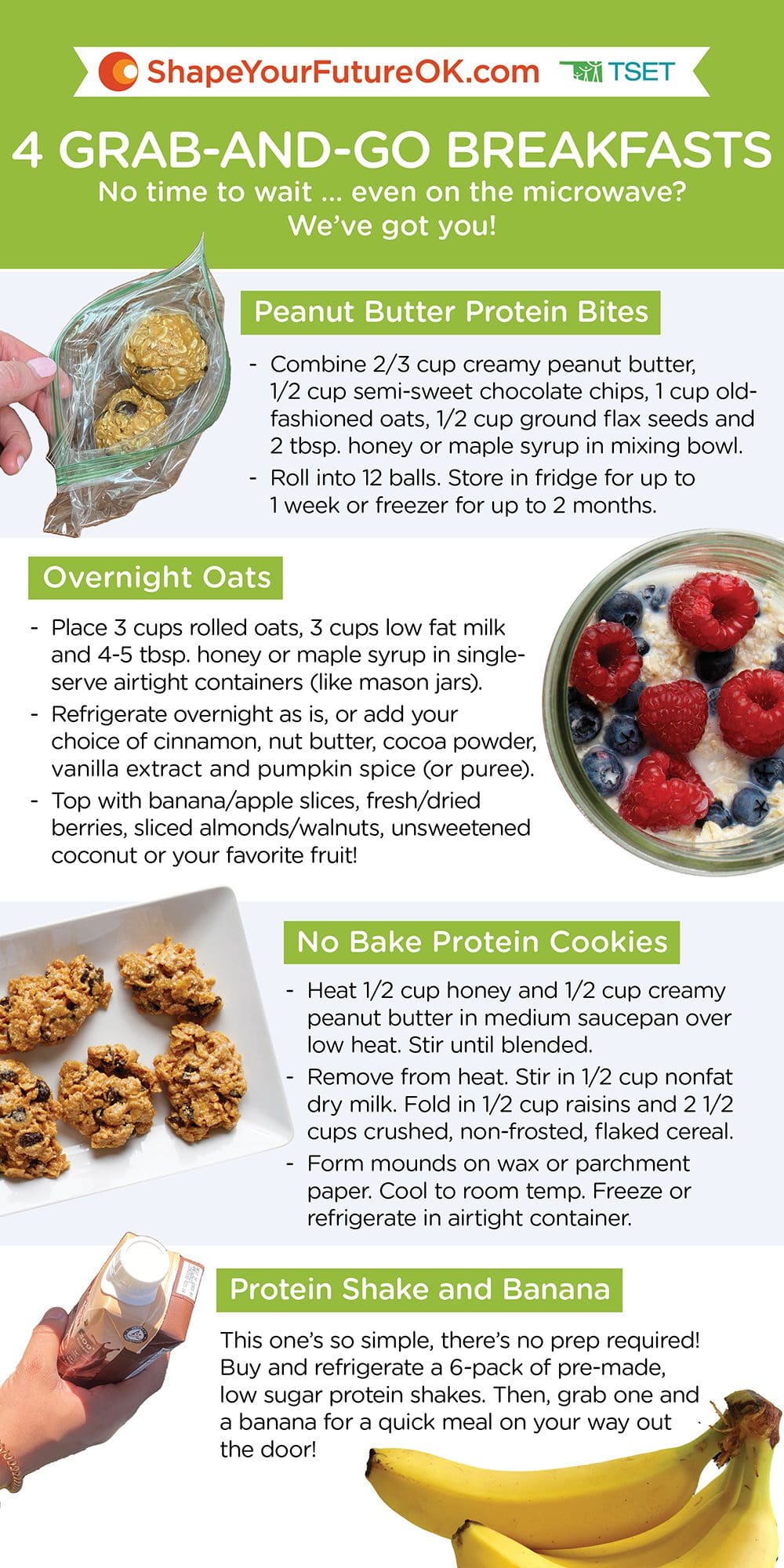 Hungry for more grab-and-go inspiration? Here are 9 healthy items you can find at most convenience stores!
With just little (or no) prep, you'll have healthy breakfasts for days — and nobody plans better than a teacher! Want more tools? Try these healthy teacher hacks and healthy desk snacks!