WANT EVEN MORE HEALTHY IDEAS FROM SHAPE YOUR FUTURE?

Click to sign up for our monthly emails!
Lunch, dinner, weeknight or weekend, cooking on a budget is a challenge — especially when you want something healthy. These 5 recipes are designed to check all the boxes. Nutritious, delicious and affordable. Check, check, check!
Yep, cooking healthy food on a budget just got a whole lot tastier. Check out these budget-friendly recipes below!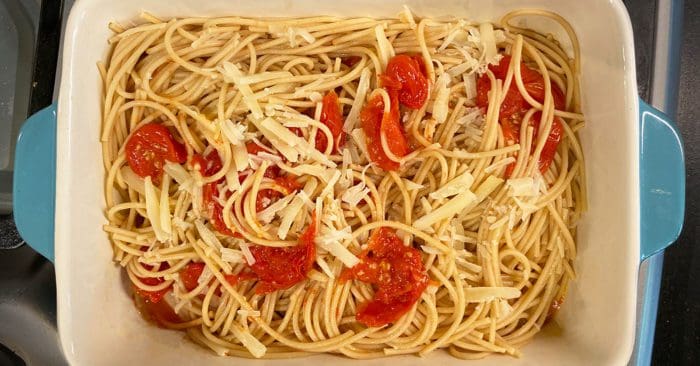 Transport your entire family to Italy — no passports required!
1 box of whole wheat spaghetti: $1.00
1 carton of cherry tomatoes (8 oz): $2.48
Grated parmesan cheese: $2.67
Olive oil: $2.52
Salt and pepper: $1.56
Total: $10.23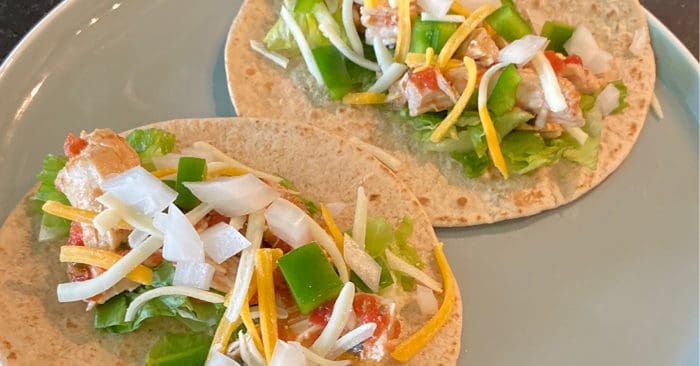 These chicken tacos are sure to make the regular dinner rotation.
Rotisserie chicken: $4.50
Salsa: $2
Whole wheat tortillas: $2.67
Green bell pepper: $0.60
Onion: $0.80
Total: $10.57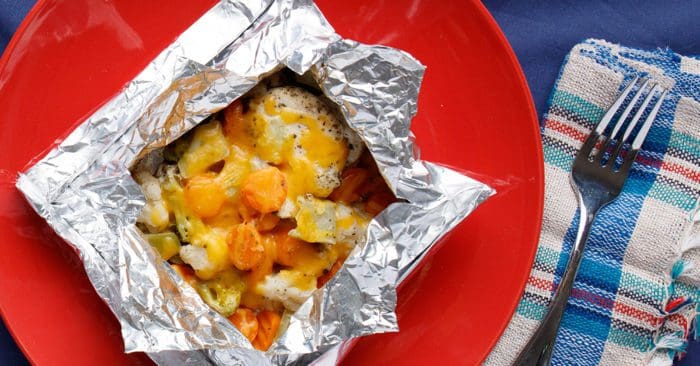 Affordable, healthy, easy to put together and easy to clean up? That's a win-win-win-WIN.
Boneless, skinless chicken breast: $5.68 avg. price
Frozen broccoli, cauliflower and carrot mix: $1 per pack (recipe calls for two packs)
Italian seasoning: $0.98
Low-fat shredded cheese: $1.98
Total: $10.64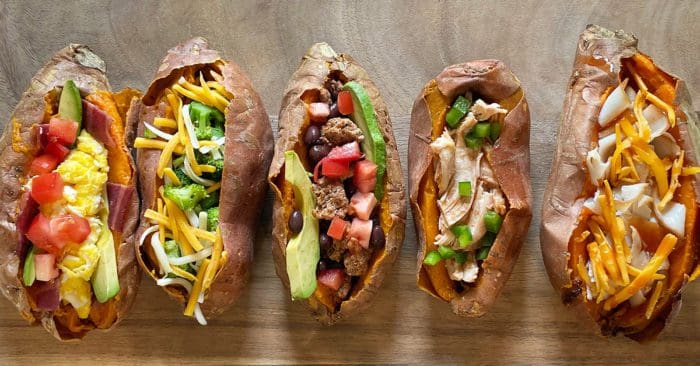 With sweet potatoes costing around $0.78 each, the possibilities for tasty experimentation are endless!
BBQ Chicken Sweet Potato
Rotisserie chicken: $4.50
Sweet potato x 4: $3.12
BBQ sauce: $0.98
Jalapeños: $0.25 for 3-4
Total: $8.85
Sweet Potato Tacos:
Ground turkey taco meat: $1.82
Sweet potato x 4: $3.12
Avocado: $0.78
Tomato: $0.96/each
Low-fat shredded cheese: $1.98
Total: $8.66
Craving more? We're always serving up money-saving tips.