WANT EVEN MORE HEALTHY IDEAS FROM SHAPE YOUR FUTURE?

Click to sign up for our monthly emails!
Nothing beats fresh produce. It makes recipes healthier and so much tastier. Here in Oklahoma, there are two ways to get the freshest produce possible: Home gardening and farmers markets.
Benefits of Home Gardening
Dig this: Gardening is rewarding and delicious.
It saves you time, money and trips to the store. It's also a great way to keep kids active outside and involved with healthy eating. Plus, introducing kids to growing food can lead them to eating more veggies at the dinner table. And what kids don't like getting their hands dirty?
What's the biggest benefit to a home garden? Flavor! Just think of gardening as a way to upgrade your favorite recipes and open the door to delicious new dishes. Seriously, homegrown food tastes that much better!
What to Grow in your Garden
Carrots:
Once you've tasted carrots from your garden, you'll never go back to the store-bought stuff.
Basil:
Add this herb to pizza, pesto or our Watermelon Basil Feta Salad — along with any number of recipes — for some authentic Italian character.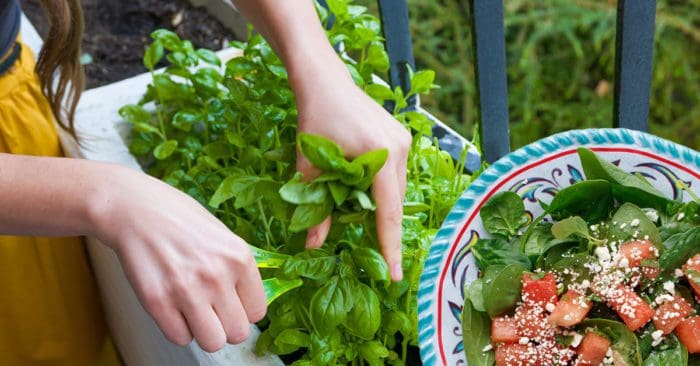 Garlic and Other Bulbs
Garlic is the superhero of herbs. A little here and there can boost the flavor in just about anything — and it's SO easy to grow.
Tomatoes:
Low-maintenance, quick-growing and versatile, tomatoes are the gateway to deliciousness. Use yours in our Romano Baked Tomatoes recipe.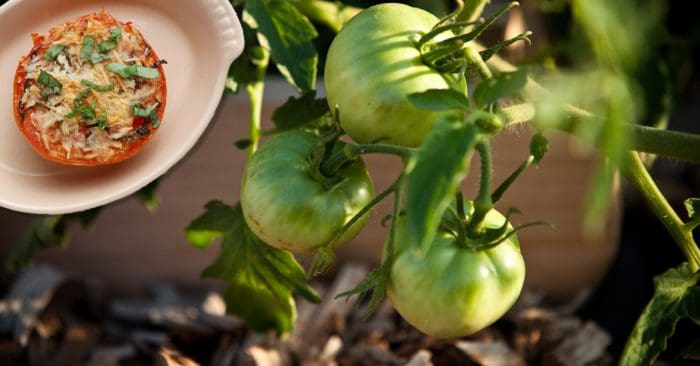 Jalapeño Peppers:
Spice up your garden — and your salsas — with some jalapeño peppers. Take a look at this article to see how they're grown.
Thyme:
What's your next secret weapon in the kitchen? Thyme to find out! Thyme has the power to add delicious depth to meats, vegetables, pasta sauce, soups — and even infused water.
Rosemary:
Rosemary is perfect for so many dishes — and it's super easy to grow! Learn more here.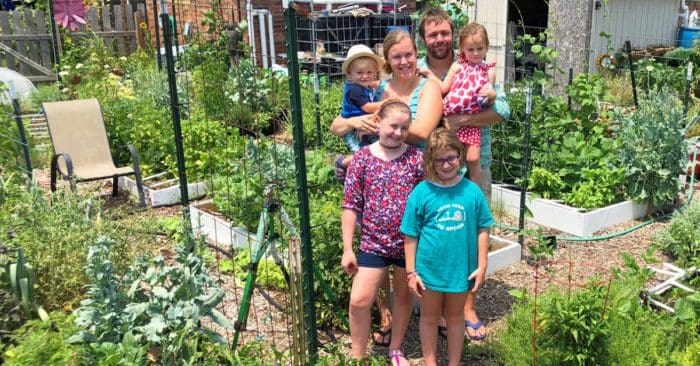 Your Guide to Getting Started
Dale, Carrie and family are from Moore, Oklahoma, and started the From Seed to Spoon Growing Guide app. It walks you through how to grow, when to plant, when to harvest and how to cook more than 100 different fruits, herbs and vegetables! They also make it easy for you to identify pests and manage them organically, without the use of toxic chemicals.
Get their tips on growing your own food and try the app today.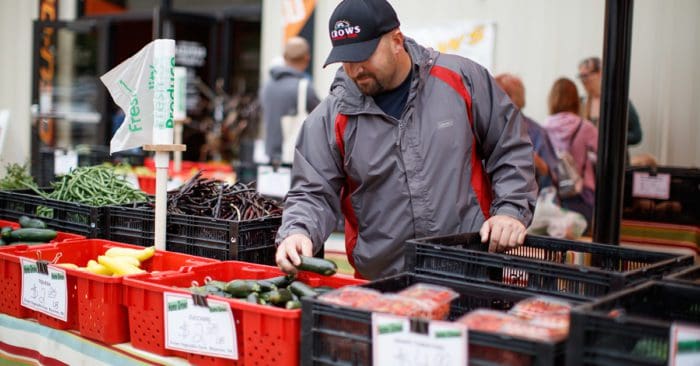 Farmer's Markets
Not ready to commit to a garden? Oklahoma farmer's markets have vast amounts of produce. These farmers grow fruits, veggies and herbs with plenty of love and careful attention. You're guaranteed to find the highest quality stuff at farmers markets all across Oklahoma.
Added bonus: Many farmer's markets also accept SNAP—just bring your card to the manager's table to exchange for tokens you can use like cash.
Check out our guide to farmer's markets, find a market near you or browse our recipes to make your shopping list!
Shape Your Future
There are endless varieties of tasty fruits and veggies that are simple to grow and wonderful to eat. Take these ideas, then add some water, sunshine and love. You'll be on your way to becoming a home gardening expert.
More from Shape Your Future
Healthy Living 101: Understanding Healthy Food
Shape Your Future Garden Party Coloring Page
Shape Your Future Farm Adventures
For more recipes and healthy living tips, sign up for our monthly newsletter!