WANT EVEN MORE HEALTHY IDEAS FROM SHAPE YOUR FUTURE?

Click to sign up for our monthly emails!
Whether you're trying your hand at a backyard garden or writing out your grocery list, it's important to know which fruits and veggies are in season. Here's a quick seasonal guide to produce in Oklahoma and a few tips for picking out the best fruits and veggies that your local grocer has to offer.
Spring: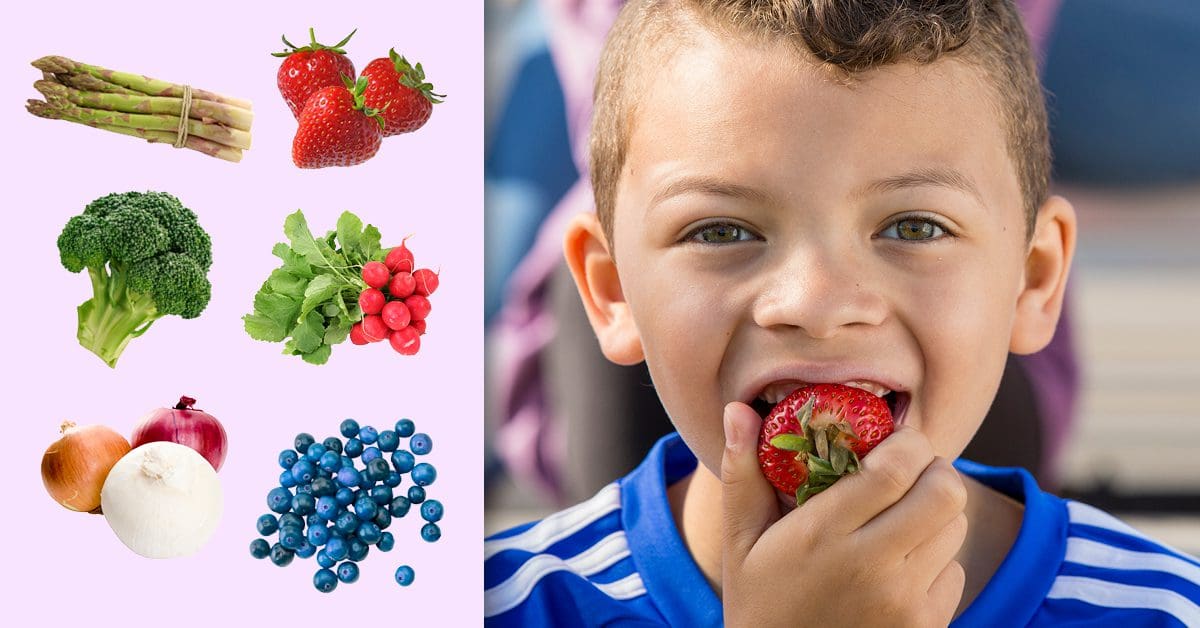 Spring is the perfect time to mix some colorful produce into your diet. It's a great season for harvesting your own backyard veggies, as well as getting out and exploring your local farmers market.
What's in Season?
Asparagus
Radishes
Broccoli
Onions
Blueberries
Strawberries: Did you know strawberries are the official state fruit of Oklahoma? It's true! Every year, Stillwell, OK, hosts the Annual Stillwell Strawberry Festival. For the best flavor, choose bright red strawberries. They don't continue to ripen after they're picked, so what you see is what you get!
Summer: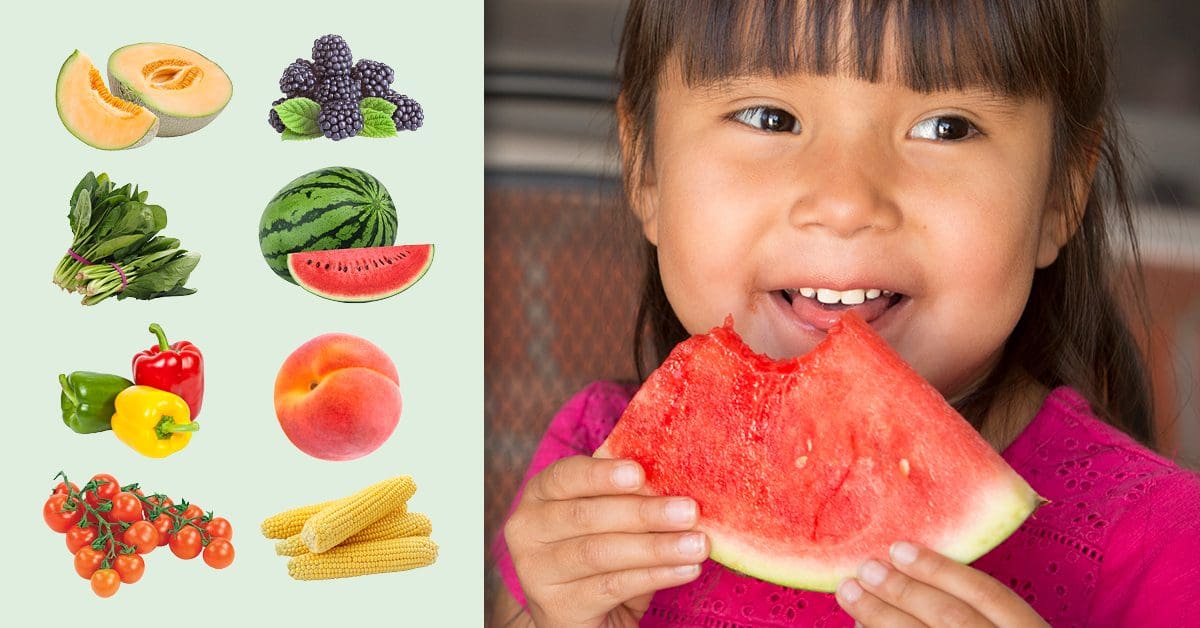 Ah, summer! There's nothing quite like it. This time of year is ripe with healthy options! Whether you're hitting the lake, grilling in the backyard or taking a picnic in the park, your summer produce choices are nearly endless.
What's in Season?
Blackberries
Cantaloupe
Watermelon
Spinach
Peppers
Tomatoes
Sweet Corn
…just to name a few!
Peaches: Want to add a fun, unexpected twist to the backyard barbecue? We put together a really great recipe for grilled peaches with the help of Chef Val and our friends at KJRH!
Georgia may be considered the peach state, but Oklahoma also has quite a bit to boast about! In fact, every summer, Porter, OK hosts the annual Porter Peach Festival. This tiny town attracts tourists from around the country to celebrate the region's rich agricultural history with live music, a parade, food trucks, arts and craft vendors, a culinary contest, tractor pulls, free peaches and ice cream.
You'll also be able to pick your own peaches! Choosing a peach can be tricky. According to Real Simple magazine, it starts with color. The best ones have vibrant, yellow flesh and golden-reddish skin. In addition, a peach's taste directly correlates with its sweet smell. A better-smelling peach is a better-tasting peach. Makes sense, right? After that, it comes down to firmness. You want your peach to "give a little" when you squeeze!
Autumn: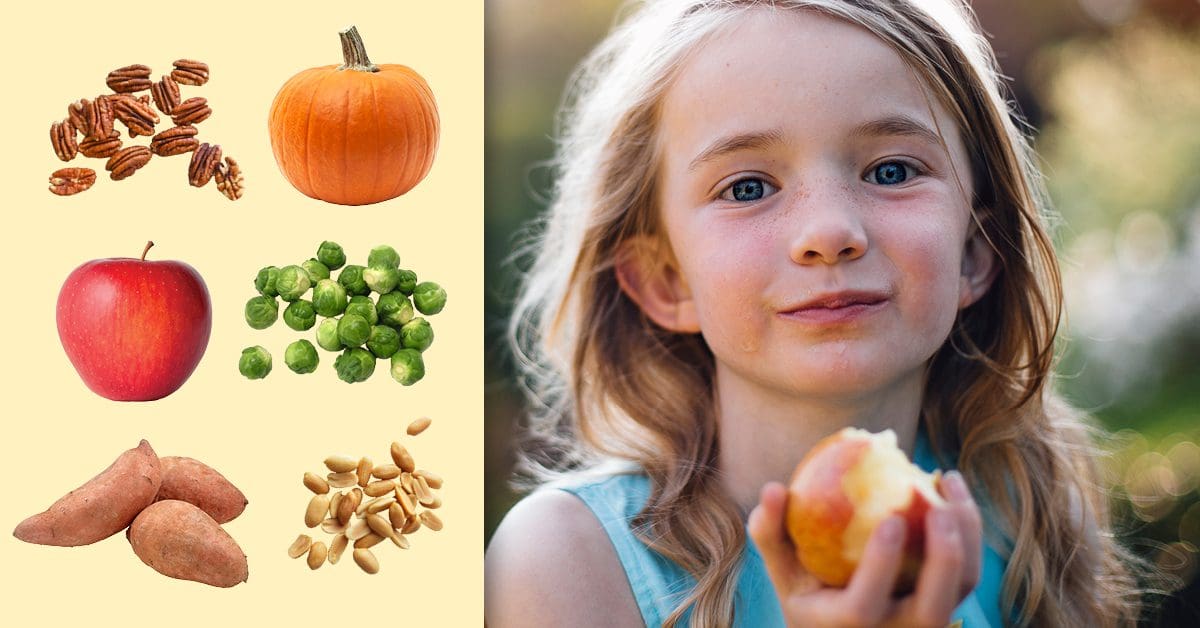 The fall is a magical season, full of hayrides and bonfires. The color of fall foliage is truly breathtaking, and so is the fall produce!
What's in Season?
Pumpkins (of course!)
Apples
Peanuts
Pecans
Sweet Potatoes
Brussels Sprouts: Look for bright-green heads that are firm and heavy for their size, with leaves that are tightly packed. Avoid sprouts with yellowing leaves or black spots, which could indicate fungus. Interesting fact: Smaller Brussels sprouts are usually sweeter and more tender than larger ones!
No need to overthink a Brussels sprouts recipe. Place the sprouts on a rimmed baking sheet lined with parchment paper. Lay them flat, cut side down. Drizzle with oil, seasonings and fresh thyme. Roast for 18-20 minutes. Try some balsamic drizzle or a light dusting of parmesan when serving!
Winter: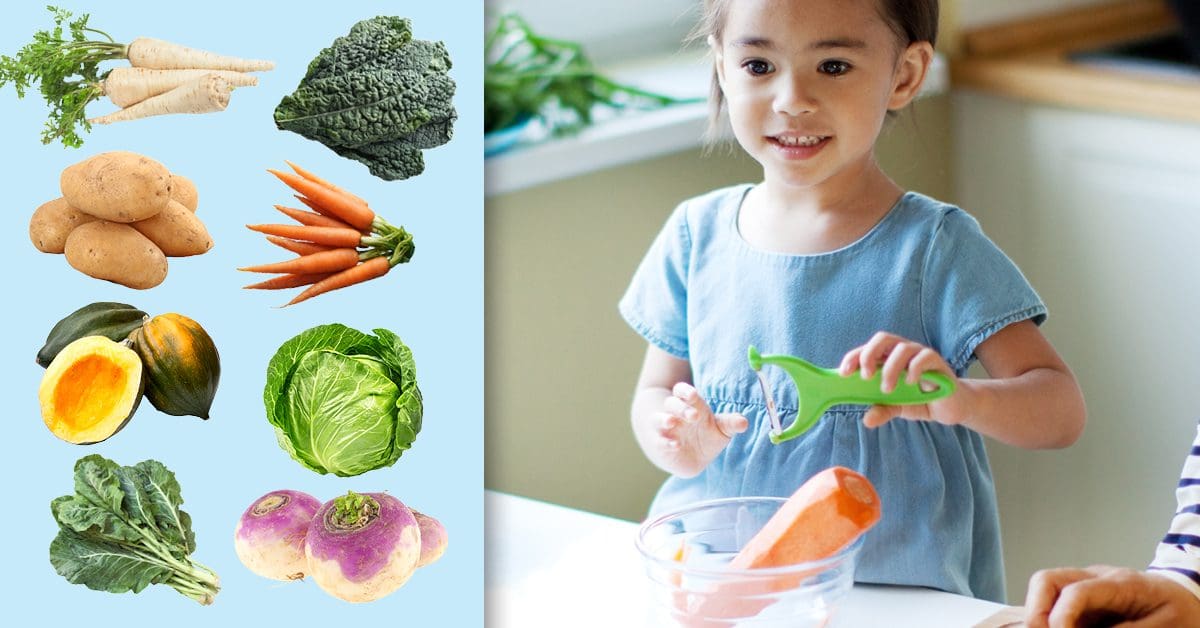 Believe it or not, the cold winter months still provide a surprising amount of flavorful produce options here in Oklahoma. Sure, your local options are far more limited than in spring or summer, but that's no reason to abandon your garden. If you time your planting just right, winter can be an excellent time to harvest root vegetables, leafy greens and even a few types of squash.
What's in Season?
Carrots
Parsnips
Potatoes
Winter Squash
Cabbage
Collards
Turnips
Kale: Let's be honest, kale often gets a bad rap at mealtime. With a little creativity, this leafy green can be a really tasty snack. Do yourself a favor and try this Crispy Kale Chip Recipe. We're confident it'll change your attitude toward kale!
Need More Ideas?
Remember: When it comes to eating healthy, there's no better place to start than your own backyard. If you need some tips for including more fruits and veggies in your diet, we've put a few ideas together to get you started!