WANT EVEN MORE HEALTHY IDEAS FROM SHAPE YOUR FUTURE?

Click to sign up for our monthly emails!
Parents are busy. It's the understatement of the century. To help make your lives a little easier and your kids' lives a little healthier, follow these 25 healthy hacks from Shape Your Future. (And find tons more healthy recipes and tips at ShapeYourFutureOK.com.)
FOOD HACKS
1. Make breakfast the night before.
Make a big batch of oatmeal over the weekend. Then, divide the cooked oatmeal into a muffin tin, place some fresh fruit on top and freeze. When ready to eat throughout the week, just pop one into the microwave and top with milk if needed!
2. For dinner, make two, freeze one.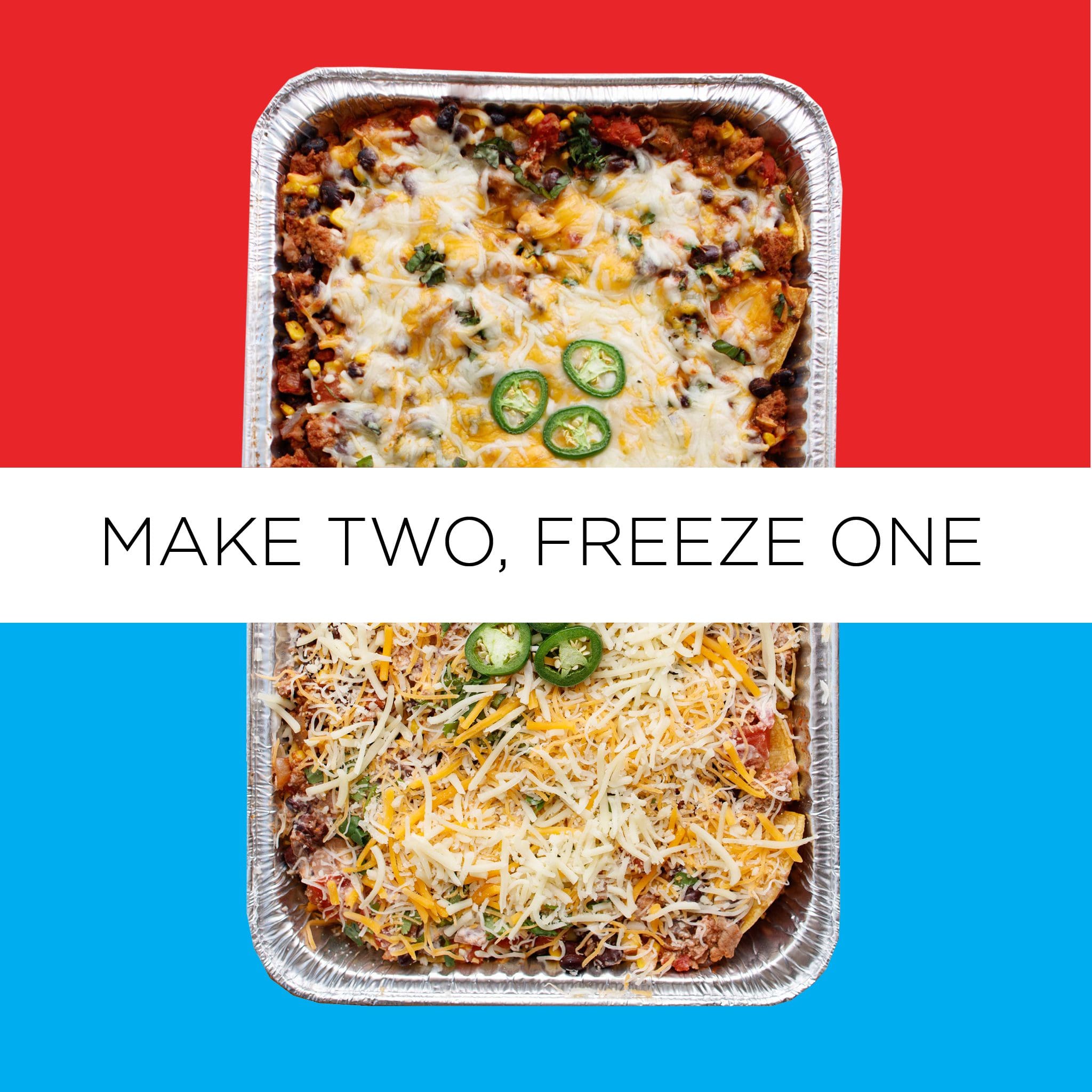 When preparing dinner, make enough food for two nights. Then, eat one and freeze the other. With a fully prepared meal in the freezer, little time is needed to reheat it. That makes for a quick, easy dinner on a busy evening. Try it tonight with this Healthy Mexican Casserole recipe.
3. Use baggies to portion out servings.
If you or your kids need a snack on the go, place fruit into sandwich baggies and store in the fridge! Make a medley of berries, or cut up some watermelon and cantaloupe cubes.
4. Reorganize the fridge.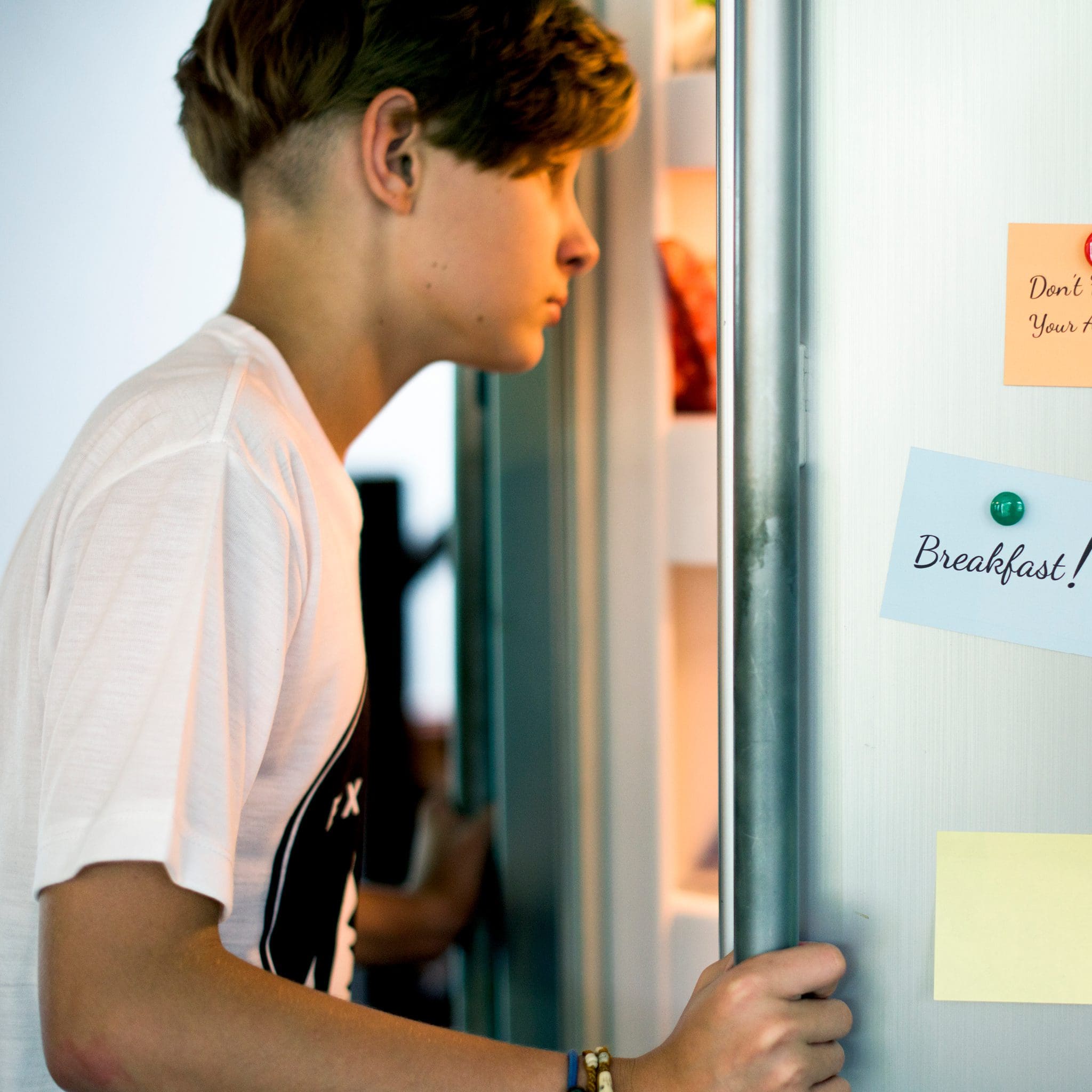 Choosing healthy options can be easier for kids if the options are right in front of them. Reorganize your refrigerator and place healthier snacks like veggies, fruit and low-fat yogurt at their eye level.
5. Keep to-go waters in the fridge.
Next to the veggies, fruit and low-fat yogurt, keep some ready-to-drink bottles of water or low-fat milk in the fridge too. Kids can grab the milk and pour it into their cereal or oatmeal in the morning, saving you time. And they'll have plenty of water to drink without having to pester you for refills.
6. Freeze PB & Js.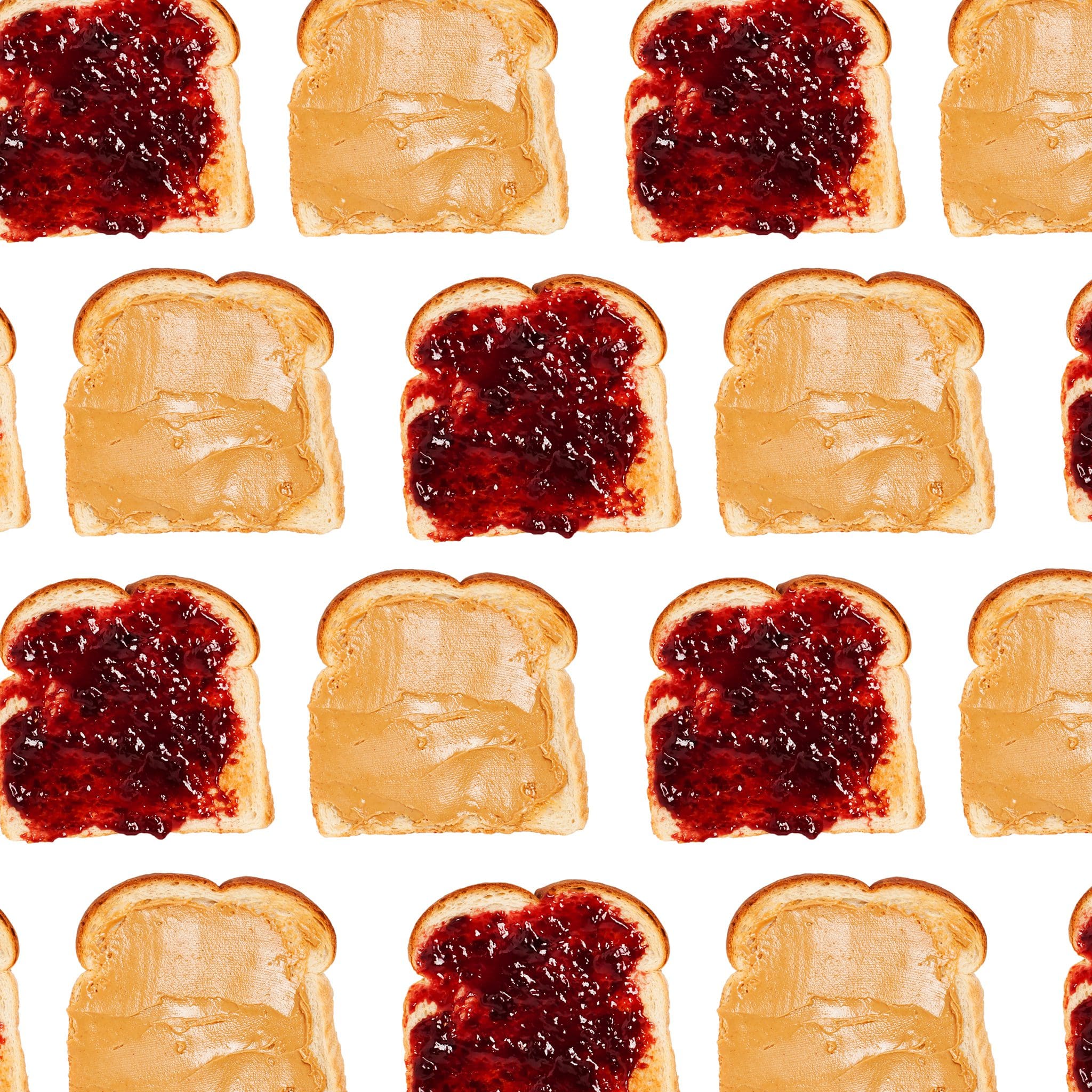 Sure, making a PB & J doesn't take long to do. But if you make a week's worth at once, you can save precious time during a busy morning. Simply place your sandwiches into individual baggies and freeze them. Pack one into your kid's lunch in the AM and it'll be thawed out by lunchtime.
7. Cook crockpot meals.
If you're short on time, simply throw ingredients into a slow cooker or crockpot and let it do the cooking. By the time you get home, dinner will be done! Plus, you can make a lot and save the leftovers. Try it out with these delicious recipes:
8. Try sheet pan dinners.

With these easy sheet pan recipes, you can cook up a healthy, delicious dinner and avoid a big cleanup afterward. One dish, endless deliciousness!
9. Use rotisserie chicken.
Here's a nugget of truth: a rotisserie chicken makes it easy to create a variety of healthy lunches. Simply buy the chicken, shred it, prepare lunch and enjoy! And if you don't use it all, store it in a plastic bag or container in your fridge. Get cluckin' — er, cookin' — today with these recipe ideas:
10. Snack on some smoothie freezer packs.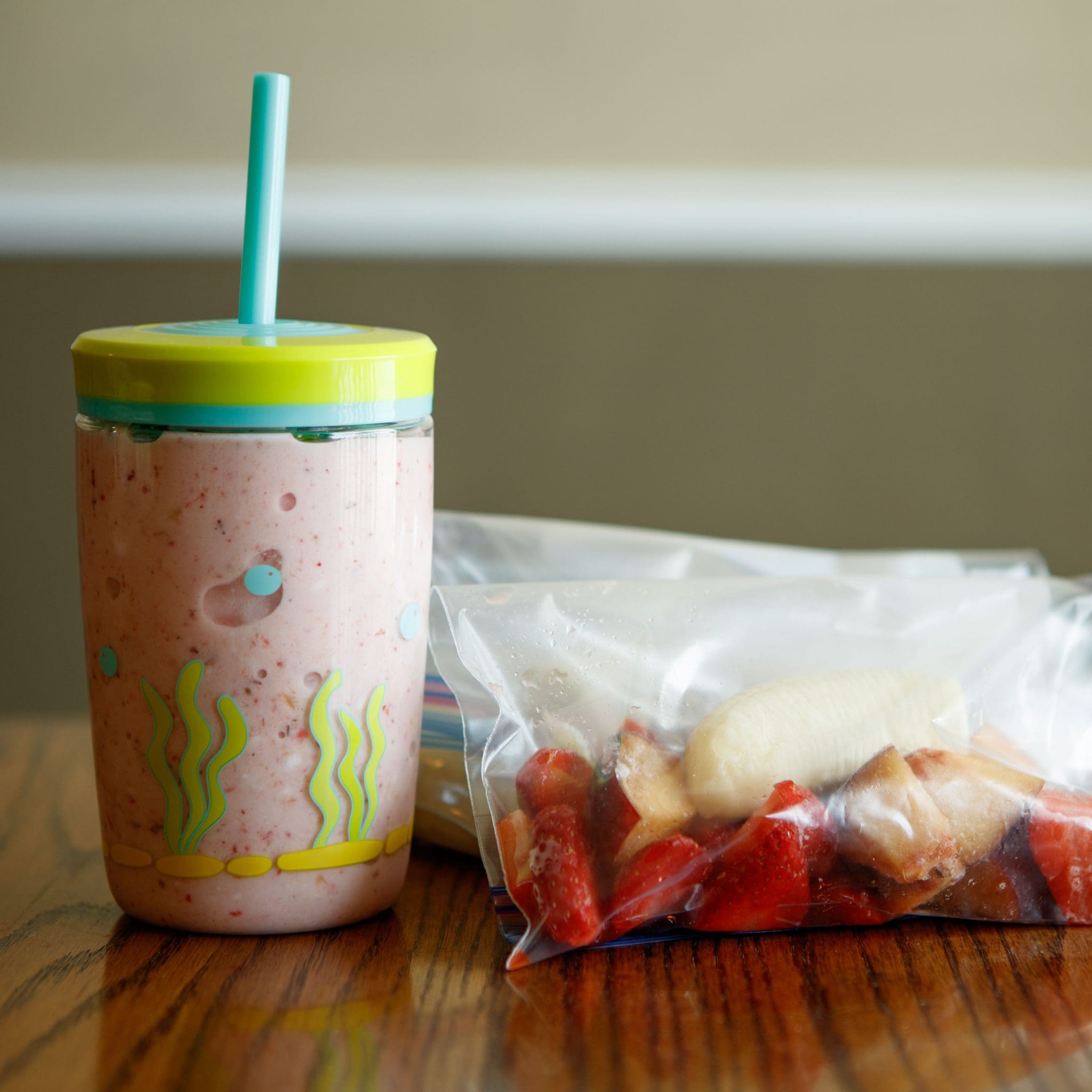 During snack time, chill out with these smoothie freezer packs. Just freeze some yogurt, freeze some fruit and combine them both in ziplock baggies! They make for a great on-the-go snack for your kids. Or you could even take one for breakfast at work. Get the recipe here.
11. Store fruits and veggies in jars in the fridge.
To save time later in the week, chop up fruits and veggies when you bring them home from the store. Then, store them in containers in the fridge. It'll help them last longer and make snack time and packing your lunch for work easier.
12. Reuse plastic containers.
Need jars to store your fruits and veggies? Just reuse other ones! When you use up all of your peanut butter, pasta sauces or other bottled/jarred food, wash out the containers and use them to store other foods. Fill 'em with fruits and veggies for the fridge, or fill them with nuts and keep them in the cupboard.
13. Pack a snack basket.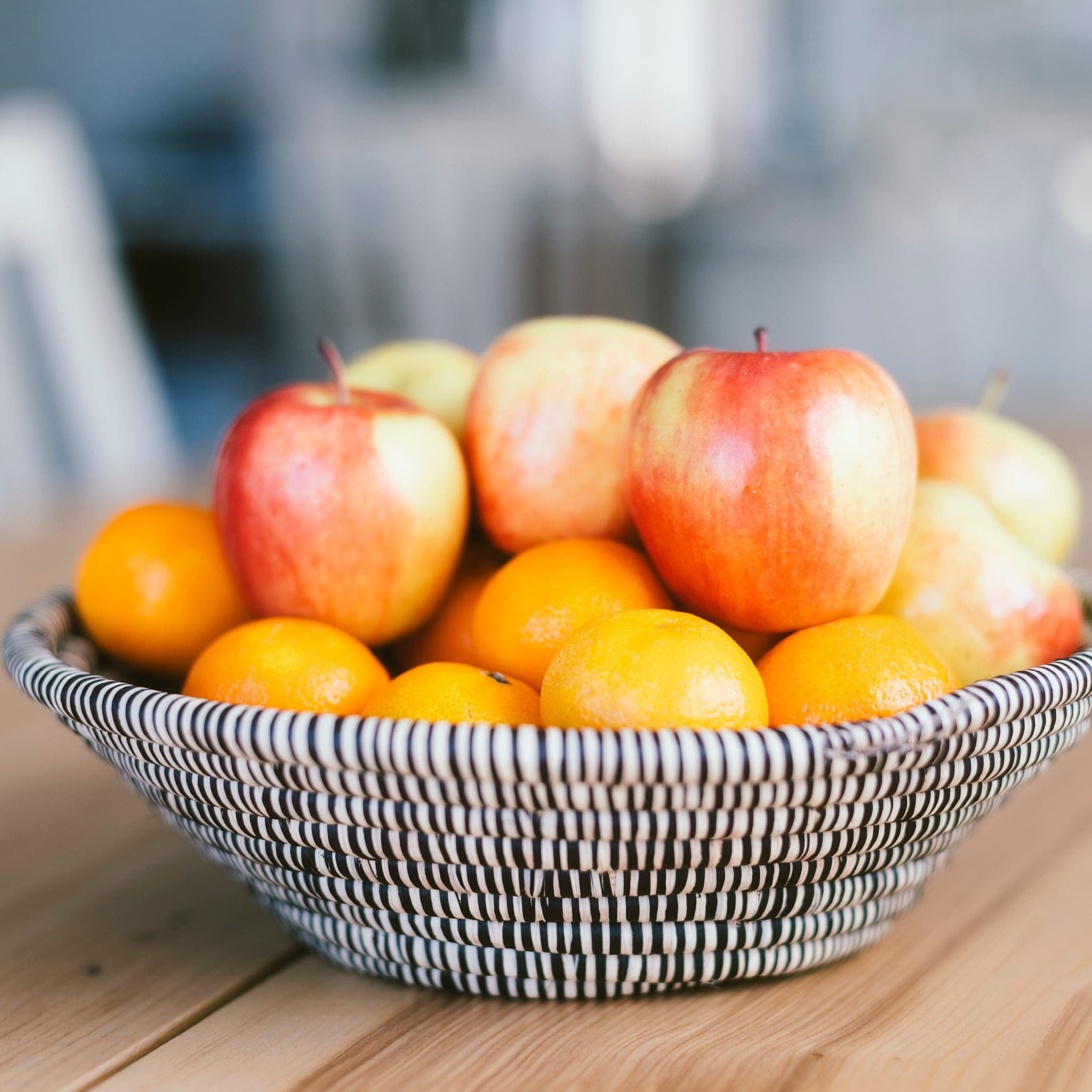 Similar to having healthy options readily available in your fridge, do the same for your countertop! Set out a basket filled with healthy snacks that kids can pick out whenever, like apples, bananas, pears, granola bars — even healthy cookies.
14. Freeze some protein balls.
Pro-tip: try some protein balls. They're easy-to-make and make for an easy breakfast or snack when you're in a hurry. Simply mix together 2 cups of oatmeal, 1 cup of peanut butter, ½ cup of chocolate chips and ½ cup of honey. Then, roll them into balls and freeze them!
15. Boil some eggs.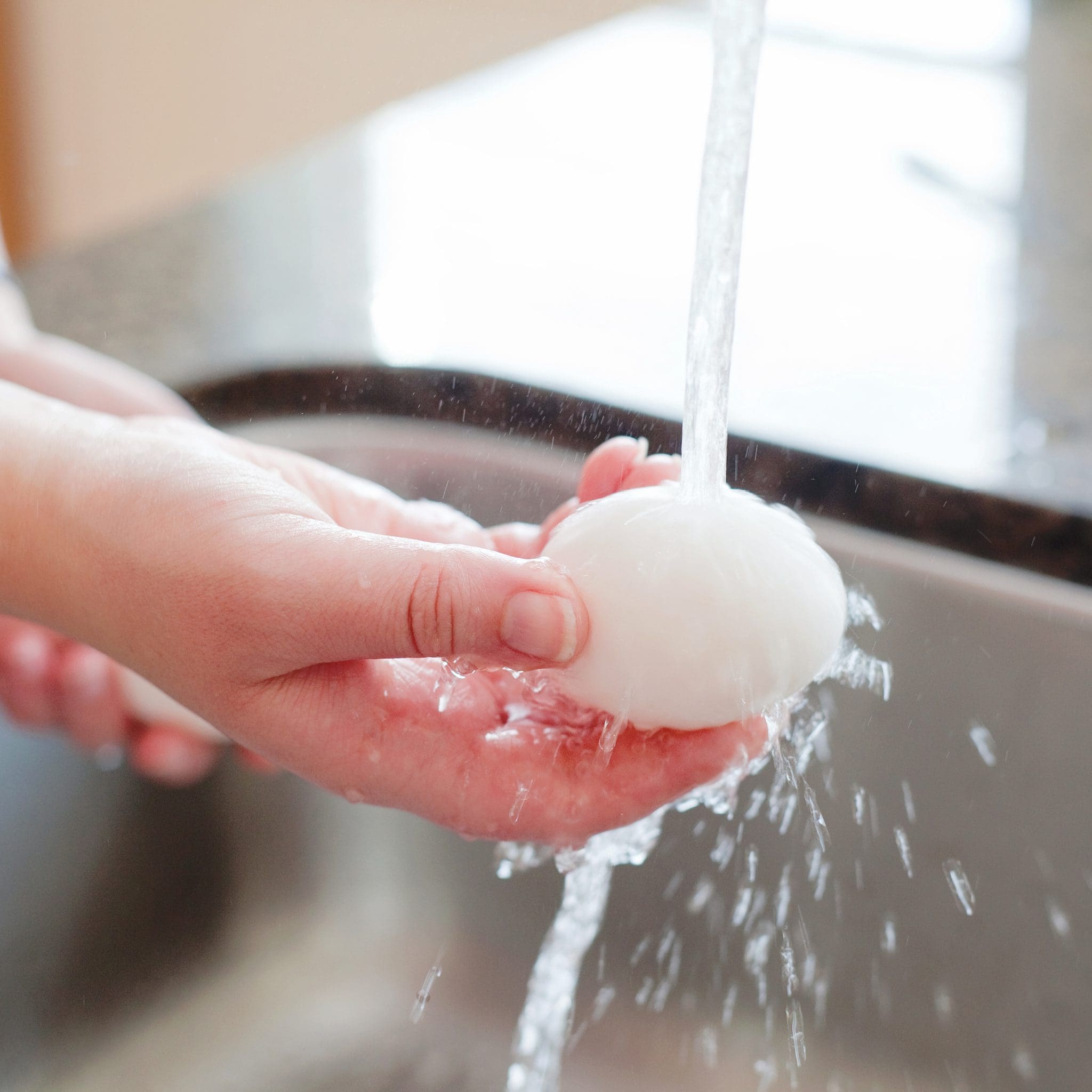 Hard-boiling eggs is eggs-tremely easy. And by making 8-10 of them, you'll have a quick snack or lunch side for each day of the week. For some extra fun, turn them into little "chick" eggs for your kids with this playful recipe.
16. Chop all your herbs at once.
When you buy fresh herbs like cilantro or basil, chop them all up the first time you use them. You can portion them out separately or combine flavors! Then, portion out the leftovers in an ice cube tray and drizzle in some olive oil. Freeze the herb-cubes, then just pop them out and add to recipes as needed!
17. Save your tomato sauce.
Instead of letting leftover pasta sauce sit and spoil in the fridge, simply freeze it and use for later! Try this hack when you try our 5-Minute Tomato Sauce.
18. Pack a just-in-case car kit.
Fill a shower caddy or a small tote with items you may need in the car for emergencies and be prepared for activities like spills, runny noses and more. Pack napkins, baby wipes, plastic silverware, Band-Aids, sunscreen, water bottles and anything else you may need for easy access and storage in your car.
19. Pack a car snack basket.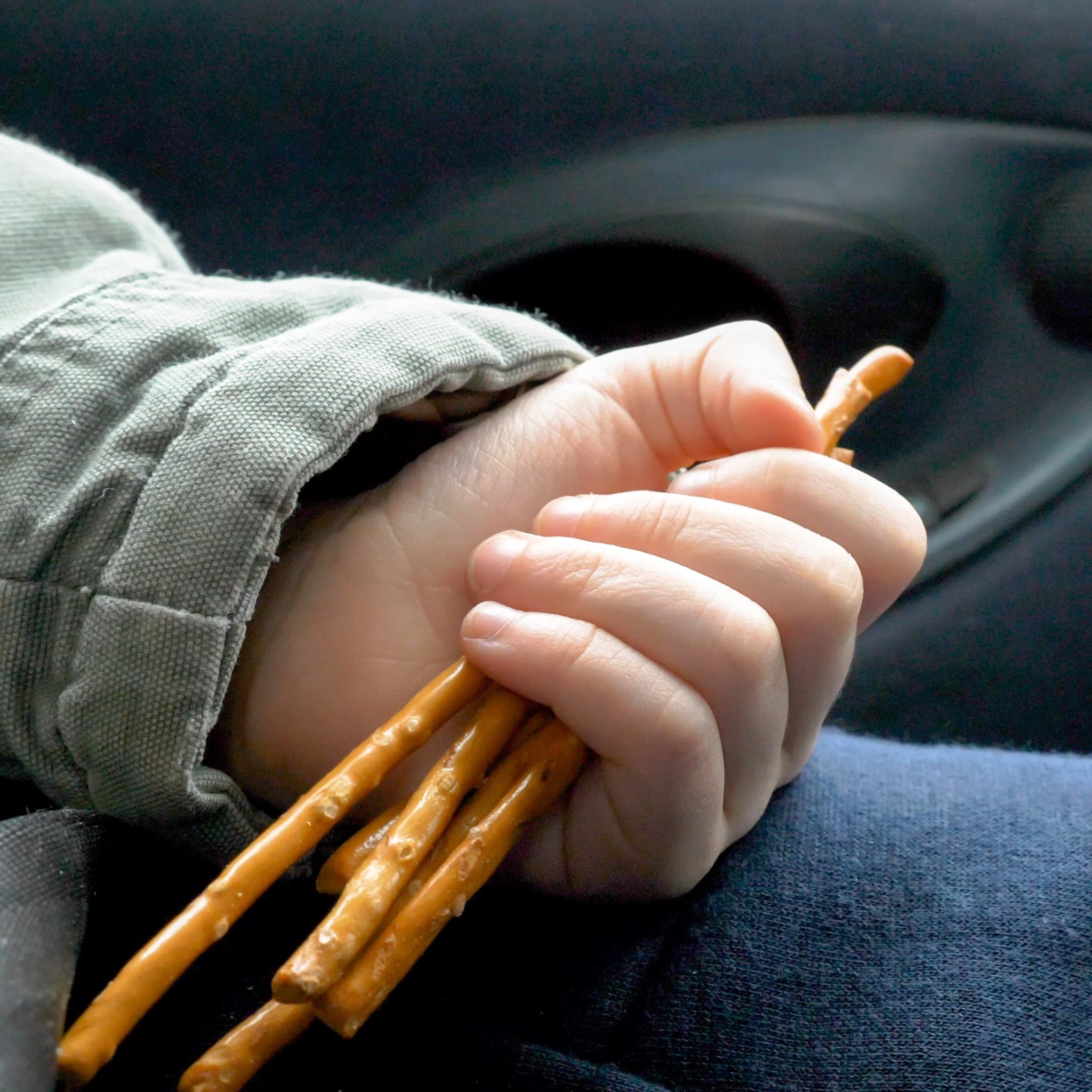 While you're at it, make a snack basket for the car too! Fill it with healthy snacks kids can grab after soccer or baseball practice, or that they can enjoy during long car rides. You can even use a tackle box to organize all of your snacks.
20. Print out coloring sheets.
Keeping kids busy in the car? Try these fun coloring and activity sheets. They'll inspire kids to get creative, plus they'll teach them a thing or two about making healthy choices.
ACTIVITY HACKS
21. Store activity gear in your car.
The opportunity for a fun adventure could strike at any moment. Be prepared for a random trip to the park by storing activity equipment in your car. Use an activity or laundry bag and toss in a soccer ball, a football, Frisbee or kite and store in your trunk to take advantage of those sunny or windy days.
22. Plan activity pit stops on road trips.

If you're hitting the road, plan some pit stops along the way where you know you can get outside and get active. Even if it's as simple as throwing the football around at a rest stop parking lot, any activity will help everyone stretch their legs and make for a more memorable time.
23. Keep extra clothes in your car.
Take advantage of great weather by keeping comfortable workout clothes like a t-shirt, shorts and shoes in your car at all times. This can make an unplanned stop at the park even more enjoyable for everyone!
24. Find workout gear around the house.

Search through your garage, basement or kitchen for items you could use to get active at home. Cans of food, condiment bottles and jugs of laundry detergent make great dumbbells. You can use chairs for exercises like push-ups and triceps dips, and a towel for resistance training.
25. Try at-work exercises.
No time to get moving before or after work? No problem! These easy office and workplace exercises will help you stay active in the workplace.
It takes a lot of effort to balance family, work, nutrition and physical activity. But with these hacks, you can make life a little easier and healthier for yourself and your family. For more bite-sized tips, healthy recipes, simple lifestyle changes and more, visit ShapeYourFutureOK.com.