WANT EVEN MORE HEALTHY IDEAS FROM SHAPE YOUR FUTURE?

Click to sign up for our monthly emails!
Healthy living can seem overwhelming, especially if you're starting at square one. Take the stress out of forming healthy habits by taking it one day at a time!
Here's how to get started: Make one of the small changes below every day for seven days.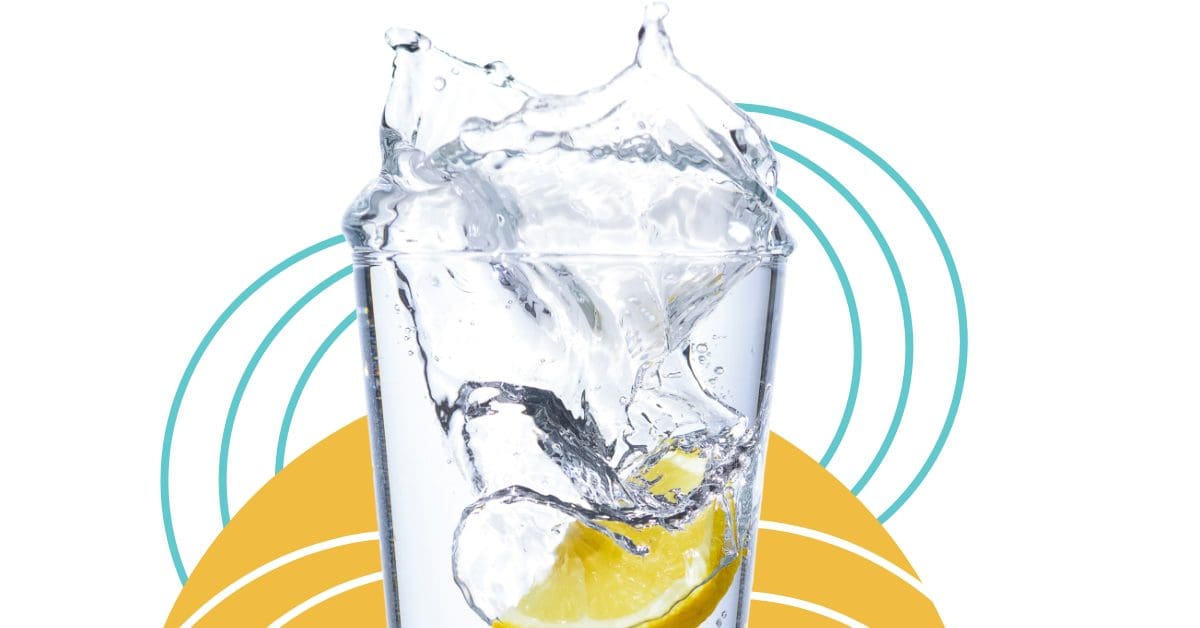 Monday: Start the Week Off Hydrated
Are you drinking enough water? Give these five hydrating tips a try today!
Keep water close by. Fill your water bottle before leaving the house so it's easy to grab!
Build water into your schedule. Commit to drinking one glass before starting a task, making coffee or leaving the dinner table.
Track your water. Download a free tracker or add a section to the bottom of your to-do list!
Find a water buddy. Grab a friend and hold each other accountable with texts throughout the day!
Turn up the flavor! One myth about water is that it's boring. Add fruit or herbs to make it even more refreshing!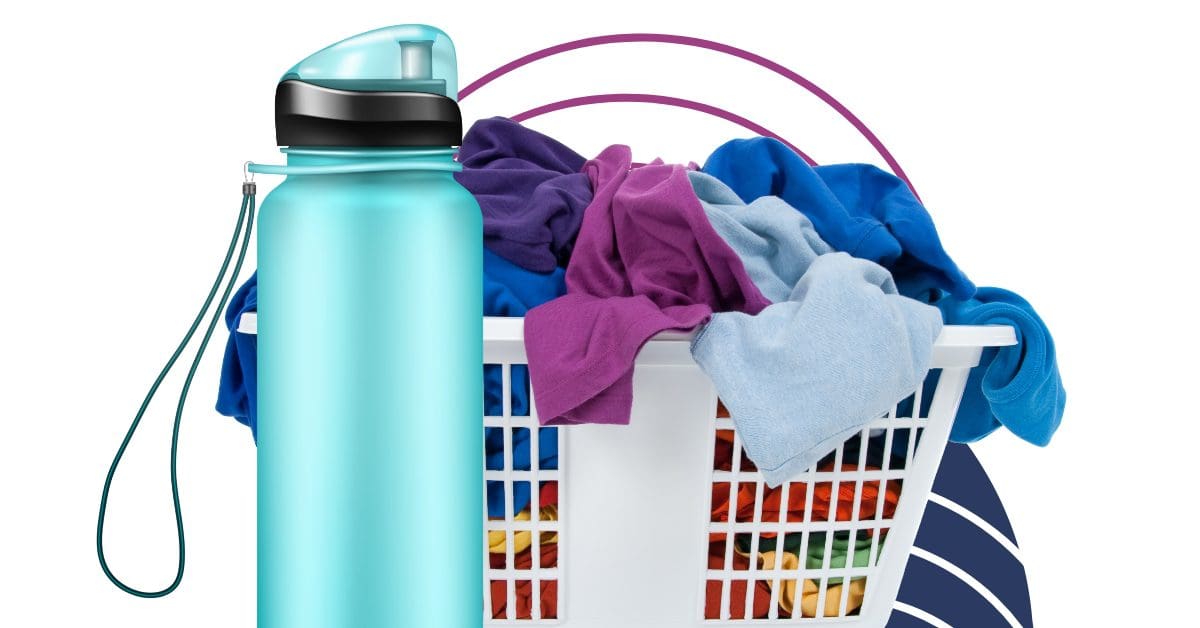 Tuesday: "Build" Your Home Gym
No gym? No problem! Raid your garage, kitchen or supply closet for the following items, then try these workout* ideas today.
Towels as resistance bands: Stretch your towel as tightly as you can to work your back, legs and arms.
Cans and bottles as dumbbells: Want to work your biceps? Cans, water bottles and laundry detergent make great replacements.
Laundry baskets as weights: Before you put your laundry away, do a few squats with your full basket!
Brooms for balance: Work your core while you clean your floor. Use your broom for oblique twists!
Workout videos: Get moving and grooving with these FREE workout videos.
*Talk to your doctor before trying new exercises.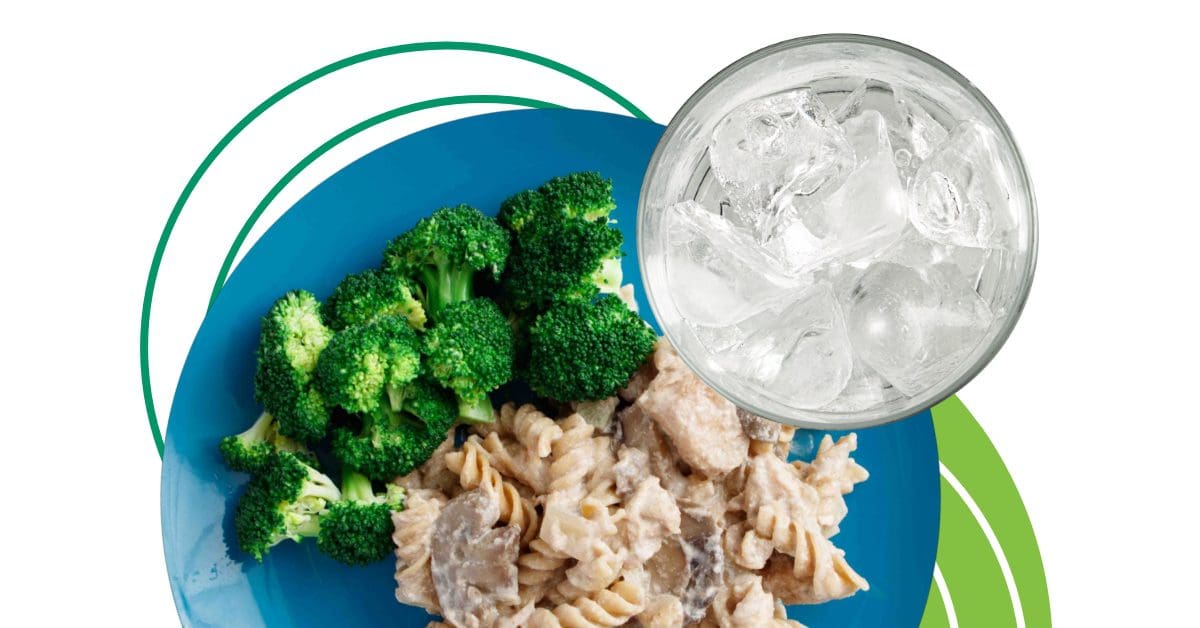 Wednesday: Balance Your Plate
Not sure where to start when it comes to eating healthy? Take it back to the basics. Here are a few things to think about as you build your meals.
Cut your plate in half. Fill half your plate with your favorite fruits or veggies.
Add to your food. Pick a meal you know and love, then enhance it with an extra serving of something nutritious.
Swap your side. Eating out? Instead of ordering fries or other starches, pick fresh fruit or steamed veggies.
Picture the rainbow. The more color on your plate, the better. Don't be afraid to mix things up!
Rethink your snack. Instead of picking up something salty or sugary between meals, grab fruit instead.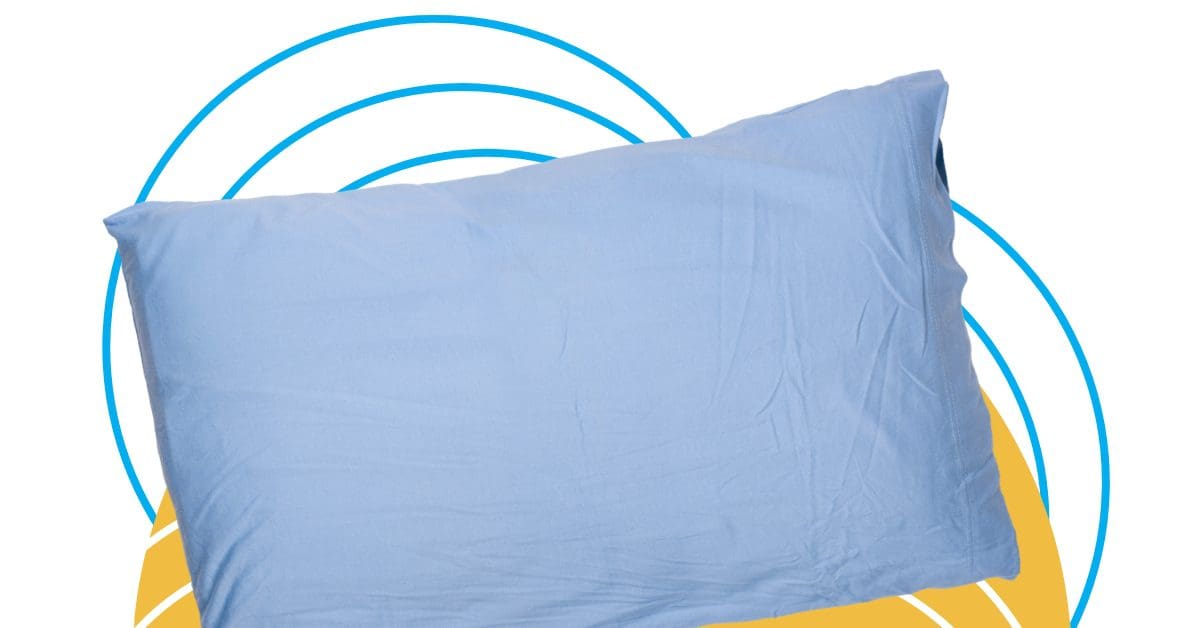 Thursday: Sleep Better Tonight
Adults need about 7 hours of sleep every night, and kids need even more. Does that feel impossible? We can help!
Limit screen time. Blue light plays tricks on your eyes. Tonight, unplug for 1–2 hours before bed to feel the difference.
Start a pre-bedtime ritual. Prioritize relaxation in the evenings. Read a book, take a bath or unwind with some quiet time.
Avoid late meals and caffeine. Make late-night snacks a thing of the past! Finish eating two hours before hitting the hay.
Get active! A little movement throughout your day can help your body relax more in the evening.
Keep it consistent. Our bodies crave routine. So, stick to a strict sleep routine — and yes, this includes weekends!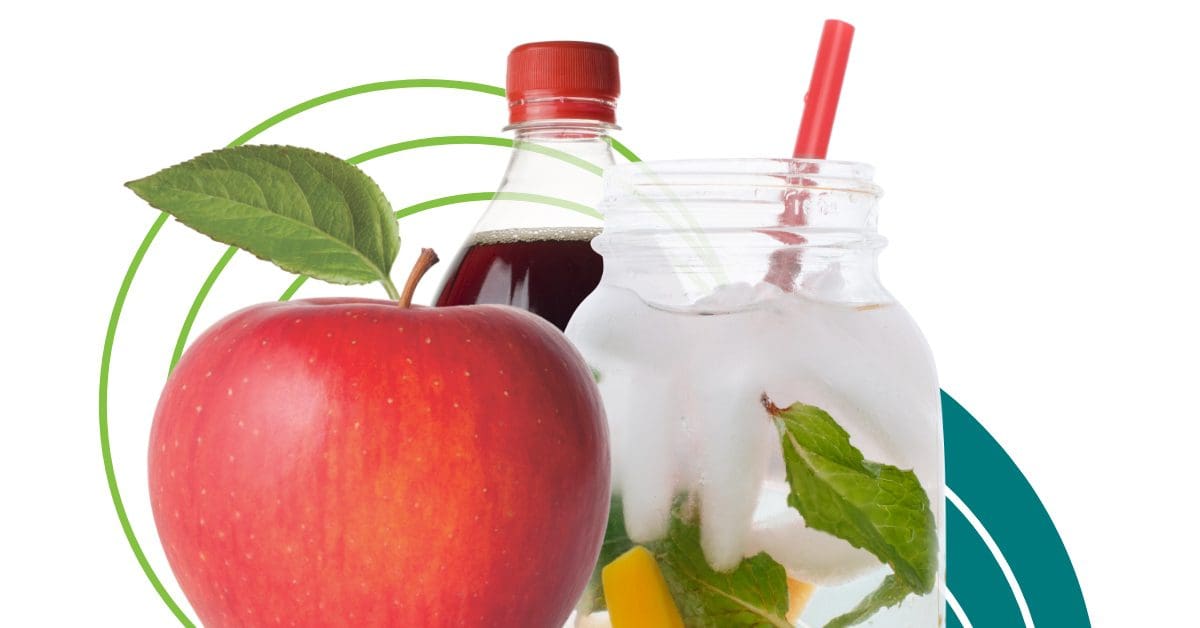 Friday: Ditch the Soda
Now that we know how to drink more water, let's talk about drinking less soda. Soda, sports drinks and juice boxes are filled to the brim with sugar. Here are a few tricks to help you kiss your soda cravings goodbye.
Choose fruit. Eating fruit is a healthy way to satisfy your sweet tooth. Stock up on your favorites to curb your cravings.
Keep the carbonation. Afraid you'll miss the fizz? Give sparkling water a try!
Infuse, infuse, infuse! There are plenty of water recipes to go around.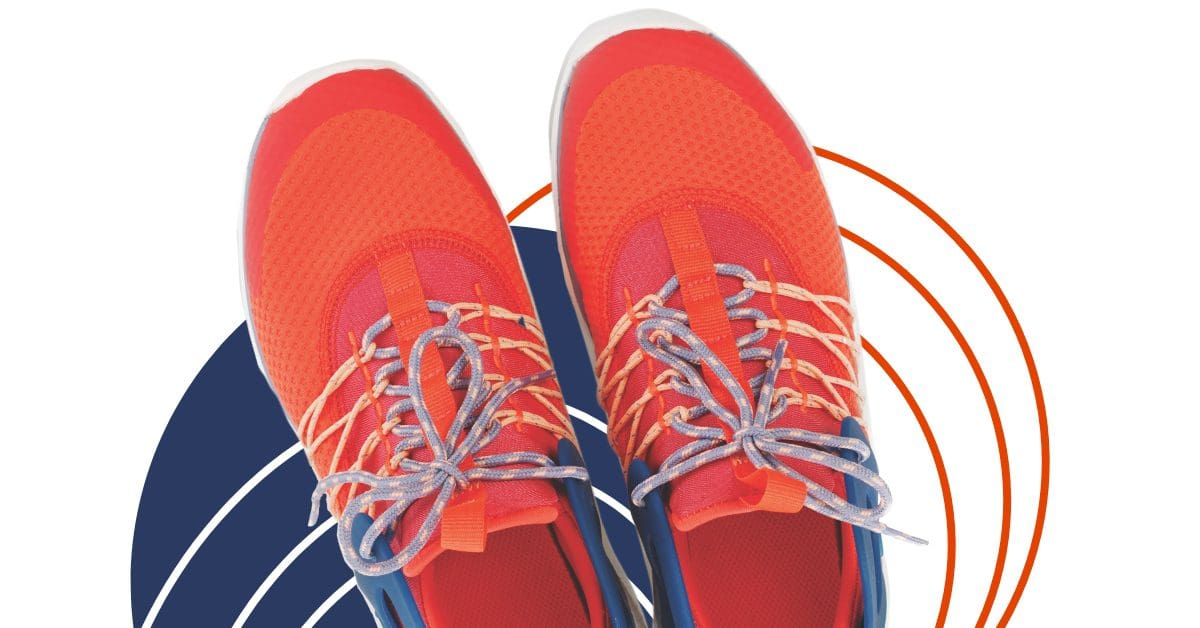 Saturday: Build Movement Into Your Schedule
Adults need 30 minutes of movement each day while kids need 60. If setting aside a full half hour for movement doesn't work with your schedule, break it up! Here's how to hit your 30*.
Stretch in the morning. Start your day off on the right foot with a quick morning flow.
Turn meal breaks into walk breaks! Dedicate part of your lunch break to walking around the block or the office.
Get your kids involved. If you have kids, finding small ways to get active with them at home can be a lot of fun.
Plan a pre-dinner cardio burst! Take five to get your heart pumping before you start dinner.
Go on a post-dinner stroll. Take a group walk after dinner so your food can settle while you catch up with your family.
*Talk to your doctor before trying new exercises.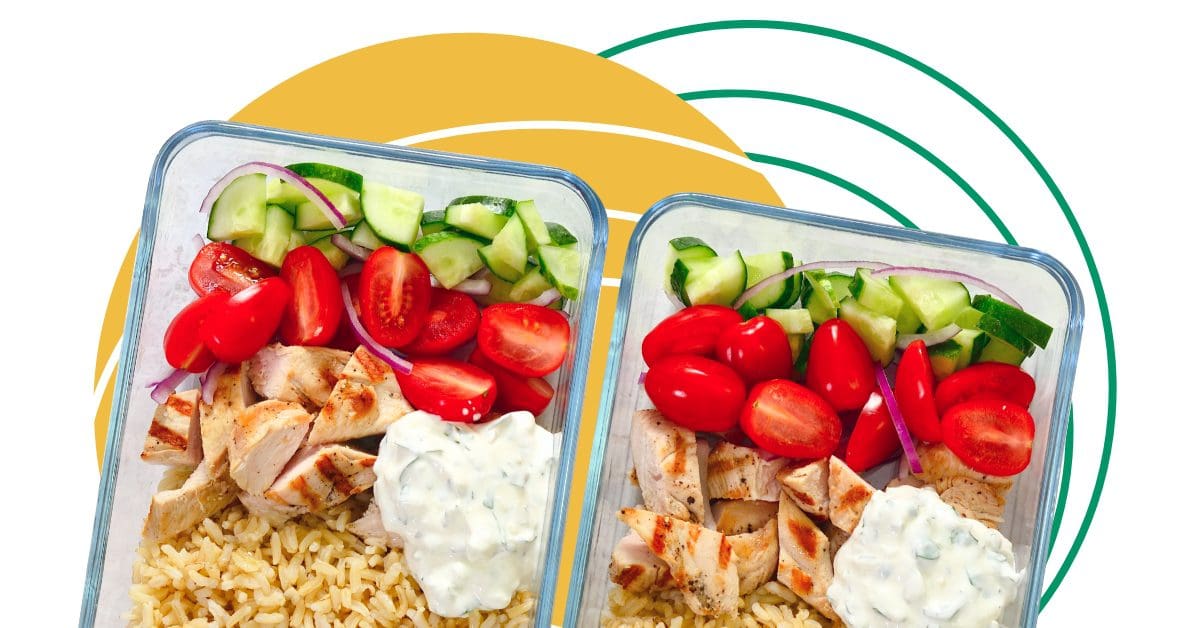 Sunday: Meal Prep for the Week
Now that we've reached the end of the week, let's work to keep up the healthy habits. Meal prepping is a great way to eliminate the pressure of putting healthy food on the table on busy weeknights. Here's your guide to meal prepping.
Simplicity is key. Avoid recipes with a lot of spices and marinades. Choose a few simple ingredients you love or have on hand.
Utilize your freezer. If you've ever had a reheated meal you loved, add it to your meal-prep rotation.
Prep on the weekends. There's no need to stress about cooking after a long day at work. Give it a try today!
Use a meal planner. If hectic stores are keeping you from living your best meal-prep life, get organized with a planner

before you go

.
Buy multi-use items. Eliminate waste by using similar ingredients across the board.
See? It's as simple as that! All it takes are a few small changes to start living a happier, healthier life.