WANT EVEN MORE HEALTHY IDEAS FROM SHAPE YOUR FUTURE?

Click to sign up for our monthly emails!
When life gets hectic, it can be tempting to eat on the go — or in front of the TV. Yet study after study shows there are tons of benefits to eating dinner together as a family. For one, it's a chance to reconnect after a busy day. It's also the perfect time to model healthy habits, table manners and conversational skills. Family meals are worth the effort. Now that you know why, here's how to make them fun … for everyone!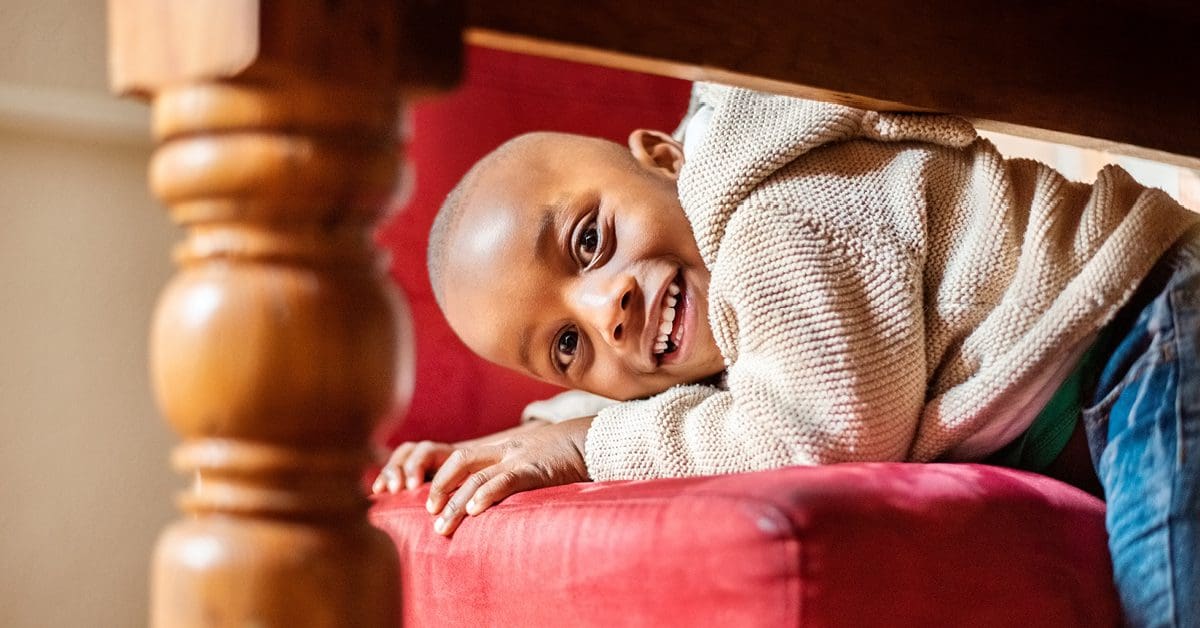 1. Turn the tables.
Eat dinner upside down! Set up a tablecloth on the floor under the table, arrange cushions around it … and bon appétit! To transform it into a blanket fort, drape another tablecloth or a blanket over the table. You may need a lamp, candle, camping lantern or flashlight as well.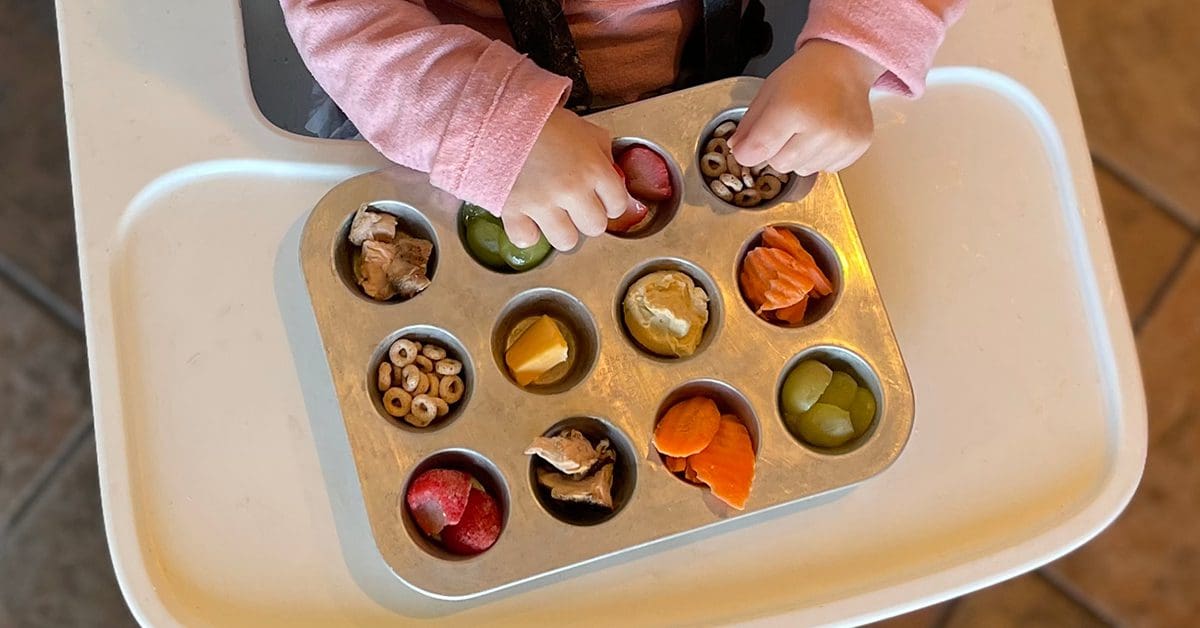 2. Schedule a snack attack!
Eat charcuterie-style, finger foods for dinner — divided in mini muffin tins! Offer balanced portions of healthy items like: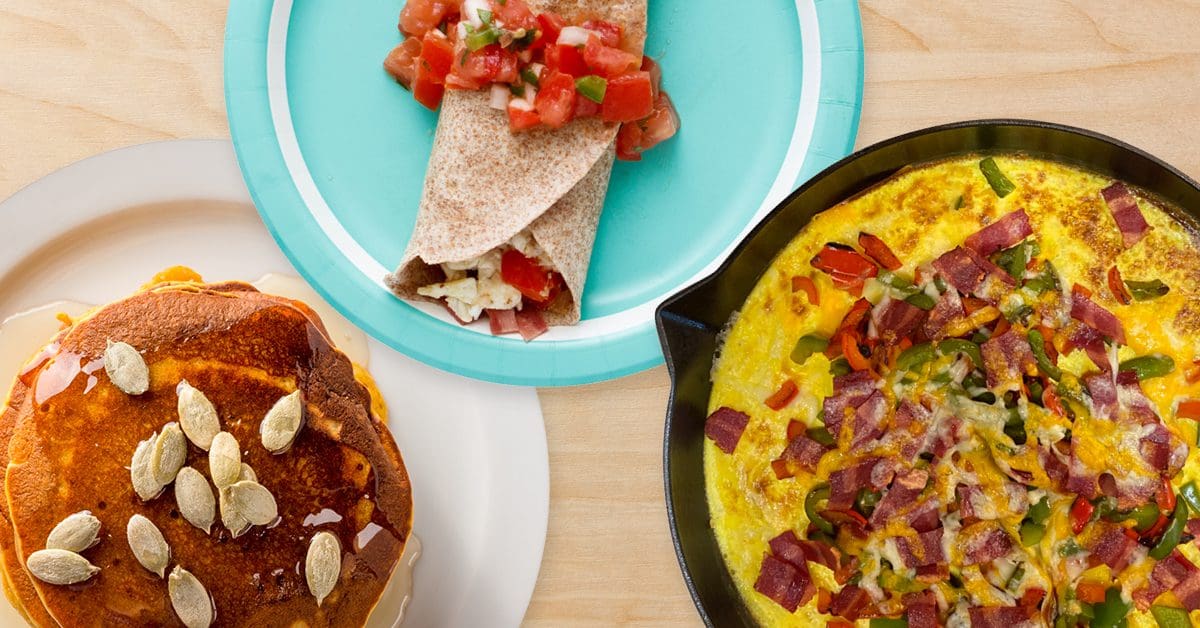 3. Eat breakfast for dinner.
Need ideas? Try our Pumpkin Pancakes, Breakfast Burritos or Breakfast Pizza. To maximize the fun, pretend it's the morning and catch up on the day's events — in the future tense! For example, say: "Today, I think I'll run into Aunt Caroline on the bread aisle!" Or "Today, I'll watch two chimpanzees fight over a banana at the zoo!"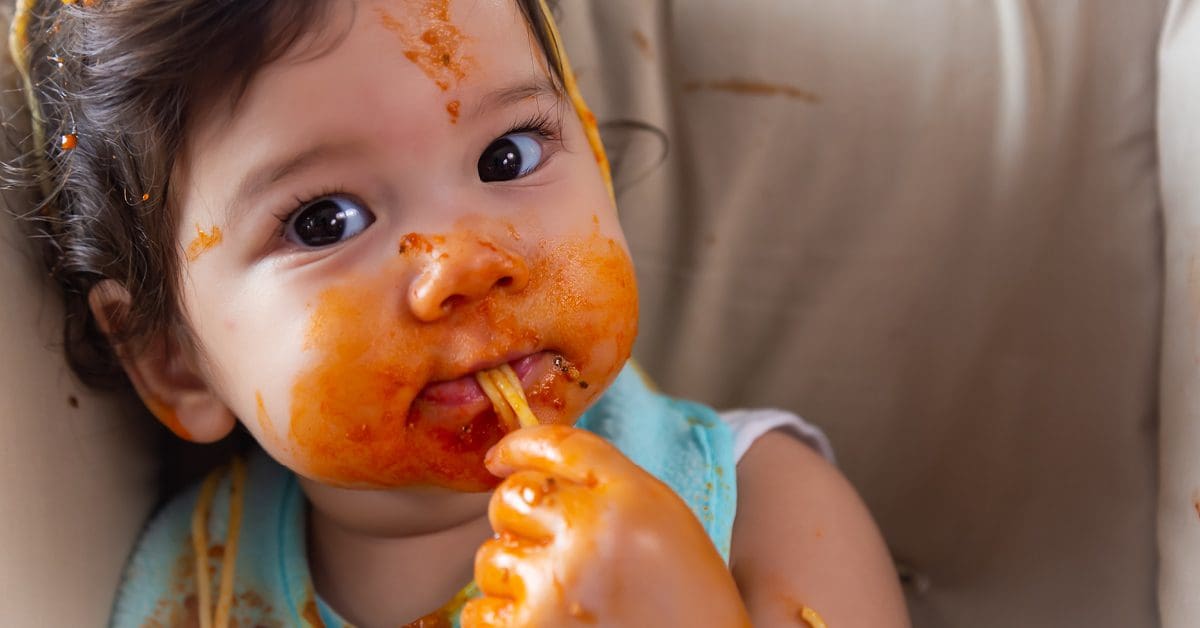 4. Get all hands on deck!
Break the rules and eat dinner with your hands — no plates or utensils allowed! Not sure what to serve? Try our Sheet Pan Sweet Potato Nachos or 5-Minute Tomato Sauce with Whole Grain Pasta. For a quick and easy cleanup, place tablecloths on the floor and table and keep plenty of napkins and wet wipes on hand.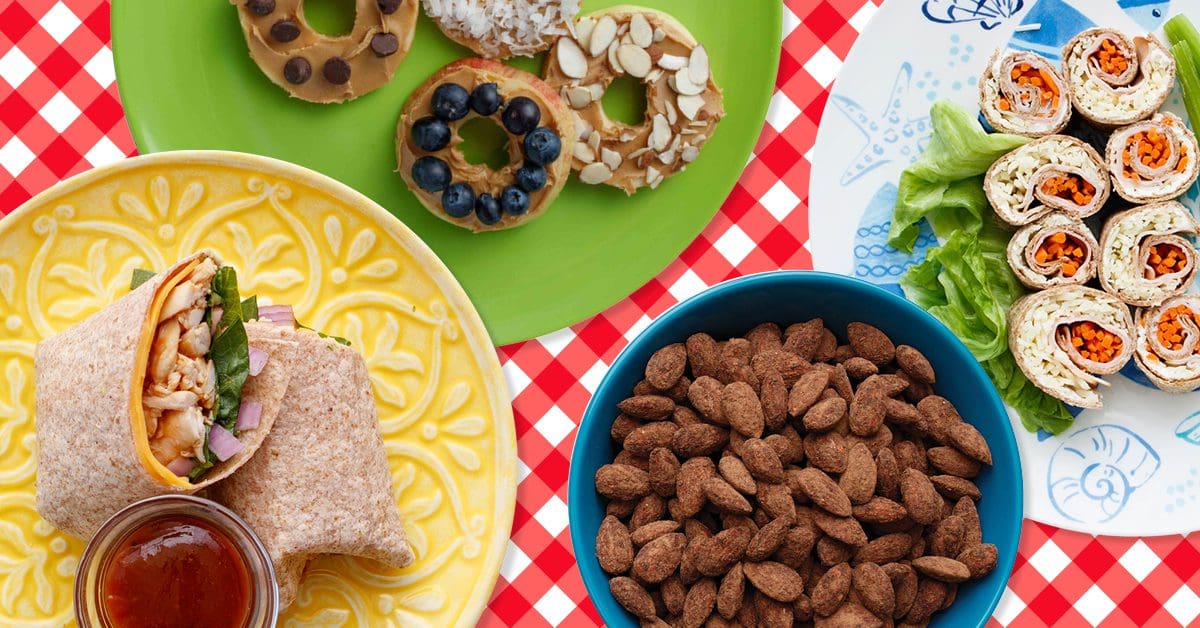 5. Plan a healthy picnic — rain or shine.
Although Oklahoma's weather can be unpredictable, it doesn't have to sabotage your picnic! If it's dreary out, set up your healthy feast in your living room. Check out our picnic-friendly picks below and be sure to bring along plenty of water!
Main Dishes:
Sides:
Want more fun ways to be healthy as a family? Check out our hacks to become more physically active — and a few family-friendly workouts!