WANT EVEN MORE HEALTHY IDEAS FROM SHAPE YOUR FUTURE?

Click to sign up for our monthly emails!
Does the phrase "Happy holidays!" send chills up your spine? Even when you love the holidays, sometimes the stress of planning can get in the way. Figuring out how much food to buy, make and eat is an obstacle — but it doesn't have to be!
Here are a few tips to make eating this holiday season a little easier.
How To Feed a Crowd
If you have a big group to prepare for, the math for grocery shopping can be tricky. Whether you're making the feast by yourself or planning a potluck, here's a guide to prepping for guests:
| | | | |
| --- | --- | --- | --- |
| | 5 people | 10 people | 20 people |
| Protein | 3-4 pounds | 5-8 pounds | 10-15 pounds |
| Grains | 1 | 2 | 2 |
| Fruits | 1 | 2 | 3 |
| Veggies | 2 | 3 | 4 |
| Appetizers | 1 | 1 | 2 |
| Desserts | 1 | 2 | 3 |
One thing is certain — it takes a village to feed a village! Don't be afraid to ask others to bring the fixins'. Also, get strategic! Choose meals with similar ingredients (think broth, spices and veggies) to save a few bucks. Need help navigating the grocery store? Our free grocery planner can help!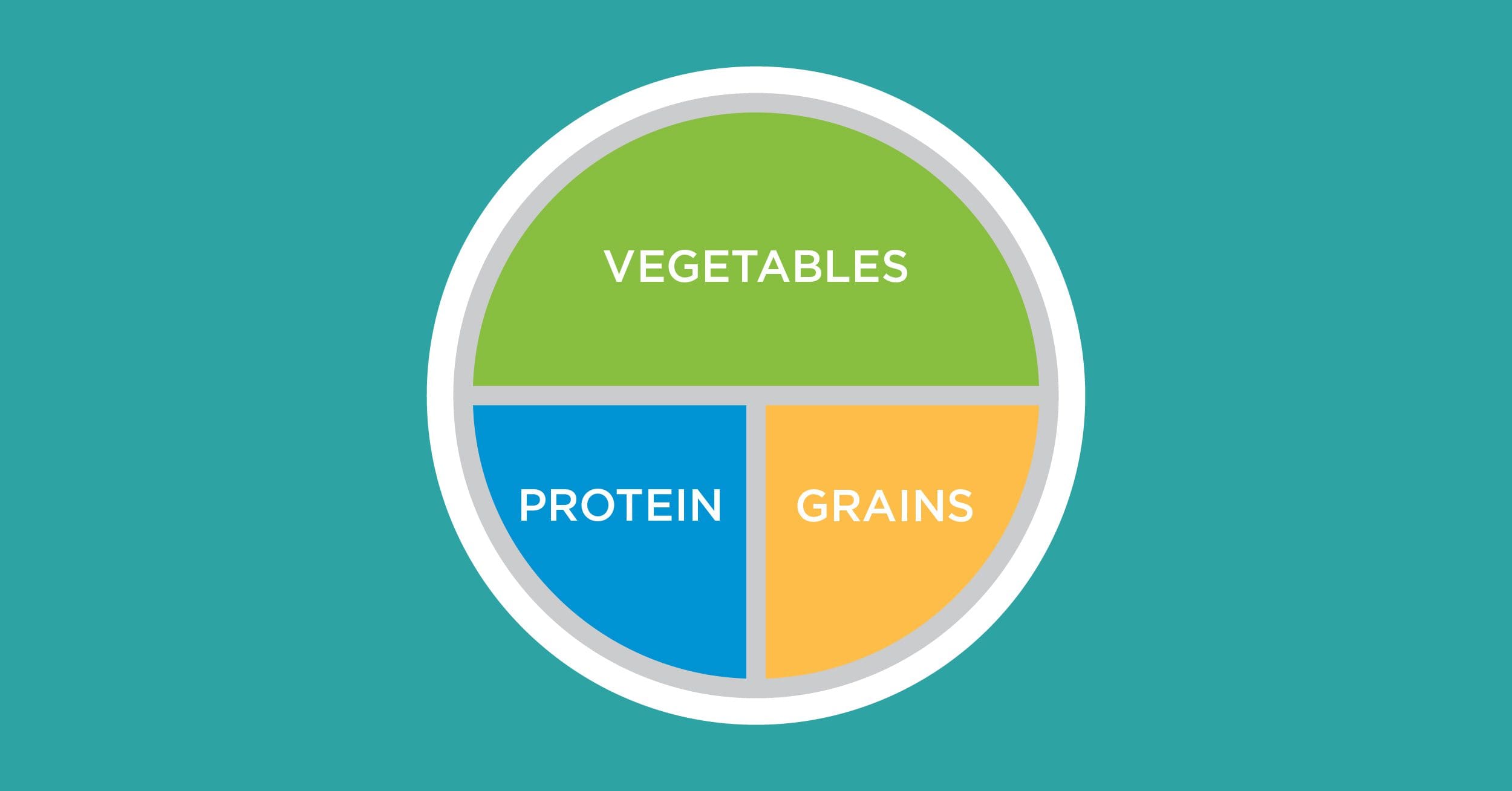 How To Fill Your Plate
Now that you know how to feed the crowd, how do you fill your plate? Imagine your plate is a pie. A pie chart, not a sweet potato pie (though we'll get to that later)! Cut your plate in half. Fill one half with veggies!

Veggie Recipes:
Now that half of your plate is done, cut the other side in half. Fill the first quarter of your plate with protein.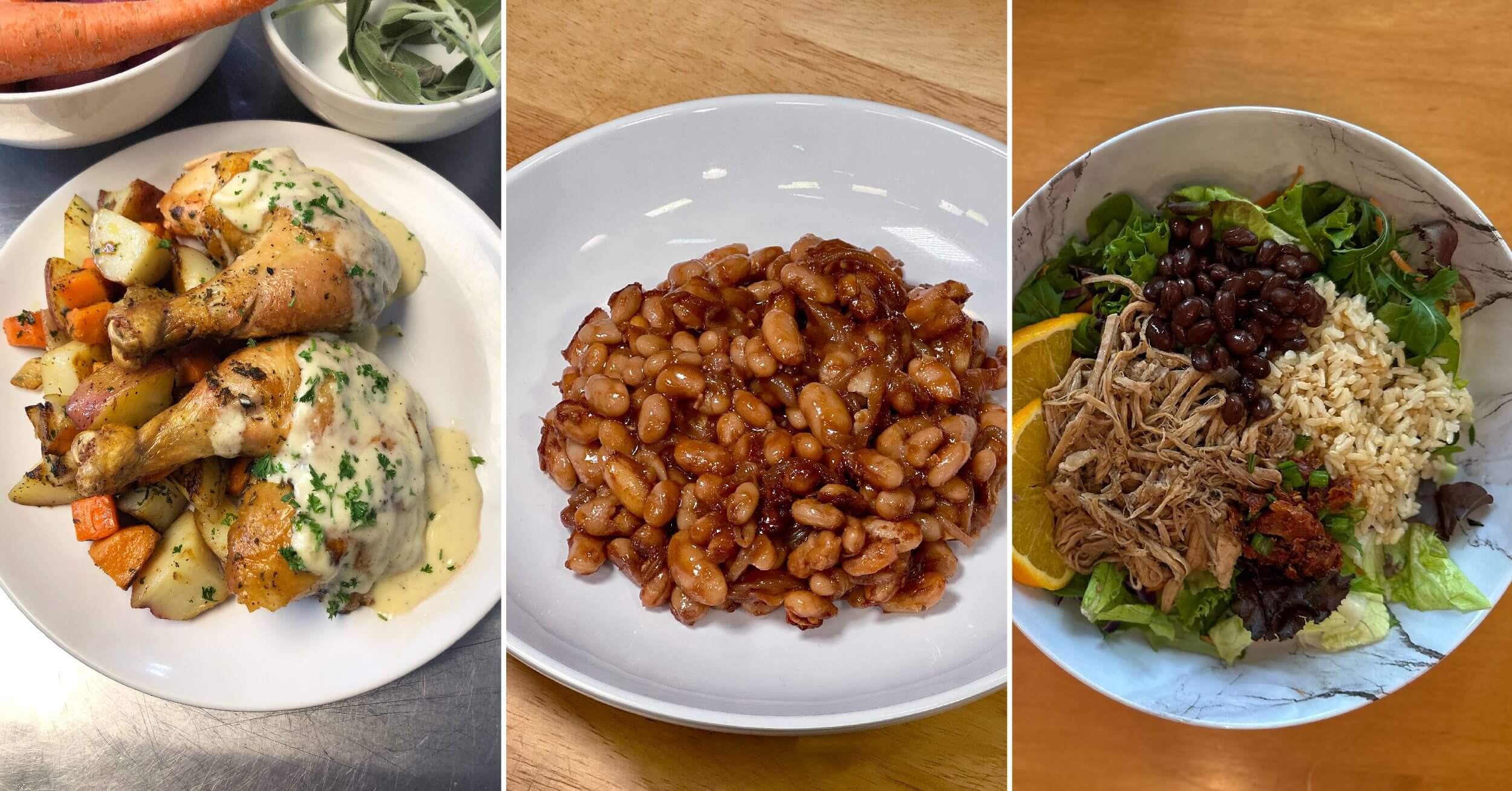 Protein Recipes:
Better Baked Beans: This baked bean recipe is a healthy alternative to a holiday classic. Plus, there's no shortage of flavor!
Slow Cooker Pulled Pork: To relieve the stress of cooking protein minutes before guests arrive, opt for a slow cooker recipe like pulled pork!
Roasted Chicken: This recipe is definitely a comfort food and a crowd-pleaser for cold nights!
Turkey and Ham: We can't move on without mentioning the two main courses. Add a slice to your protein quarter!
We still have an empty quarter of our plate, so let's fill it with grains and starches!

Grain and Starch Recipes:
Think Outside the Plate
Just because our plates are full doesn't mean we're done. From drinks to sweets, there are other things on the menu to delight in! Here are a few balanced treats to enjoy in moderation.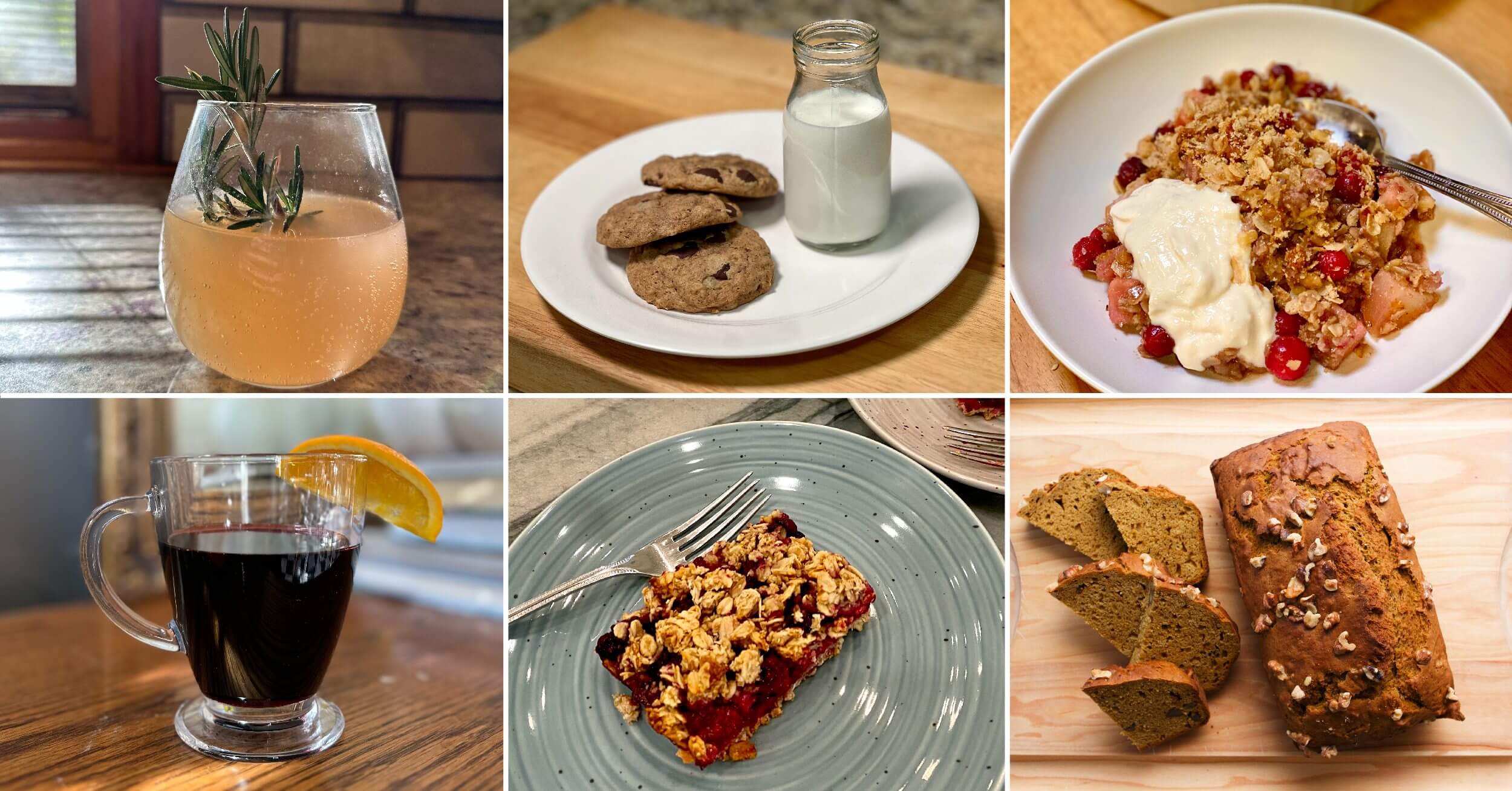 Drink Recipes:
Grapefruit Rosemary Sparkler Mocktail
Dessert Recipes:
Peanut Butter Oatmeal Chocolate Chip Cookies
Look at you, host with the most! If you're looking for more inspiration, our healthy holiday hub is a great place to find nutritious tips and delicious hacks. Now, go spice up your holidays!