WANT EVEN MORE HEALTHY IDEAS FROM SHAPE YOUR FUTURE?

Click to sign up for our monthly emails!
Slow cooker meals are the secret recipe to successful evenings for many busy parents and can be a game changer when it comes to healthy meals. Most take very little prep work, dirty fewer dishes and are ready to serve up and eat in minutes! Just toss the ingredients you need into the slow cooker and enjoy on your own time, in your own way.
Are you ready to get into the kitchen? Savor the simplicity of one of the recipes below!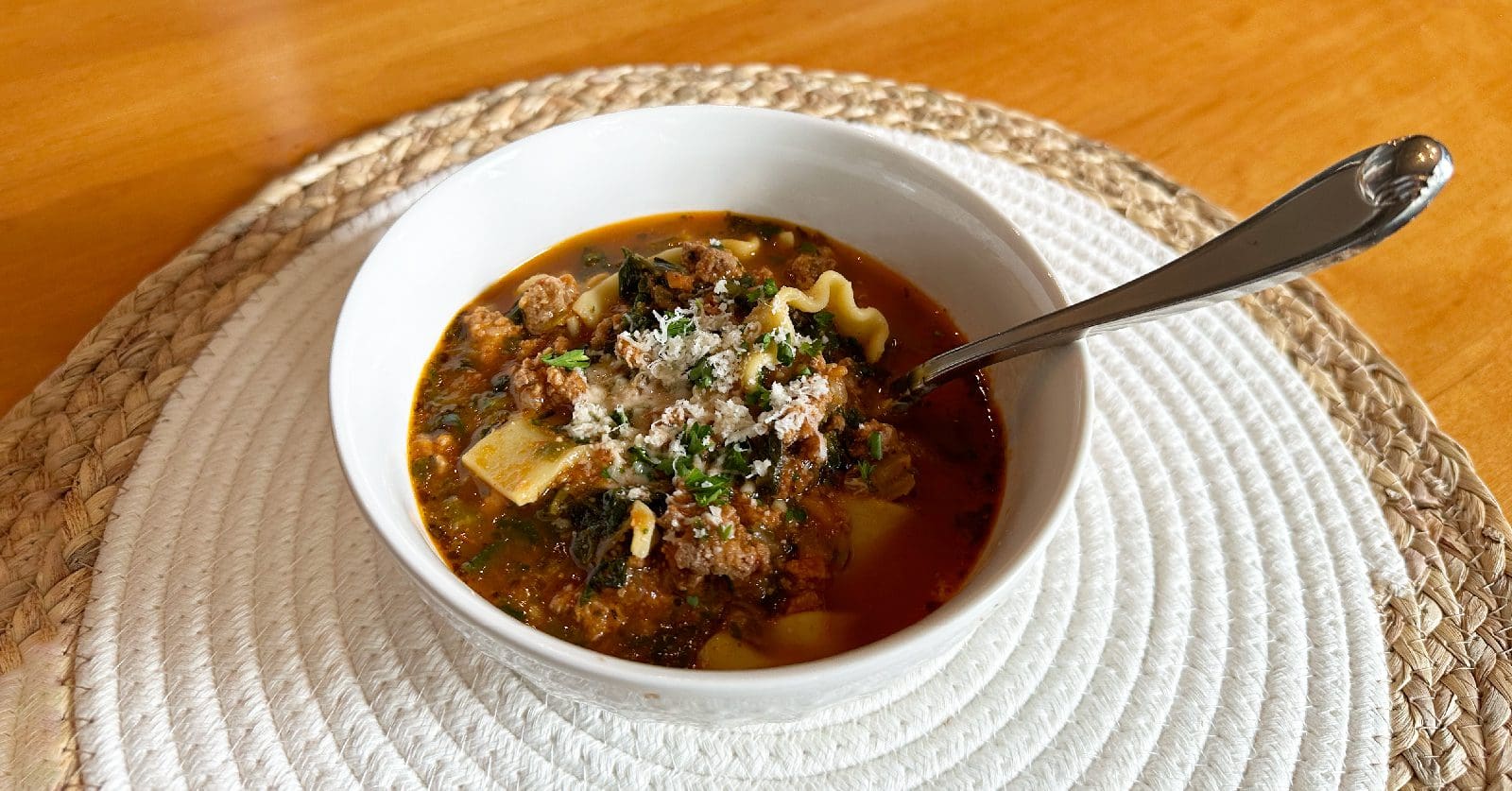 1. Healthy Lasagna Soup
This recipe turns an Italian classic into a comforting soup that's perfect for fall — without all the hassle of the traditional dish. Pair it with whole grain garlic bread, a crunchy side salad or enjoy it on its own. Even your pickiest eaters will ask for this dish during the chilly winter months!
PREP TIME: 25 min.
SLOW COOKER TIME: 3 hr.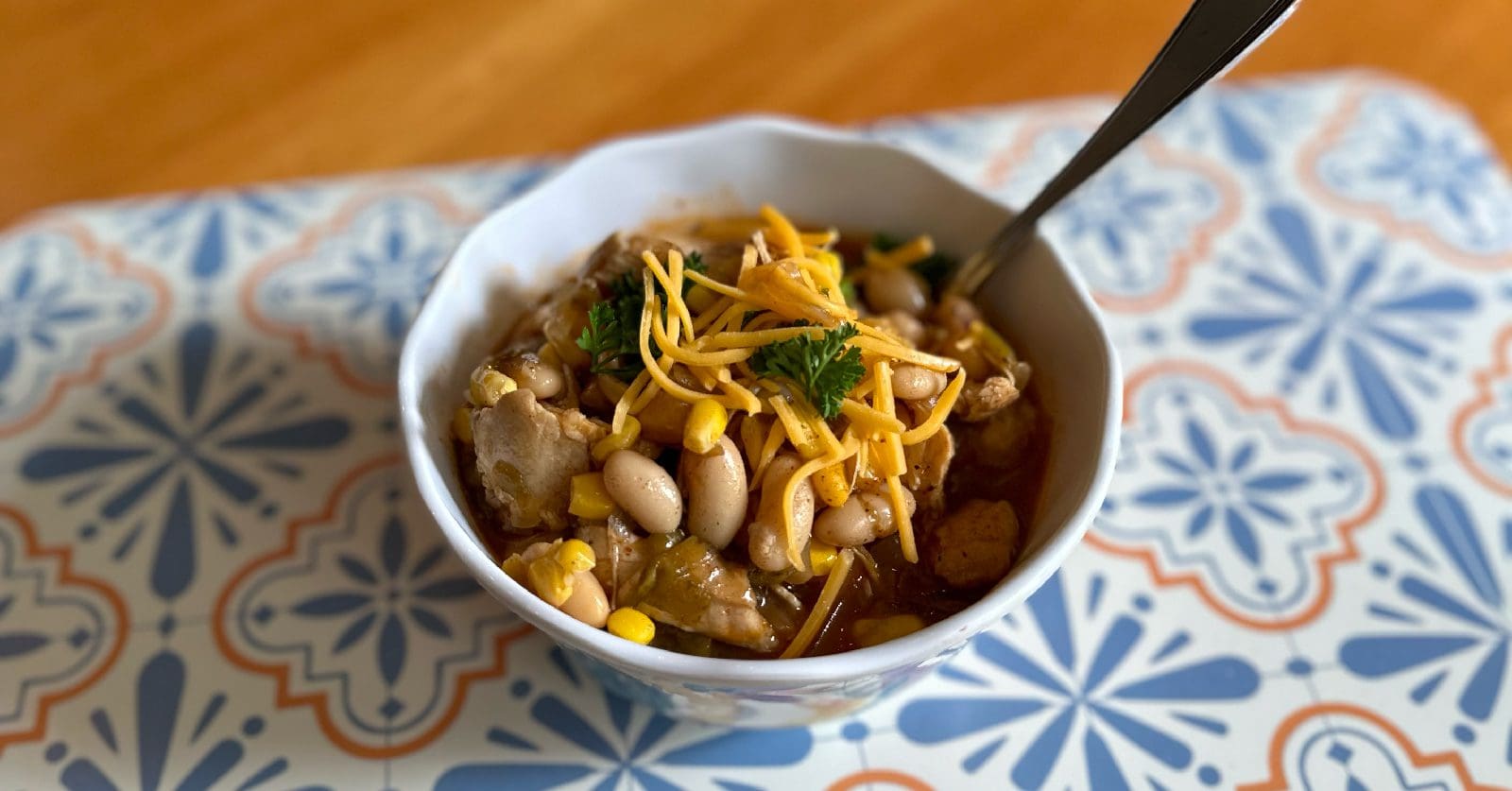 2. Chicken Chili
Looking for a protein-packed dinner that's simple and versatile? This recipe is perfect for you! Just toss the ingredients into your slow cooker and let the flavors meld together while you tackle your to-do list. Once your slow cooker works its magic, serve the chili on a bed of rice or on its own with cilantro and sliced avocado. After your family has scarfed down their servings, refrigerate the leftovers and move on to your next task!
PREP TIME: 10 min.
SLOW COOKER TIME: 6 hr.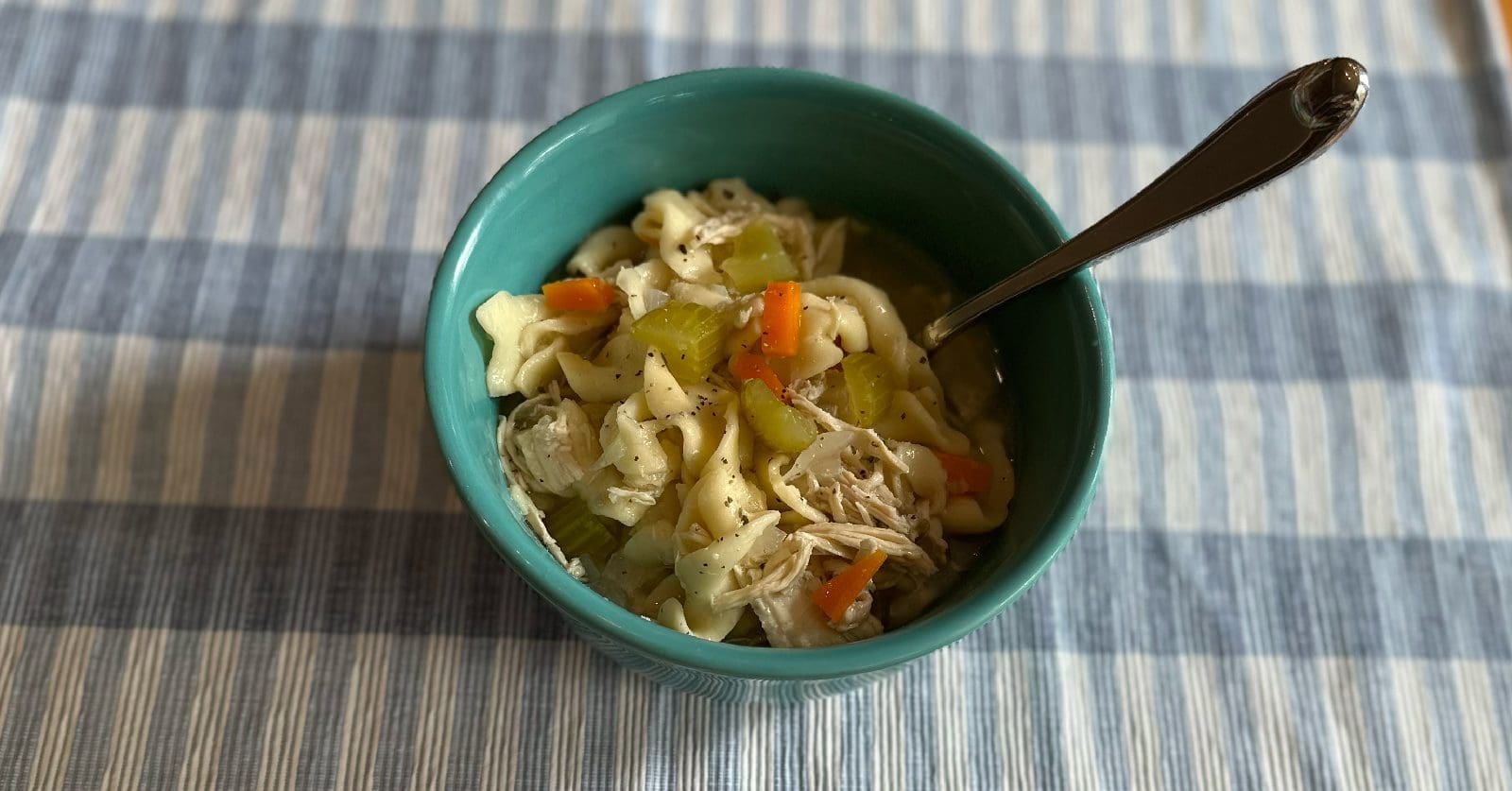 3. Chicken Noodle Soup
You can't go wrong with this timeless favorite. Homemade chicken noodle soup will always be a crowd-pleaser — and this hands-off recipe allows you to tackle your day while it simmers in the slow cooker. Keep in mind that this recipe makes a big batch, so use a large slow cooker (at least 6 quarts) or adjust the recipe accordingly. Don't worry, though; this soup can last for a couple of days in the fridge or be frozen for later use.
PREP TIME: 10 min.
SLOW COOKER TIME: 4 hr.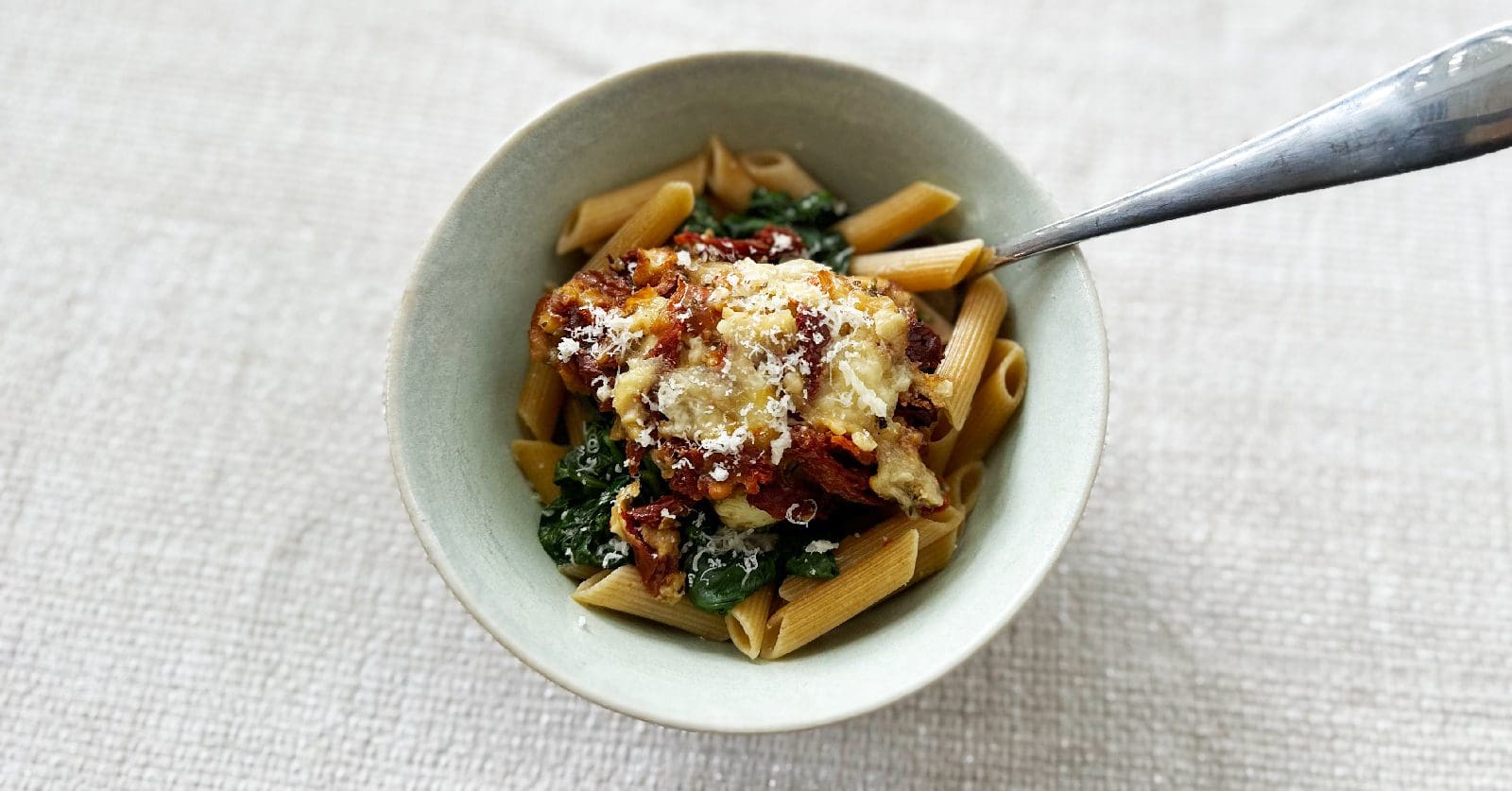 4. Tuscan Garlic Chicken
This recipe is LOADED with fresh and flavorful ingredients. Whip it up in your slow cooker and forget about it for a few hours. Although, it smells so good you'll have to fight the temptation to check it! Serve the chicken over zucchini noodles or your favorite healthy grain and enjoy a delicious dinner (and easy cleanup).
PREP TIME: 20 min.
SLOW COOKER TIME: 3 hr.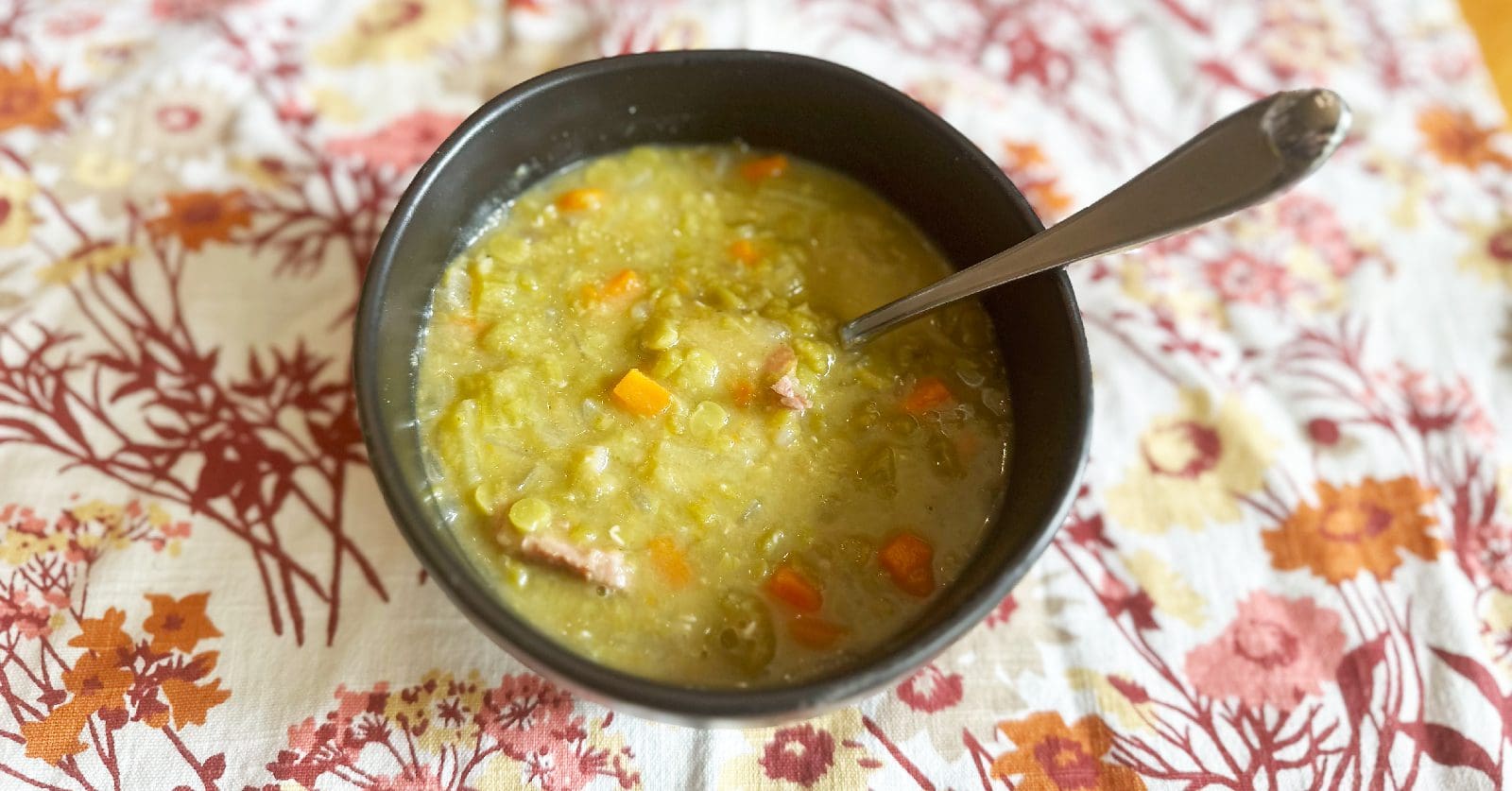 5. Split Pea Soup
For a recipe that's high in fiber and protein, opt for this satisfying comfort staple. The only dishes you'll need to dirty for this soup are your slow cooker and a big spoon! Just combine all the ingredients in your slow cooker and wait patiently for the timer to go off. Then, serve this soup with whole grain toast or a side salad and enjoy!
PREP TIME: 15 min.
SLOW COOKER TIME: 5 hr.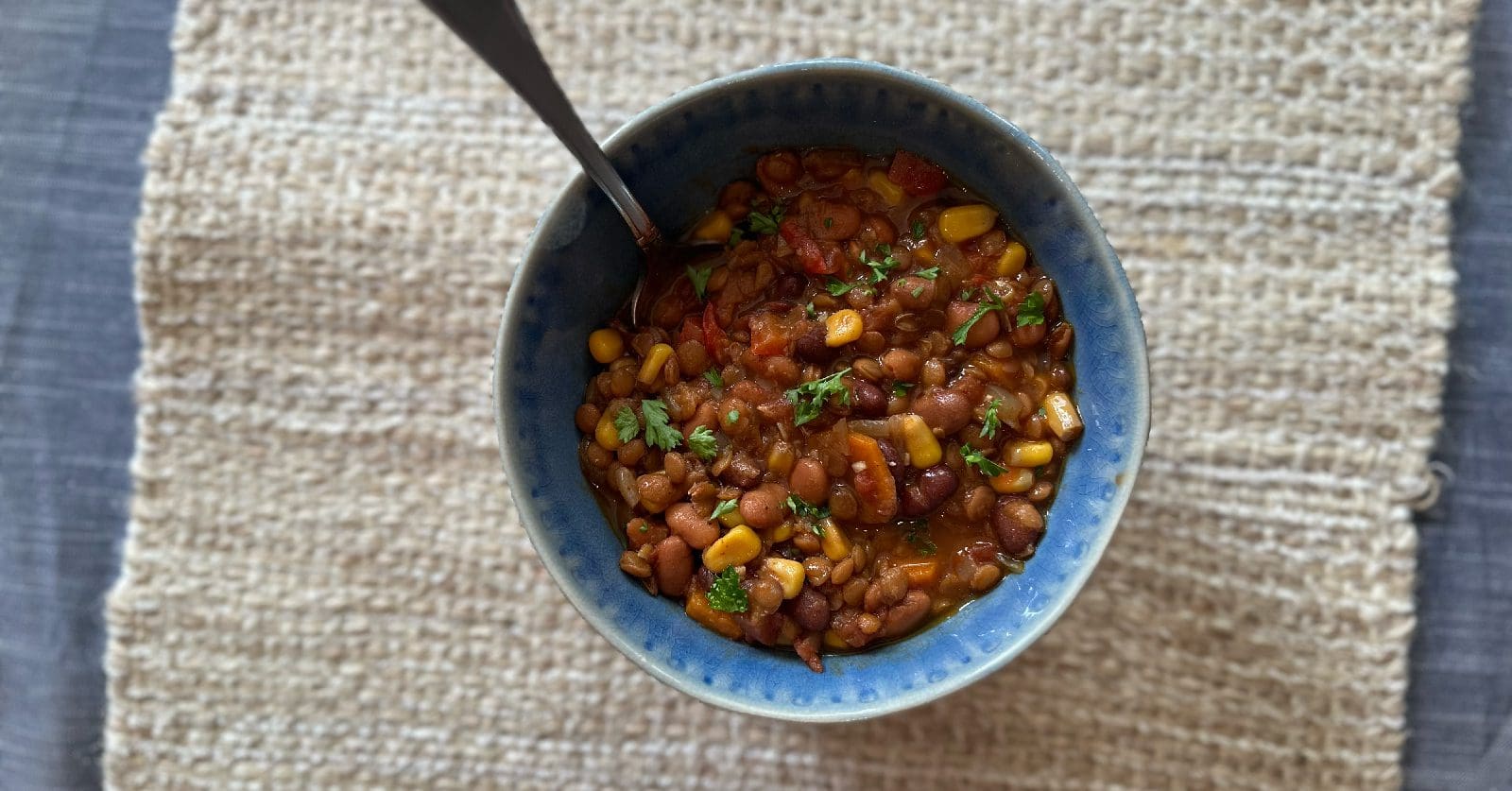 6. Veggie Chili
This meatless meal packed with veggies and flavor is perfect for chilly nights in! Just dump all your ingredients in the slow cooker before heading out the door in the morning and come home to an oh-so-satisfying dinner the second you walk in. Garnish with your favorite chili toppings, such as an avocado, green onions or a sprinkle of cheese! Plus, this recipe is totally customizable to your family. Add more of what they love and less of what they don't.
PREP TIME: 10 min.
SLOW COOKER TIME: 7 hr.
7. Slow Cooker Pulled Pork
This pulled pork recipe is super easy to make, exploding with flavor and a great source of protein for your favorite meals. Once you pull the cooked pork out of your slow cooker, your meal choices are limitless! Pair it with a salad or roasted veggies, make burrito bowls or tacos or add it to whole grain bread for a scrumptious sandwich.
PREP TIME: 10 min.
SLOW COOKER TIME: 7 hr.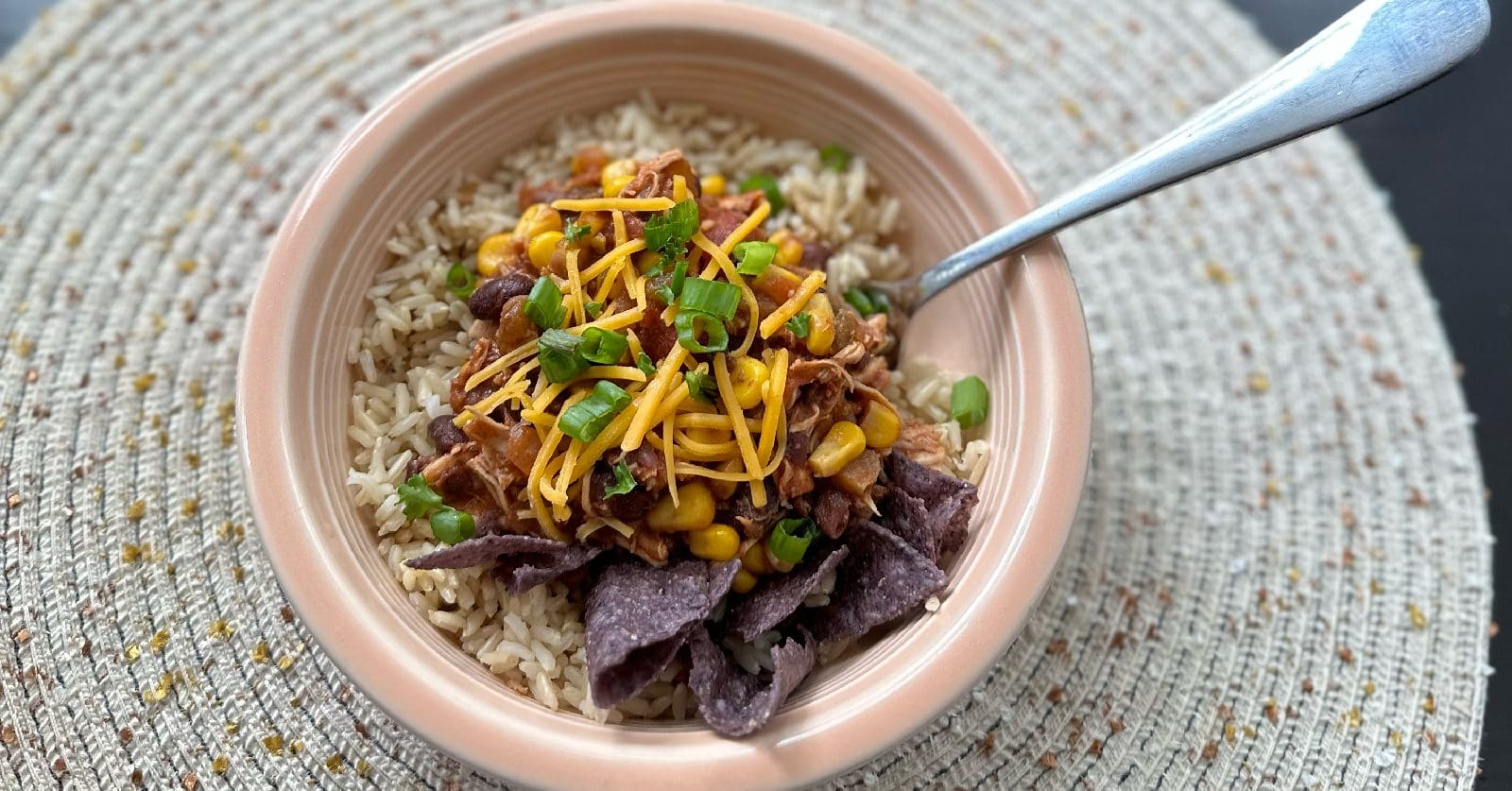 8. Taco Chicken Bowls
This simple recipe is also tasty and versatile! Just dump and go, then PRESTO! You'll have dinner waiting for you when you get home. We love to serve this meal on a bed of brown rice and veggies; however, you can make your taco bowl the way you love it! Add cheese, green onions, guacamole and more to make the perfect dish.
PREP TIME: 10 min.
SLOW COOKER TIME: 8 hr.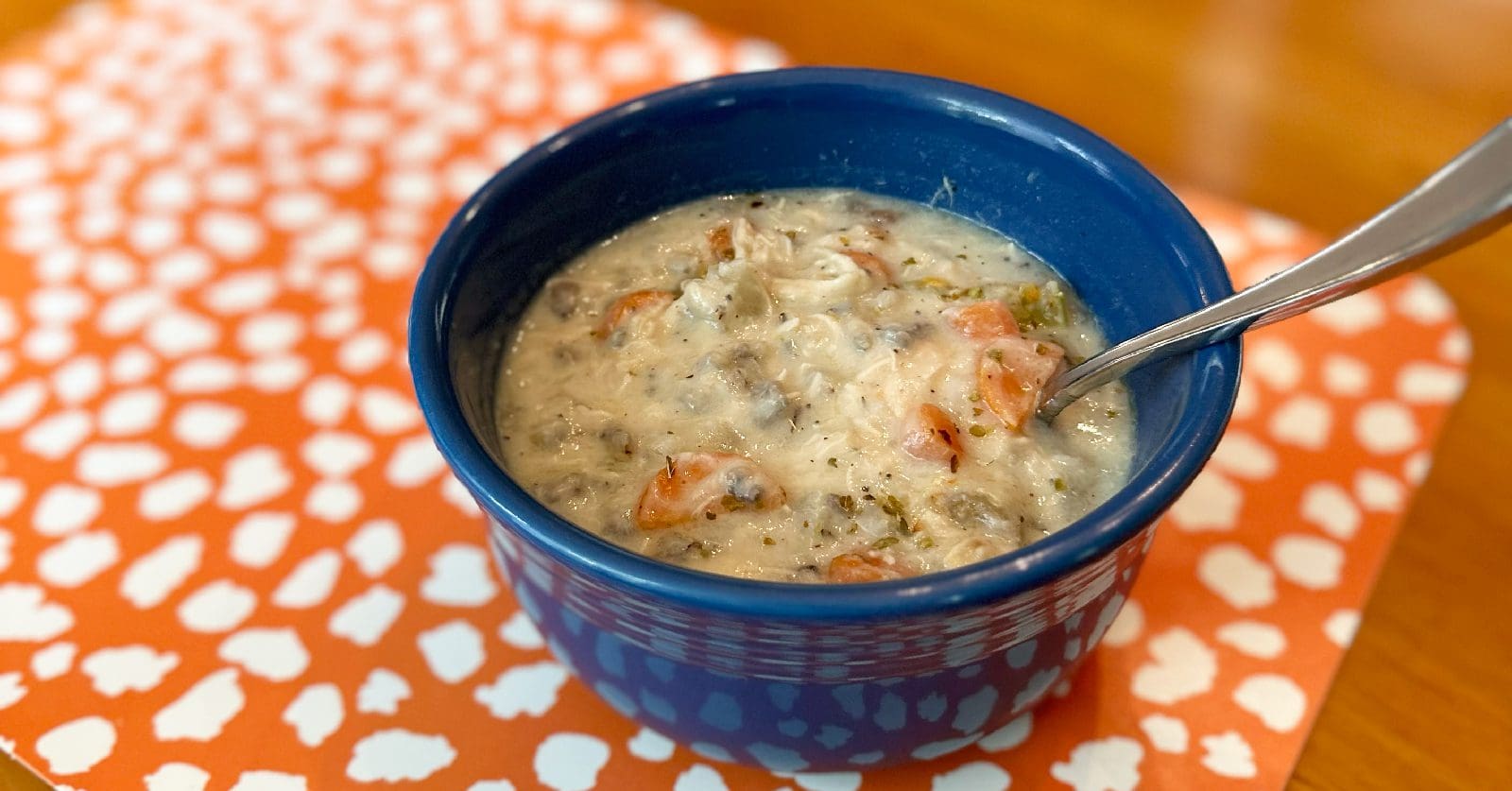 9. Creamy Chicken Wild Rice Soup
This warm and cozy meal is another "fix-it-and-forget-it" recipe requiring very little prep work and very few ingredients. Once it's fully cooked, all you'll need is a bowl, a spoon and a slice of whole grain toast. Save this recipe for those winter days when it's too cold to leave the house!
PREP TIME: 20 min.
SLOW COOKER TIME: 4 hr.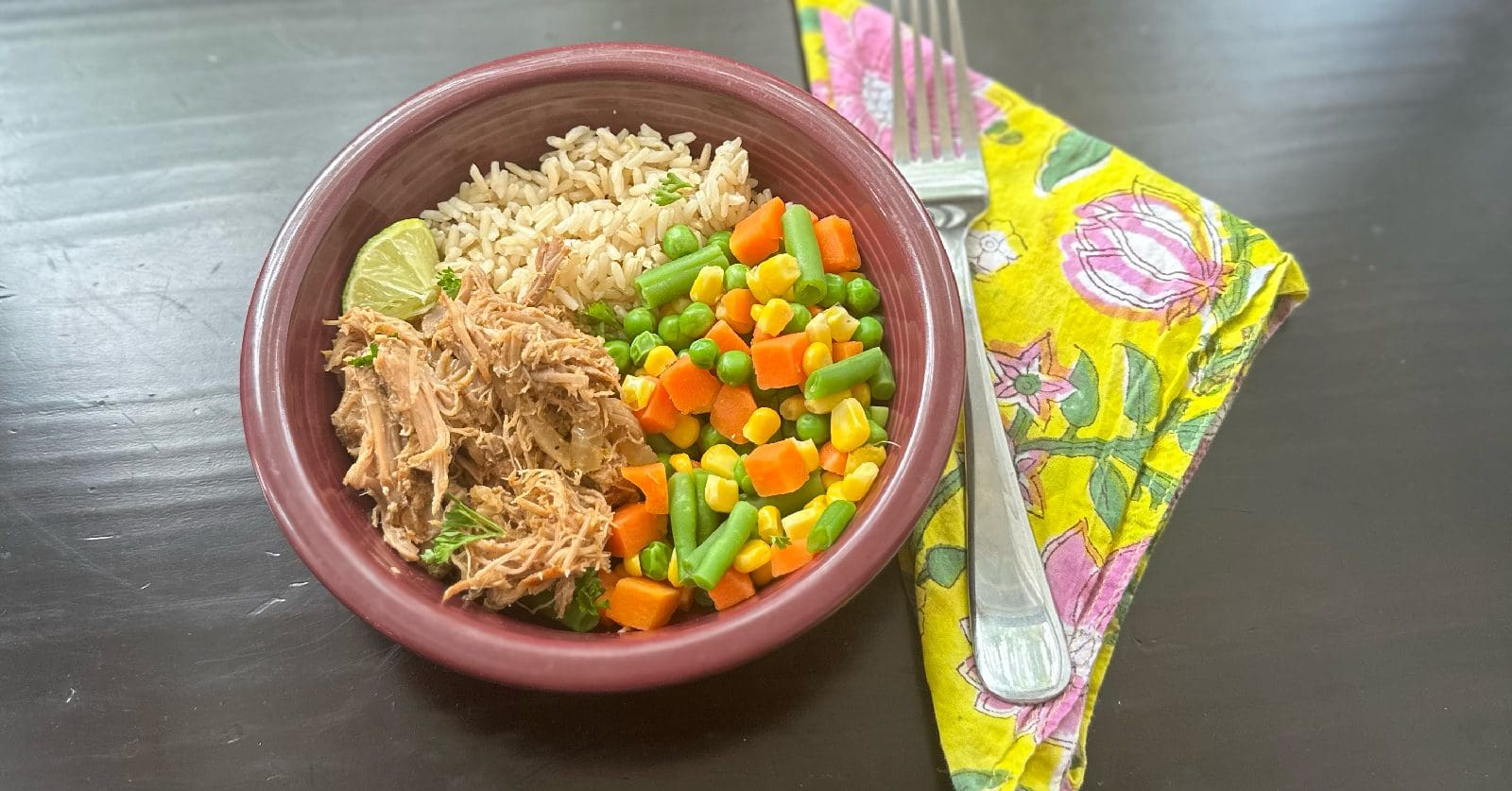 10. Cuban Mojo Pork
This Cuban dish will definitely bring some variety to weeknight dinners. The citrusy marinade will convince your family (or guests) that you're a gourmet chef while your slow cooker does all the work! Combine your seven ingredients (yes, there are only SEVEN) in your slow cooker and then serve the warm dish with your favorite healthy sides.
PREP TIME: 15 min.
SLOW COOKER TIME: 7 hr.
11. Spinach & Artichoke Chicken
This creamy recipe is a fresh take on slow cooker chicken. The flavors of spinach and artichoke complement each other, and the dish pairs well with your favorite veggies and grains. Prep this in the morning or on your lunch break for a healthy dinner that's sure to impress.
PREP TIME: 20 min.
SLOW COOKER TIME: 4 hr.
12. Stroganoff
For a filling pasta meal, try this three-step stroganoff! Add everything except the Greek yogurt to your slow cooker and let it simmer for the day. Once you're ready to serve, add the Greek yogurt and watch as it thickens the broth for that classic stroganoff texture. Serve this dish over whole wheat pasta and enjoy!
PREP TIME: 15 min.
SLOW COOKER TIME: 4 hr.
13. Lemon Pepper Chicken
For this recipe, all you'll need is five ingredients and a slow cooker! Let your chicken cook for 5-6 hours and then serve alongside cauliflower rice and steamed veggies. Note: For added ease, opt for frozen veggies you can steam in the microwave in minutes!
PREP TIME: 10 min.
SLOW COOKER TIME: 5 hr.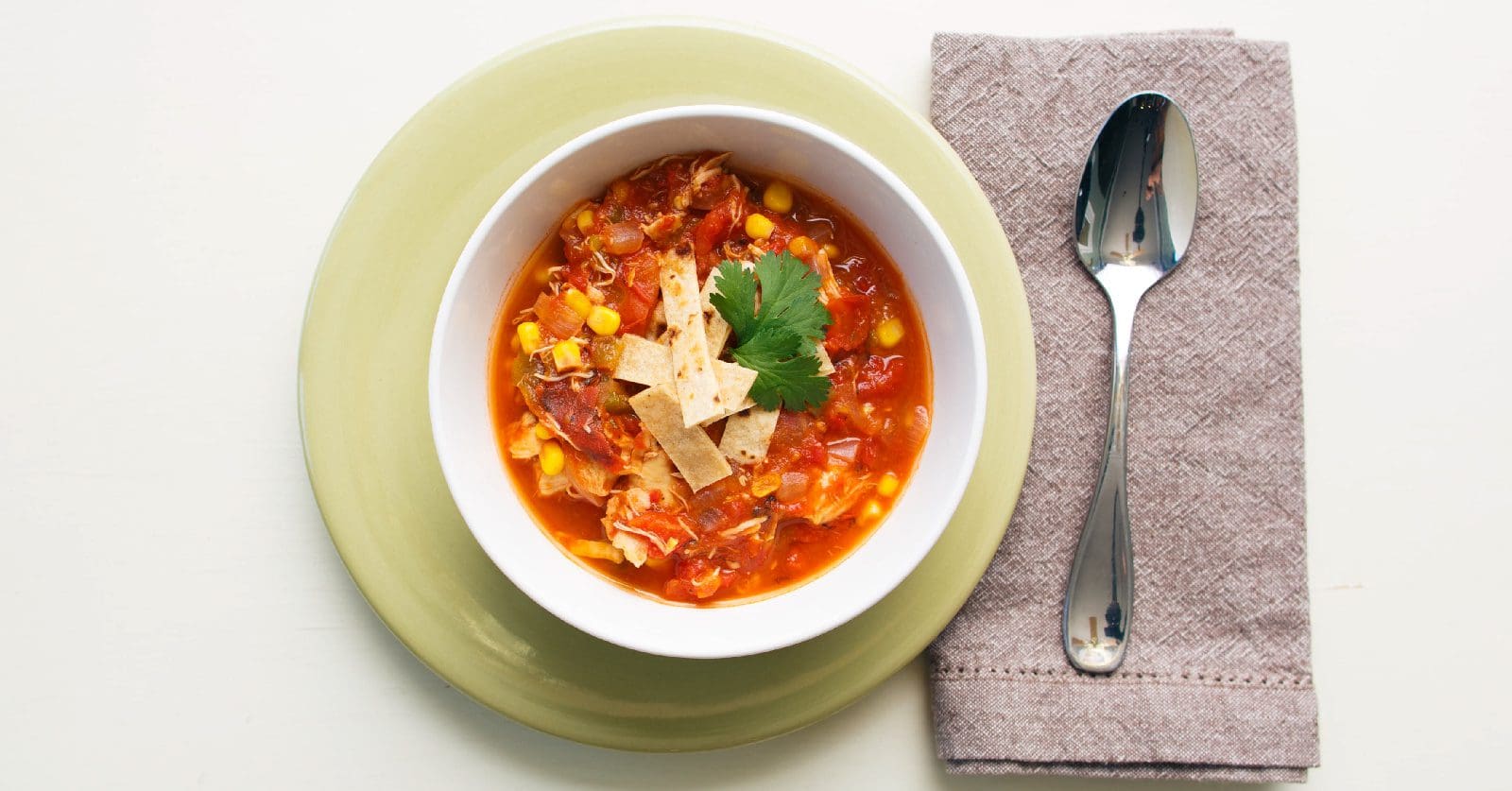 14. Chicken Tortilla Soup
Our last dish on the list is a slow cooker version of a Tex-Mex favorite. Pour the ingredients into your (you guessed it!) slow cooker and let them (you guessed it again!) simmer for a few hours. Once the chicken is cooked through, spoon your soup into bowls and top with tortilla strips and cilantro for added flavor!
PREP TIME: 30 min.
SLOW COOKER TIME: 7 hr.
Slow cooker recipes are truly a win for busy families looking for nutrition and ease. Whether you're opting for a heartwarming soup or prepping a protein, you can't lose! For more healthy living tips on a busy schedule, check out these tips.